Nostalgia hits hard when we think of the Buster Bunny and gang and their little adventures in Tiny Toons. Now, our beloved characters are back and all grown-up with the upcoming series on HBO Max and Cartoon Network, Tiny Toons Loonversity.
The show received a two-season, straight-to-series order and will be produced by Warner Bros. Animation, Amblin Television and returning executive producer Steven Spielberg. It will be a half-hour animated show featuring characters from the original series, Babs, Buster Bunny and the Acme Acres gang.
The series chronicles the gang's new adventures as they take their comedic ambitions all the way to Acme Looniversity. At this prestigious institution of higher cartoony craft learning; the young toons will learn the ropes of professional tooning under the tutelage of the greatest toons in history, the Looney Tunes.
Steven Spielberg will return as an executive producer. Erin Gibson (Throwing Shade) is the showrunner and will serve as co-executive producer along with Nate Cash (Adventure Time). Moreover, Sam Register, president of Warner Bros. Animation and Cartoon Network Studios, will also executive produce alongside Amblin Television co-presidents Justin Falvey and Darryl Frank.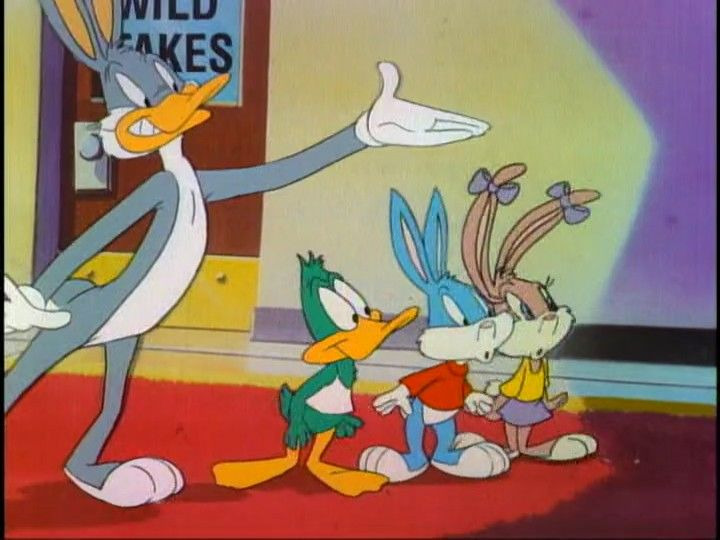 Amblin's Falvey and Frank said, "These smart, hilarious and cheeky characters have left an indelible impression on the childhoods of so many. We're thrilled to be able to continue our relationship with Warner Bros. Animation, HBO Max and Cartoon Network to reimagine the Tiny Toons for new audiences, and we know that fans of the original series will be just as excited to share the show with their children as they will be to revisit a childhood favourite."
Tiny Toons was a cartoon series which aired from 1990-1992. It followed the misadventures of a new generation of toon students studying cartoon craft under the Looney Tunes cast. The show became a favourite and mainstay alongside '90s favourites such as Teen Titans, Batman Beyond on Kids' Warner Bros. Animation and Cartoon Network.
So far no dates for the release of the show has been revealed.
---

Drop a Facebook comment below!