If you own a Nintendo Switch, chances are, you are already knees deep with The Legend of Zelda: Breath of the Wild. The latest adventure of Link and Princess Zelda fighting against the forces of Ganon has been given rave reviews, and rightly so. With a huge open world that is literally open for exploration from the get-go, even 100 hours can be considered a drop in the ocean when you are looking to see everything the game has to offer.
In Breath of the Wild, Link has more in his arsenal than just swords and bows. One of his most important tools is the Sheikah Slate, which functions as a map and curiously resembles the Wii U's gamepad. Here's what it looks like if you are not familiar:
The Switch itself already appears much like an upgraded Wii U gamepad, and to make it even more meta, the awesome folks at MakoMod has modified the Switch into a literal Sheikah Slate! Now you can control Link with a device that looks almost exactly like something out of Breath of the Wild, a perfect combination. If Link could get himself a Nintendo Switch, this is definitely the variant he will plonk down his Rupees for!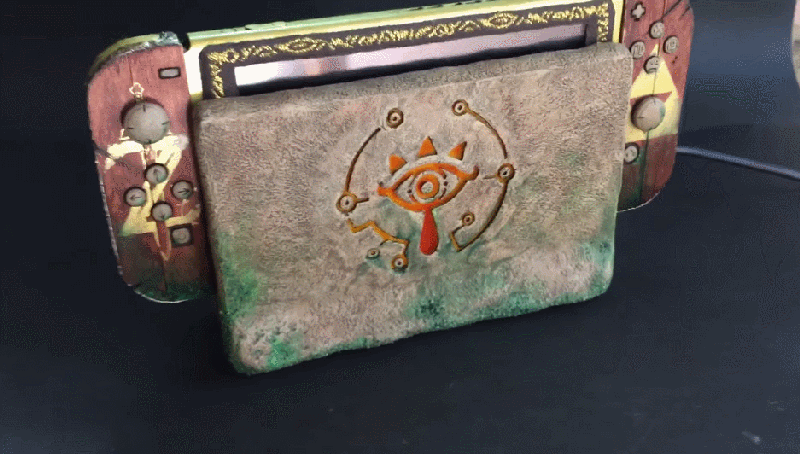 ---

Drop a Facebook comment below!