ASUS Republic of Gamers (ROG) is releasing a new series of gaming laptop called the Zephyrus S (GX531), which is laying claim to be the thinnest gaming laptop ever, This is no easy feat as gaming laptops are known to be bulky and heavy in order to fit all the necessary hardware to run games smoothly. Let's take a closer look at what this new beast by ROG has to offer.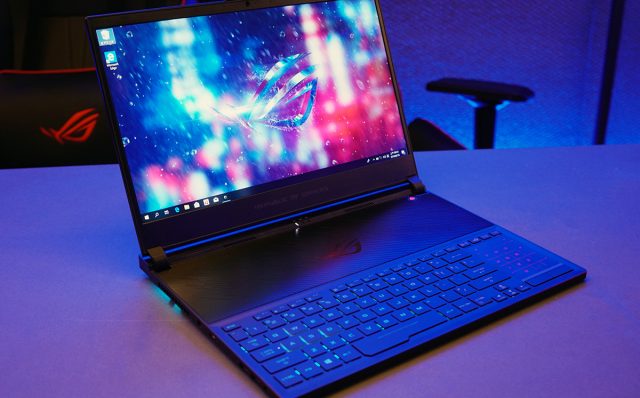 The Zephyrus S comes in at between 14.95~15.75mm thin, certainly thinner than what is expected of a gaming laptop. That means it'll fit easily into most if not all laptop bags. It's 12% slimmer than the previous Zephyrus (GX501), at almost 2mm thinner.
There's no better way to illustrate just how slim it is than to place it alongside an iPhone 8 Plus.
To make the laptop as light as possible, but still strong enough to stand the wear and tear, the Zephyrus S uses a mix of aluminum and magnesium alloy for its chassis. The lid is machined out of a solid block of aluminum, decreasing any potential weak points that could result from joining two pieces of metal together. The machining process also allows Zephyrus to add designs with details that could not have been done otherwise.
Narrow bezels are in, and the Zephyrus S certainly wants to be part of that. This machine has a 15.6-inch display that they were able to put into a 14.2-inch chassis. Slimmer bezels also mean the total square footage can be smaller without sacrificing the size of the screen. It also has the benefit of giving gamers a much more immersive experience without the disturbance of giant bezels. The screen itself has a refresh rate of 144Hz with a response time of 3ms, crucial for quick-paced gaming. Its IPS-type AHVA panel also promises rich colors and wide viewing angles, so playing on split-screen mode won't wash out any of the colors.
Cooling has always been a problem in gaming machines. ROG has developed its own proprietary cooling system called the Active Aerodynamic System (AAS). It was implemented in the original Zephyrus and will be present in the Zephyrus S as well. In the Zephyrus S, 5mm-wide intake across the entire back of the body will draw air in, improving airflow up to 22%.
As shown above, when the laptop is opened, a portion of the bottom flexes to create that additional 22% more open space for air circulation.
On top of that, the engineers have also designed self-cleaning fans, ensuring that dust won't get in the way of the cooling system. The Zephyrus S also differs from the original Zephyrus by having 17% more blades for even more cooling power. Sick of noisy fans ruining a gaming session? ROG has added keyboard shortcuts to switch between Overboost mode for gaming performance, Silent mode for a quieter sound, or Balanced mode for maintaining a level of sound and performance somewhere between the previous two.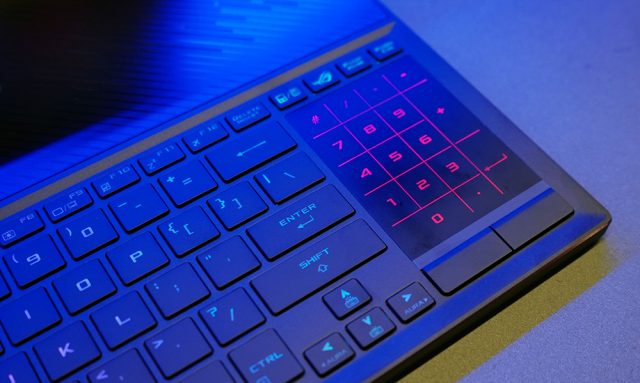 Inside, the Zephyrus S uses an Intel Core i7-8750H processor with a DDR4 memory that can be upgraded up to 24GB. With six cores and 12 parallel processing power, this machine claims to be able to multitask many demanding works, like gaming and video/graphics rendering. The Zephyrus S can handle gaming and live streaming all at once. That means you can even kickstart your Twitch career with this machine.
Don't want to have two laptops but afraid to bring a gaming laptop to work? Not only is the Zephyrus S good for gaming, it can be used as a work laptop as well. Other than the powerful processor that can handle most tasks thrown at it, the outside is pretty sleek, since it's not as loud in design as other gaming laptops.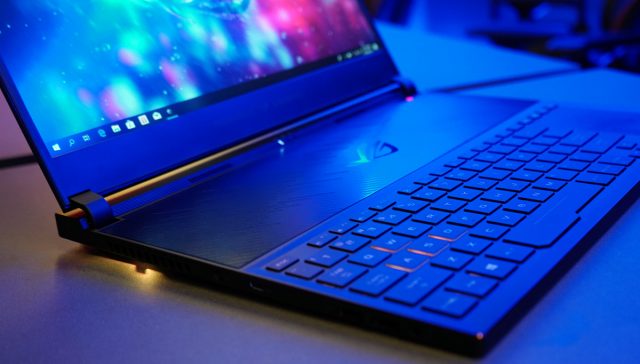 Specifications
Series
GX531GS
GX531GM
Processor
Intel Core i7-8750H
Graphics
NVIDIA GeForce GTX 1070 (Max-Q), 8GB GDDR5 VRAM
NVIDIA GeForce GTX 1060, 6GB GDDR5 VRAM
Memory
Up to 24GB (8GB on board memory) DDR4 2666MHz SDRAM
Storage
M.2 NVMe PCIE 3.0 x2 512GB SSD
M.2 NVMe PCIE 3.0 x4 512GB
Display
15.6-inch Full HD (1920×1080) IPS-level panel, 144Hz, 3ms, 100% sRGB
Dimension
360 x 268 x 14.95~15.75mm
Weight
2.1kg
The ASUS ROG Zephyrus S (GX531) will be retailing later in 2018, with detailed product specifications, prices and availability announced at launch.
---

Drop a Facebook comment below!