Hidden in the corner of Taste, a gourmet supermarket nestled in the heartlands of Holland Village, is SENS Sushi & Grill, a Japanese restaurant serving an extensive menu of contemporary Japanese dishes including sashimi, sushi and teppanyaki but what makes it stand out is one of the largest selections of imported craft beers, sake and other exclusive wines to pair with the menu. 
It's no wonder that the restaurant is frequented and well-loved by local Singaporean celebrities such as Li Nanxing, Constance Song, Guo Wei Le, and more, who have grown attached to not only the amazing food, but also its casual, unassuming setting.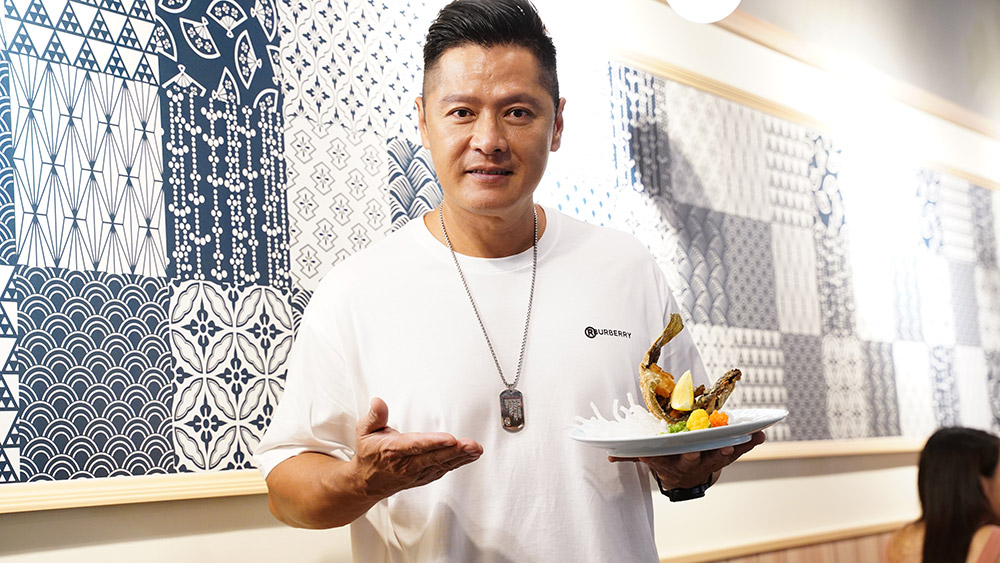 Take a step into the restaurant, and you'll see a revamped interior decorated in light wood with Japanese oriental tiling on the walls that's highly-reminiscent of a homestay in Japan. This simple and modest approach to diners gives off a cosy and comfortable atmosphere, and helps to bring about a certain sense of calmness and balance.
Naturally, with a brand-new layout comes a refreshed menu as well. Several new dishes have been added to the mix of existing picks, set to whisk you away to different regions of Japan, which is the closest anyone can get to the Land of the Rising Sun at this time.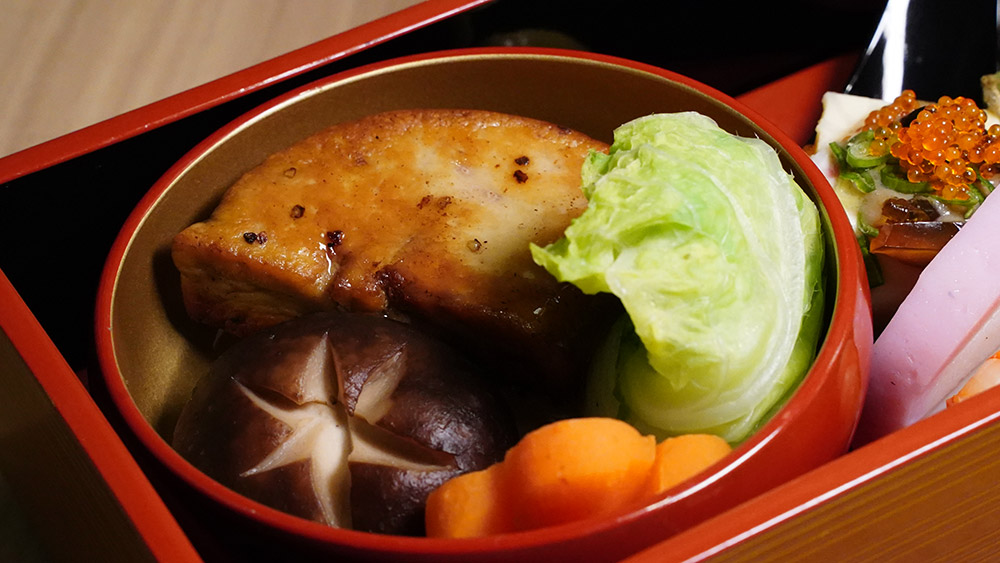 SENS' new appetiser starts with a thick bite-sized slab of Pan-fried Foie Gras with Teriyaki and Sansho Pepper ($16.80). The beautifully-seared foie gras is glazed with a sweet and tangy sauce that complements the already rich and buttery foie gras. Don't let the Sansho Pepper fool you though – its distinctive citrusy, yuzu twang gives this elegant appetizer a cheerful personality. Going knobbly in the knees on the first bite of this luxe little ensemble is only the start. 
The palate warm-up gets more flavourful with the Asari Butter Yaki ($12). A drier alternative of the traditional Japanese way of having clams steamed with sake and miso, the dish serves stir-fried fresh clams with fragrant butter. It certainly didn't disappoint, with the clams offering a fresh burst of briny sweetness. What we appreciated was the processing (de-grit) of the clams, making them free of a gritty, sandy texture. The tasty sauce will also leave you wanting to lick the shells clean!
New to the menu is the Karei Karaage ($22.50), a Japanese flatfish that's skillfully deboned and then coated with tempura breadcrumbs before being deep-fried. This exceptionally-flavorful dish would go well with a pint of beer! Experience the contrast of its cracker-crisp skin and juicy lean meat, both of which you'll want to indulge with great abandon. 
Meat-lovers can also sink their teeth into another signature dish, the Kurobuta Rosu Katsu ($17.50). For the uninitiated, kurobuta is basically the wagyu of the pork world which produces a more flavorful and more tender cut of meat. Coated with Japanese breadcrumbs, this thick slab of pork loin is deep-fried to perfection, leaving only a light, yet crunchy texture on the outside, and a moist and juicy inside without being overly-greasy. Paired with hot mustard and sweet tonkatsu sauce, its medley of flavours is to be enjoyed with the restaurant's assortment of craft beers, and of course, good company. 
No Japanese dining experience is complete without maki sushi and the Oishi Maki ($17.50) features fried ebi (prawn) rikked with avocado, and sweet, glistening globes of tobiko on the top. For an extra burst of flavour, the rolls are then drizzled with a piquant mentaiko sauce and special sweet apple sauce. The fatty slabs of salmon had a firm texture to them and exuded subtle sweetness, while the sauce came layered with umami notes. That, alongside the sheer amount of tobiko, makes dipping the maki in soy sauce unnecessary, but adding a dash of wasabi would give it an extra kick.
If you're looking for something even more savoury, heart-warming dish, the Suki Yaki ($18.50) is here to sooth your tastebuds. This Japanese sukiyaki dish is reminiscent of a home-style stew, serving marbled beef and a variety of vegetables cooked in a sweet and salty soy sauce-based broth. This one-pot meal is full of bodied flavours, right from the rich beef and enoki mushrooms, all the way down to the napa cabbage. Enjoy this with family and you'll be fighting amongst yourselves for that last piece of beef – it's just that good. 
The penultimate signature dish, the Hokkaido Treasure Don ($38.50) brims with the freshest  seafood imported from Japan. With uni (sea urchin), ikura (salmon roe), ama ebi (spot prawns), hamachi (Japanese Amberjack fish), scallops and salmon all neatly assembled on top of a bed of rice, this dish is a seafood medley of epic proportions. Each bite is as remarkable as it looks, and while you can enjoy the dish in no particular order, you'd want to save the rich and sumptuous uni for last.
There's always room for dessert, but if you find yourselves filled too much to the brim, having a drink to wash it all down might be a better choice. The Yuzu-Sake ($48.50 per bottle) is tart and very citrus-forward, with a medium long finish, and sufficient sweetness to keep you coming back for more. The traditional sake flavors are less pronounced in this brew, and that's perfectly fine considering how dangerously delicious it is. If you want something fun and light, this liquor is well up your alley. If yuzu isn't quite your cup of tea (or sake), there are other after-dining options as well, such as the restaurant's assortment of Japanese ice-cream in matcha, goma, yuzu flavours, and the Matcha Azuki Cheesecake.
Whether it's warming up during the monsoon season or chilling down from the perpetual tropical heat, this hole-in-the-wall haven is where you can get your fix of fresh and quality Japanese food at well-affordable prices with both family and friends. The next time you're in town, skip the bustling restaurant chains and head over to SENS for a quality Japanese dining experience, while also picking up a few groceries along the way.
Details of SENS Sushi & Grill may be found below –
Address: 118 Holland Avenue Raffles Holland Village #B1-12/13, Singapore 278997
Operating Hours: Monday to Thursday: 11am to 3pm, 5pm to 10pm. Friday to Sunday and Public Holidays: 11am to 10pm
Last order at 9.30pm (Mon to Sun)
---

Drop a Facebook comment below!