If you were to call the folks at Dyson massive Star Wars fans, they probably might not fault you for that. The V8 Slim vacuum cleaner literally lights up like a lightsaber when trying to clean up those dark corners, and the Pure Cool Me resembles an astromech droid not unlike R2-D2 and BB-8.
And now, the new Dyson Lightcycle Morph resembles something that might be found in a typical home in Coruscant.
A more versatile variant of last year's Lightcycle, the Dyson Lightcycle Morph is a two-in-one task light that functions just like its predecessor when the arm is fully extended, but as its namesake suggests, also "morphs" into a dimmer night lamp when the head is retracted onto the stand.
This is possible thanks to a magnet located at the top of the stand, which automatically attaches itself to the light. The light is then funneled into the hollow stand, creating a cool lightsaber-like effect that enables it to serve nicely as an ambient light for a more relaxed atmosphere.
While the original Lightcycle sported a really solid arm that could swivel up and down and laterally in 360 degrees, one couldn't really adjust the light outside of its downward-facing orientation.
The Lightcycle Morph eliminates such a need with a revamped arm that utilises a 3-point pivot system, that not only lets it swivel out and extend the light like a crane, but also tilt the arm horizontally. This effectively makes it so much more versatile than the original Lightcycle as one would certainly find more uses out of it outside of the study or work table.
And of course, the Lightcycle Morph doesn't compromise on its lighting capabilities, just like the Lightcycle. When syncing to the Dyson Link app, the light automatically adjusts its intensity and colour temperature according to the user's body clock, age, and daily routine, as well as keeps track of the sunrise/sunset times at their current location. As such, you won't even need to operate the light's touch controls at all virtually all day (though you still can if you want to)!
On the Dyson Link app itself, there are several lighting presets that users can select from to quickly adjust the lighting to their preferred conditions at the time. These range from "Ambient", "Study", "Relax", "Wake-Up", "Precision", "Away", "Boost", and "Sleep". Users can also save up to 20 custom light settings after manually setting them using the touch controls.
Just like the original Lightcycle, the Lightcycle Morph comes with a USB-C port that lets users charge an additional device such as a phone or tablet.
The Dyson Lightcycle Morph will be available in Singapore on 1 October at the Dyson Service Centre & Demo Store at Capitol PIazza and Dyson Demo Zone at Westgate Mall. It will come in two variants: Desk (S$799), and Floor (S$1.199). Both variants come in either Black/Black or White/Silver colours.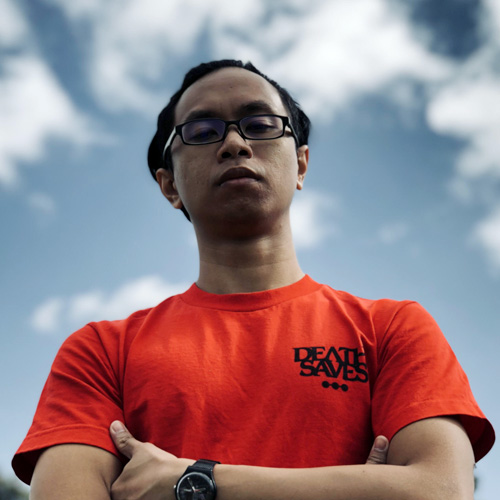 Marion has a serious RPG addiction. Sometimes it bleeds into real life; he forgets to sleep because he thinks he has a Witcher's body clock. Forgive him in advance if he suddenly blurts out terms such as "Mind Flayer" and "Magic Missile", because never once does he stop thinking about his next Dungeons & Dragons game.