Before Sony dazzled the gaming world with a slew of impressive, hype-inducing games line-up, and the grand reveal of the PS5 (that spawned many amusing memes), there was another quieter showcase that took to the stage prior, but with a different audience in mind: indie enthusiasts.
Enter the Escapist Indie Showcase. Running a little more than two hours, the digital event showcased a staggering line-up of over 70 indie titles from developers all around the world. New reveals and gameplay reels ran the show, with more post-show coverage set to come from 12 to 14 June on YouTube and Twitch. The cyberpunk genre appears to be a popular choice for developers this time round, while long-elusive titles like Röki and El Hijo finally got a fresh, updated look, albeit a little brief.
Below is the complete list of every announced title thus far (fair warning, it's really long):
A Juggler's Tale (3D adventure)
Arboria (dark fantasy rogue-lite)
Art of Rally
Axiom Verge 2 (metroidvania)
Bartlow's Dread Machine (co-op, single-player arcade shooter)
Beyond Blue (single-player narrative adventure)
Beyond the Wire (multiplayer first-person shooter)
Black Book (dark RPG adventure)
Black Skylands (adventure)
Breakpoint (twin-stick slasher)
Chernobylite (sci-fi survival horror)
Chicken Police (buddy-cop noir adventure)
Danger Scavenger (cyberpunk rougelike)
Deleveled (co-op, single-player puzzle platformer)
Destroy All Humans
Disjunction (cyberpunk, stealth-action RPG)
Dream Engines: Nomad Cities (city-building RPG)
Dreamscaper (roguelite-inspired ARPG)
Drive Buy (cross-play, vehicular combat)
Edge of Eternity (turn-based strategy)
El Hijo (spaghetti-western stealth)
Eldest Soul (fantasy-action)
Everspace 2 (single-player space shooter)
Fallen Angel (hack-n-slash action RPG)
Figment: Creed Valley (adventure)
Gamedec (cyberpunk isometric RPG)
Garden Story (social sim, adventure RPG)
Gone Viral (action roguelite)
Grey Skies: A War of the Worlds Story
GTFO (first-person thriller shooter)
Haven (adventure RPG)
Helheim Hassle (adventure puzzle platformer)
Hellpoint (sci-fi adventure)
Hotshot Racing (arcade racing)
HyperBrawl Tournament (sports action)
Jack Move (cyberpunk RPG)
Keylocer
Keywe (co-operative postal puzzler)
Linked Mask (action-adventure)
Lost Worlds: Beyond the Page (2D adventure)
Lucen (fantasy-adventure)
Mayhem in Single Valley (action-adventure)
Minute of Islands (puzzle platformer)
Nanotale: Typing Chronicles (atmospheric typing adventure RPG)
Nighthawks: The Vampire RPG (adventure mystery)
Of Bird and Cage (rhythm-based)
Out of Place (action-adventure)
Paradise Killer (open-world adventure, mystery)
Paradise Lost (post-apocalyptic shooter)
Perish
Protocorgi (arcade shoot-'em-up)
Quantum League (online FPS)
Raji: An Ancient Epic (action-adventure)
Relicta (first-person physics-based puzzle)
Resolution (sci-fi adventure)
Röki (adventure)
Sail Forth (adventure)
Scourgebringer (roguelite platfomer)
Skully (puzzle, action platformer)
Spongebob Squarepants: Battle for Bikini Bottom
Stronghold: Warlords (castle simulator)
Syntheraphy (AI simulator)
The Big Con (adventure)
The Last Spell (turn-based tactical RPG)
The Riftbreaker (action RPG)
The Soulkeeper Chronicles
The Way of the Wraith (turn-based tactical RPG)
The Waylanders (classic party-based RPG)
There Is No Light (action-adventure)
Tower Princess (3D action-platformer)
Trifox (adventure)
Ultrakill (retro FPS)
Unbound: Worlds Apart (metroidvania)
Undungeon (action RPG)
Unfound (real-time tactical stealth)
Unto the End (cinematic platformer)
Wave Break (arcade skateboarder)
We Are The Caretakers (afrofuturist sci-fi squad management RPG)
Windbound (survival RPG)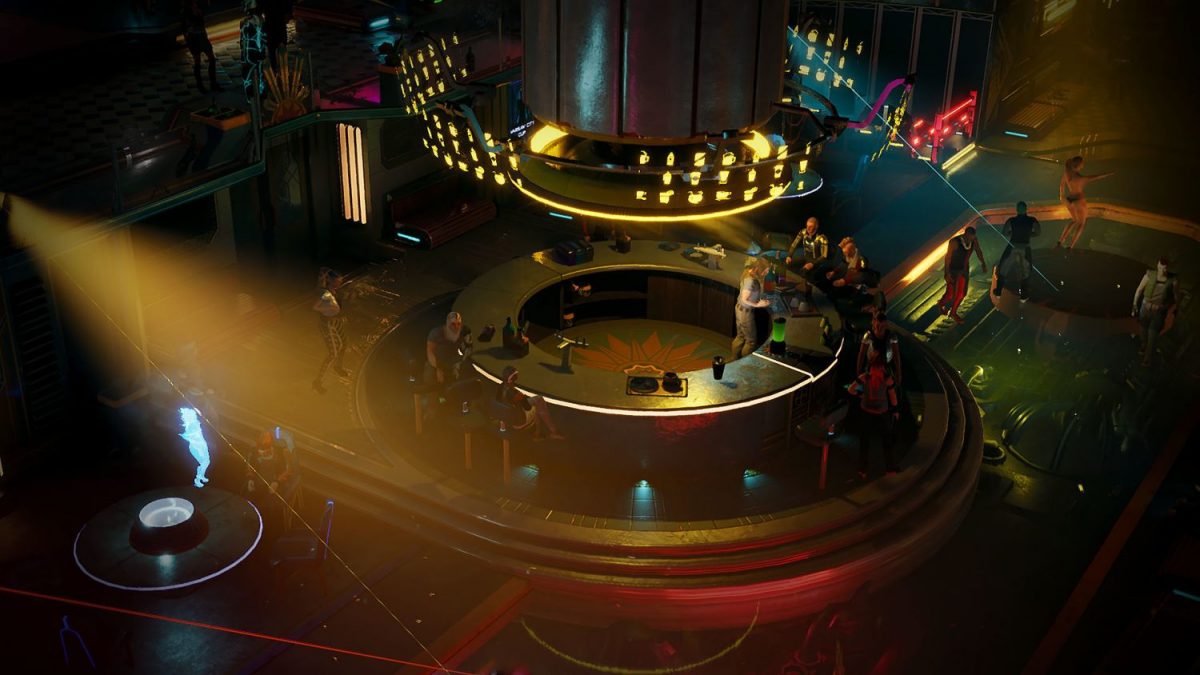 Detailed information about each title may be found on the showcase landing page on The Escapist website. Of the list, 24 of them will be heading over to GOG.com, with more to be confirmed in the near future.
The indie industry is slowly but surely making a presence in the gaming community, which has primarily been dominated by AAA games. With increased attention on independent studios and their work, the gaming market can look forward to greater variety and interesting takes.
---

Drop a Facebook comment below!