There is a huge international gathering…of cars in Geneva this week, as the 89th Geneva International Motor Show (GIMS) has brought the motoring community together to showcase the latest and best cars in the world today. Geek Culture spent a day speeding through more than 100 new, original, concept and out-of-this-world vehicles, and narrowed down the highlights to check out. Unless of course, if you happen to be in Switzerland from now till 17 March 2019, to feast your eyes on some of the top luxury cars in the world.
---
Bugatti La Voiture Noire
Simply translated as "The Black Car", the Bugatti La Voiture Noire is anything but ordinary. It is the world's most expensive new car, costing a cool €11 million (before tax). In celebration of its 110th anniversary, Bugatti looked to their Type 57 SC Atlantic for inspiration and reimagined it as La Voiture Noire for a new age. This sleek beauty has an 16-cylinder, 8-litre engine, delivering 1,479 hp and 1,600 Newton-metres of torque. Alas, this one-of a kind car is already spoken for, so best to admire it here in Geneva while you can.
---
Automobili Pininfarina Battista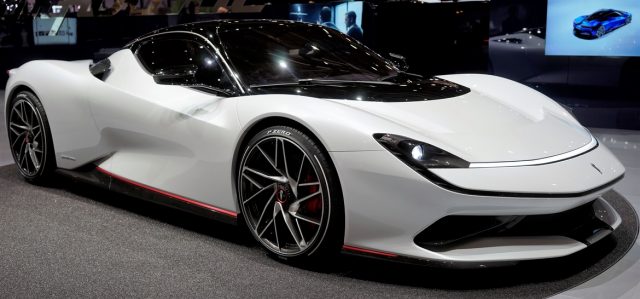 After the most expensive car, the next highlight is the world's fastest car – the Pininfarina Battista by newcomer Automobili Pininfarina. A spin-off from the famous Italian design house Pininfarina, which has designed for Ferrari and Alfa Romeo, it is now bringing its sketches to life under its own name. The Battista generates 1,900 hp and does 0-100km/h (0-62mph) in less than 2 seconds. The best part of it all? It's electric, and covers 450km (280 miles) on a single charge.
---
Aston Martin Vanquish Vision Concept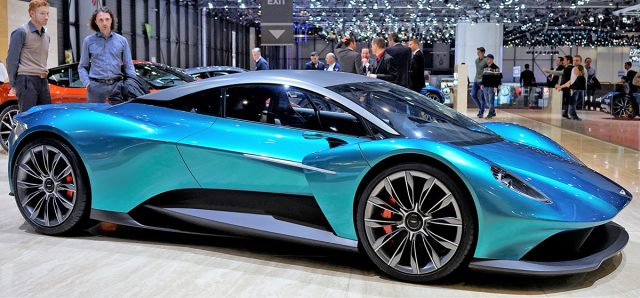 Aston Martin unveiled the Vanquish Vision Concept at Geneva. The brand's mid-engine supercar will have a bonded aluminium chassis and feature Aston Martin's new V6 engine. Its technical information has not been released, but the Vanquish Vision is slated for production in 2022.
---
Aston Martin AM-RB 003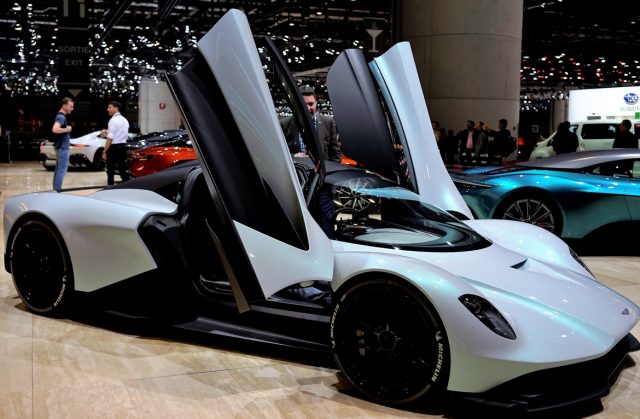 Aston Martin also premiered the AM-RB 003, aka the 'Son of Valkyrie' at the event. Named after the Valkyrie and Valkyrie AMR Pro, the AM-RB 003 will also feature the new hybrid turbo V6 engine and incorporate aircraft morphing technology (the FlexFoil) across the whole rear wing. It's a real pity that only 500 of these will be made and delivered in 2021.
---
Porsche 911 Carrera 4S Cabriolet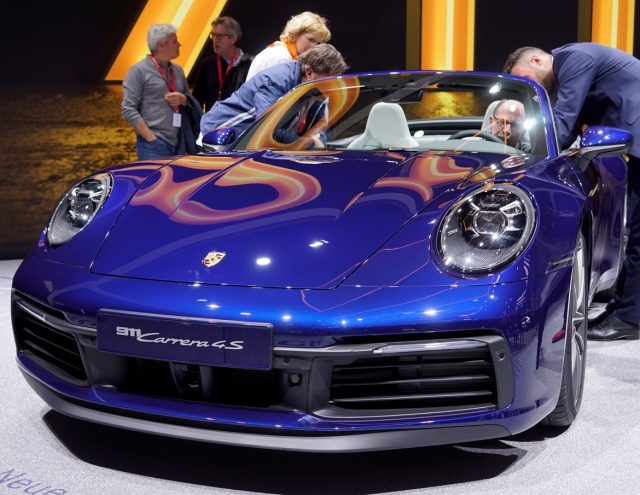 The classic Porsche 911 is now into its 8th generation with the 4S Cabriolet. Featuring an all-wheel drive, this convertible has 450 hp, a top speed of 304 km/h and accelerates from 0-100km/h (0-62mph) in 3.6 seconds. Other new additions to the 4S Cabriolet include the 8-speed dual-clutch transmission and the Porsche Wet mode for smoother handling on wet roads.  
---
Hispano Suiza Carmen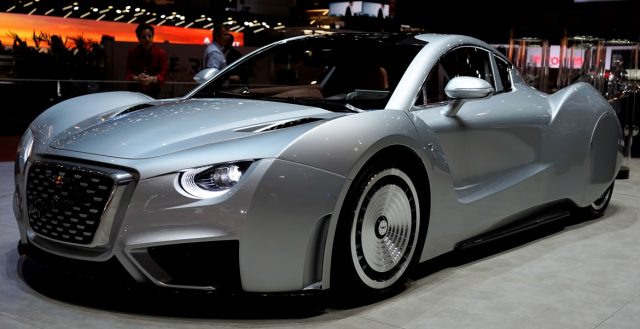 For the rich who love to travel in style, the Carmen by Hispano Suiza promises just that. With a carbon fibre chassis is fairly light at 1,690 kg, which allows it to hit 100km/h (62mph) in less than 3 seconds. The 2-seater electric car also goes a long way, all of 400 km (280 miles) in fact, on a single charge. Rolls Royce should be wary of this new beauty.
---
Arcfox GT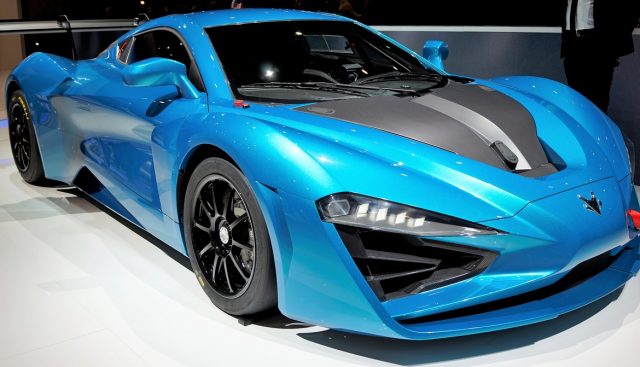 Chinese brand, Arcfox, has also unveiled their electric hypercar at GIMS. The new Arcfox GT boasts 4 electric motors, generates 1,000 hp and accelerates from 0-100km/h (0-62mph) in just 2.59 seconds which seriously rivals the other supercars. There is another version for racing enthusiasts, the Arcfox GT Track Edition, which produces up to 1,600 horsepower. Developed and produced in Barcelona, Spain, the Arcfox GT would be one to keep a serious eye on.
---
Check out these other beauties which were popular with the crowd in Geneva
---

Drop a Facebook comment below!