Check out all of our TGS 2019 coverage here!
Ever since the initial announcement of One Punch Man: A Hero Nobody Knows, fans of the wildly popular anime have been anxiously waiting for more information regarding its release. While the hit manga series made its debut 10 years ago, this is the first-ever One Punch Man video game, and it's about time.
The 3v3 fighting game offers a myriad of playable heroes from the entire series, such as Genos, Atomic Samurai and of course, Saitama himself. But of course, those who know the series are probably quite puzzled as to how the lead character, whose ability is to take down anyone with one single punch, can possibly lose in a fighting game?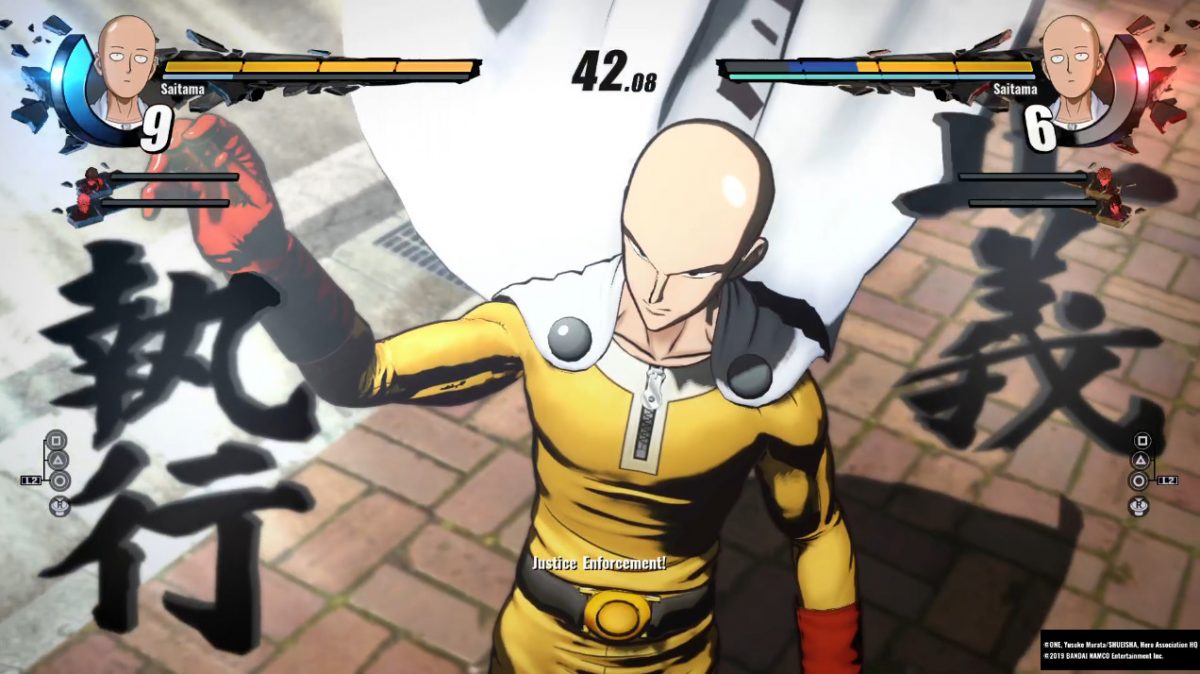 Last month, Bandai Namco Entertainment and game developer Spike Chunsoft answered that question – as in the anime series, Saitama is always late and therefore his fighting team will require the other two characters to fend off the enemies, while waiting for him to reach the battleground.
Combos or perfect guards will reduce the time it takes for Saitama to arrive to deal the finishing blow but in the meantime, players will have to stall with the other playable characters while being outnumbered three to two. This makes for a very unique approach to a versus game. before.
At a pre-TGS hands-on event held at Bandai Namco Entertaintainment's headquarters in Tokyo, we finally got our hands on a playable build of the game. After the obvious first question, the second thought that comes to mind would be, of course, who would win in a Saitama vs Saitama battle?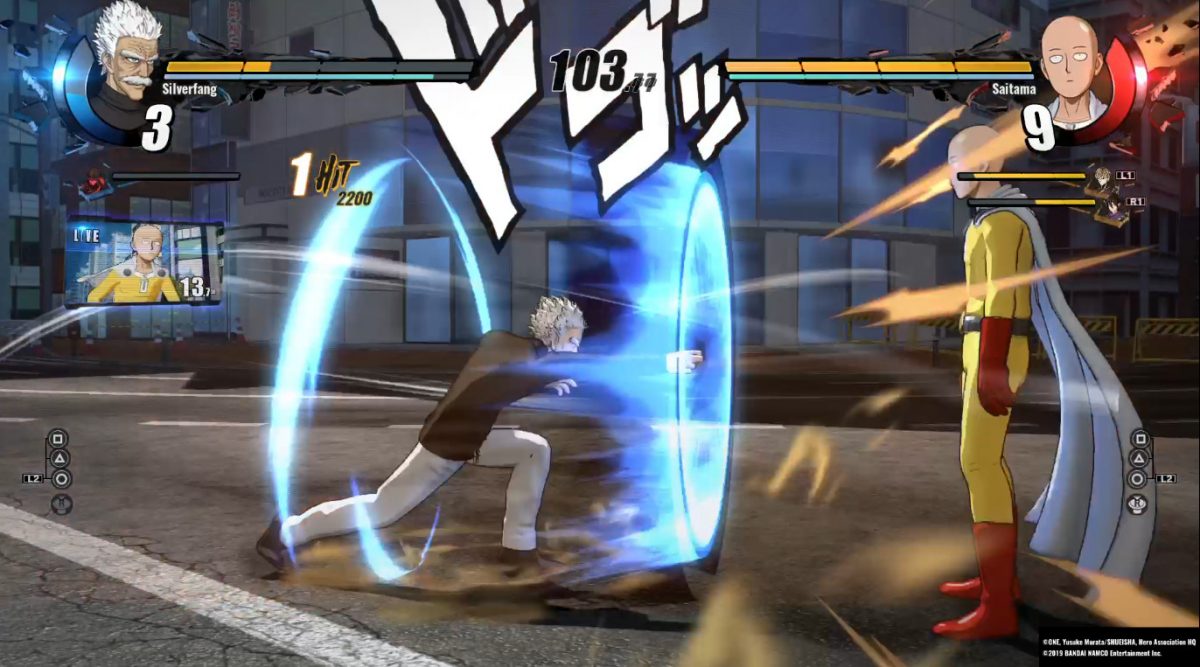 As expected, it's not possible to hurt Saitama at all, despite all efforts by any of the other playable characters. And a simple light punch from Saitama is all that's needed to K.O. his opponent. This calls for a fun mechanic of running and dodging Saitama's attack, to buy time for one's own Saitama to arrive at the battleground. Once the opponent's Saitama arrives, this is where the battle gets fun, as we see two Saitama's slug it out.
It can be quite a confusing fight however, since both players look identical to each other, with no colour variance. Watch the 3v3 battle unfold below.
From the short 6-minute battle we've experienced, Bandai Namco is clearly on the right track in creating something unique for the fighting game genre. Spike Chunsoft has successfully come up with a mechanic that works, to drive that mad urgency to speed up Saitama's arrival to make short work of the player's opponent. The only question is, how to keep it fun, should the player decide to not choose Saitama as the 3rd party member, as this would eliminate the very essence of the game.
There are also no details of the various modes the game will eventually have. Here's hoping it will have some sort of story mode, perhaps in the form of an extension to the anime series.
One Punch Man: A Hero Nobody Knows is slated for release in 2020, on the PS4, Xbox One and PC.