It has been less than a month since its formation, but local esports player and industry veteran, Chiang "Hibidi" Wen Jun, from Team Flash, is already courting controversy by denouncing the organisers of the recent FIFA Online 3 National Championship Season 5, held in Malaysia.
After getting kicked out of the game somewhere at the end of Round Robin 3, which took place between the 14th and 16th of January, Hibidi took to social media to slam the organisers for favouritism and arrogance, and demanded that the organisers "bow and beg" Team Flash for an apology.
In the 435-word post, Hibidi called out the organisers for not being professional, not knowing what the rules are, and mocked them for not calling upon his professional expertise in organising the tournament.
https://www.facebook.com/hibidi/photos/a.462950687070083.106449.280447941987026/1340521205979689/
"If the GMs and refs aren't doing their jobs, you can be damn sure I'll do it for them. The arrogance shown by FO3 staff in coming up with the rules for tournaments is quite shocking really. Top players aren't consulted, and rules set by the local GMs are never in line with international standards. No wonder we're never adequately prepared for the international events."
The post was shared along with a photo, that showed Amraan Gani "Amraan" Musa Bakar and Joseph "Zarate" Yeo Jia Hui flashing their middle finger.
Proclaiming himself as the "king", he denounced the organisers' call for him to apologise for his behaviour, and proclaimed himself and his team as "the defending champions for the National Championship, and we're the best by quite some distance".
While he did acknowledge that one of the warnings issued to him "was warranted", he added, "Don't for one second think that I'm going to apologise though."
This behaviour is a far cry from the one positioned by Team Flash manager and founder, Terence Ting, who earlier said that he wanted to position e-sports players as the new faces of social media influencers.
Such influencers are usually paid by advertisers to market products and services, and after this outburst, very few would think about working with individuals such as Hibidi, who is seen as being a loser lashing out at organisers.
According to local e-sports veterans, Hibidi's behaviour is very much in-line with the image he has projected before, and say it was only a matter of time something like this would happen.
In a separate statement, Team Flash noted the incident, and offered a more subdued take on the events that transpired. And even so, it would seem internally, there's a fine balance to stand by Hibidi after his infraction.
Even Team Flash's Malaysian community manager TPK had difficulty condoning Hibidi's actions –
At the end of the day, rules are rules. And the online gaming community still relies on having a closed ecosystem like Garena, because it's ultimately "their house, their rules". A clear lack of regulations might have a negative effect on esports as a whole, but Hibidi is not doing the industry any favours either.
With no proper rules available in the public, it makes disputes or rants like Hibidi's challenging to qualify. Yet, this is not the way a professional gamer is supposed to act, especially considering Hibidi and team would be setting the standards for how future esports professionals might follow.
Considering that the esports community is still considered as being niche, there are still folks that Flash Esports would love to reach out to and influence, and raising the finger at the man is not the ideal way to get even.
As Hibidi's stature grows, we can be sure that his actions will have an impact on the community of youths that play the game as well. Such toxic behaviour would also not sit well with the parents of these youths in growing a healthy esports ecosystem.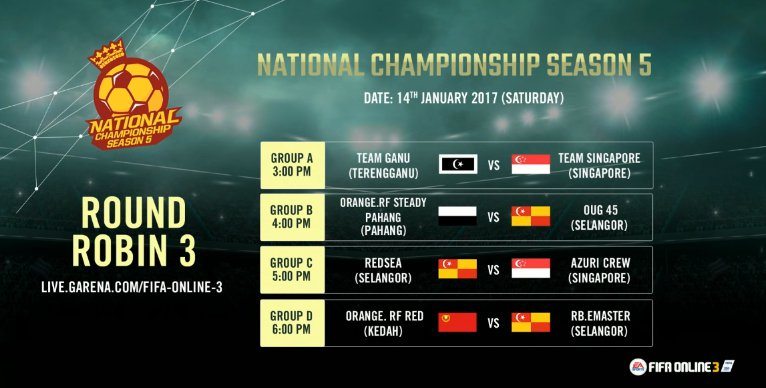 Interestingly, Hibidi and team have been calling themselves "Team Singapore", which implies that they are Singapore represent. However, the more accurate description should be "A team from Singapore", when there was another team from Singapore competing in the same tournament.
One wonders what is really happening behind the scenes because all does not seem to be well at Flash Esports, as well with their newly signed LoL team, which has its roster replaced entirely just a week after we reported about them.
It would seem that the departure of Alex 'Shinsekai' Tan was sufficient to see Team Vestigal disband their LoL team. In place of Vestigal, Team Rigel, headed by Poongundran 'Arkane' Ranganathan, will be taking their place as the key LoL team within Team Flash's ranks.
We're not sure how to perceive this change, but to the casual observer, a revolving door situation cannot possibly be a vote of confidence for any brand looking at the organisation for influencer marketing.
---

Drop a Facebook comment below!