Perfectly timed between Attack On Titan Season 4 Part 2 and Part 3, BAIT has launched a collection to help fill that void between seasons.
Leading with a pair of adidas Ultraboosts, the shoes are a burgundy and off-white designed to replicate the flesh of the Colossal Titan. The insoles have not been spared as well and have been transformed with the commonly seen manga design of Eren Yeager battling the Colossal Titan.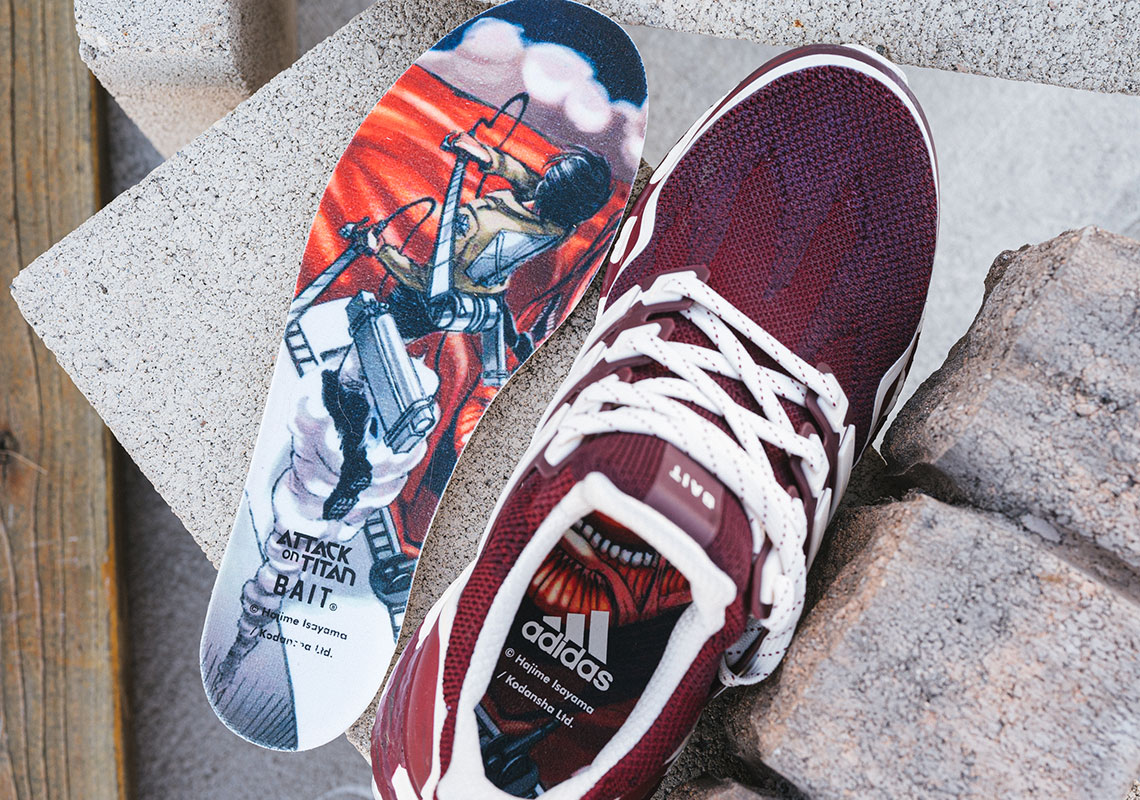 It's a throwback to more….idealistic times.
At the same time, the BAIT x Attack on Titan collection will come complete with apparel and accessories in the form of tees, hoodies, hats, and skate decks.
Truthfully, it's an approach we've seen before most recently at the Attack on Titan exhibition. Honestly, out of the entire collection, the Ultraboosts are the most inspired. The rest are more mass replications. Check out a portion of the collection below –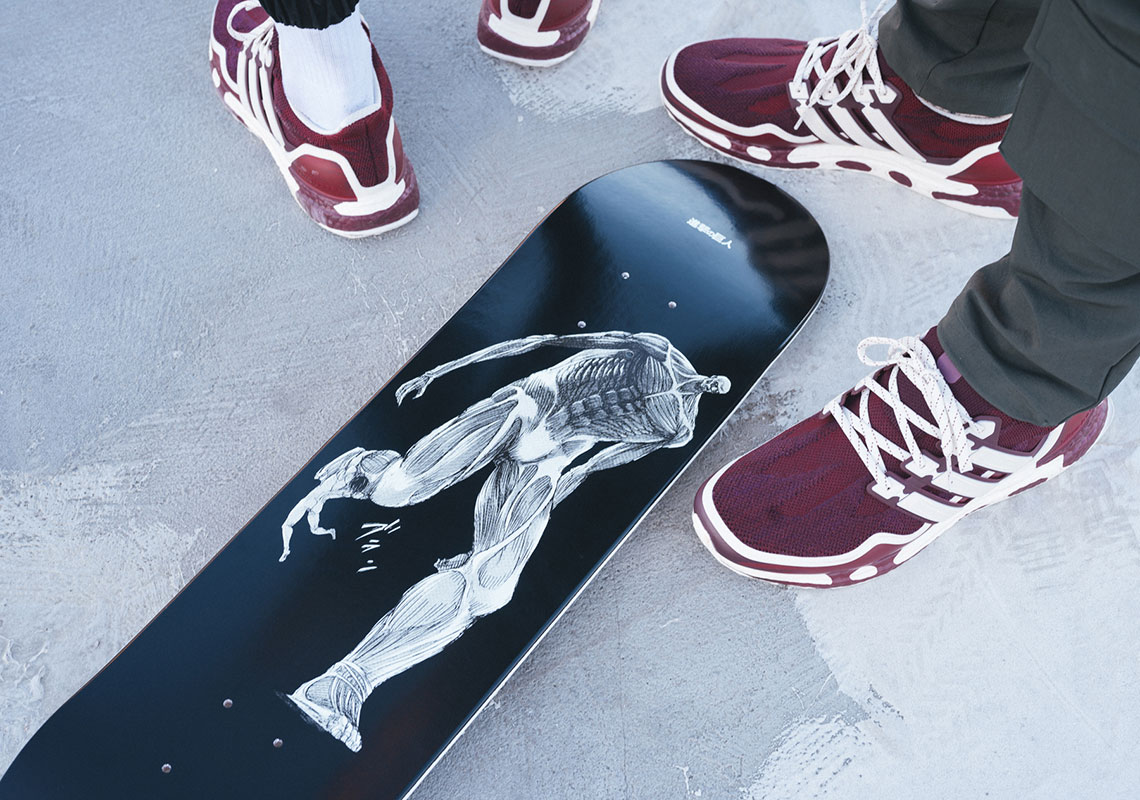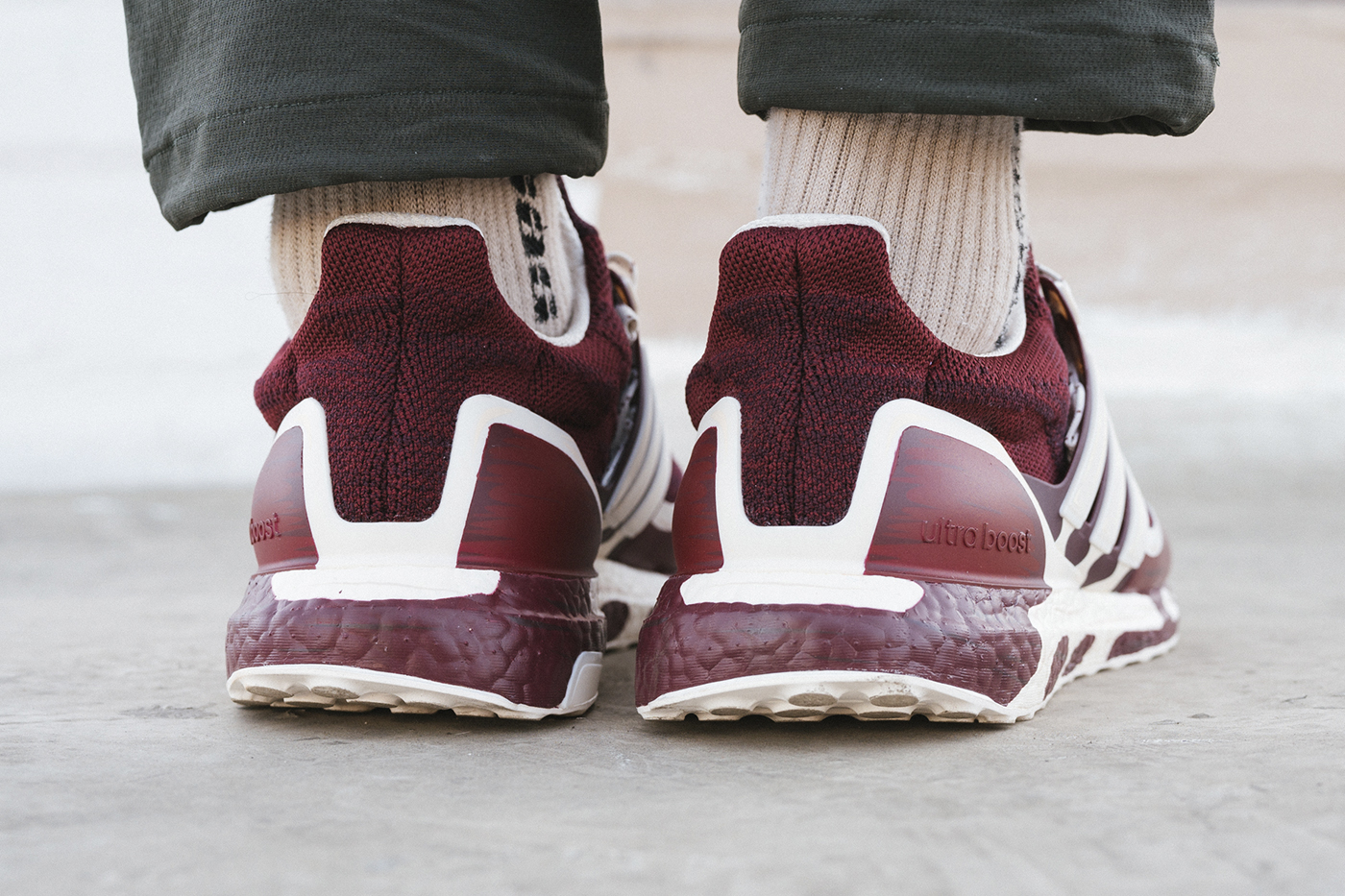 If you're keen to grab a pair of BAIT x Attack on Titan x adidas Ultraboost "Colossal Titan" shoes, do take part in the raffle (sign up now) by 9 April 2022. The shoes will sell for US$220 and will probably never be seen at retail.
Gerald currently straddles between his love of video games and board gaming. There's nothing that interests him more than trying out the newest and fanciest gadget in town as well. He dreams of publishing a board game sometime in the future!