2020 has given us Ghost of Tsushima which brought us back to feudal Japan where the likes of Samurai warriors are still very much present. Now, DOMO Studio from Taiwan will be bringing players back to ancient China, to a time filled with sword fighting and mystical creatures, with the historical action role-playing game Xuan-Yuan Sword 7.
The game is an action RPG based in a world heavily influenced by Chinese mythology. It is filled with big monsters, flashy sword fights, and cinematic shots of ancient China. Xuan-Yuan Sword 7 is the latest entry to the Xuan-Yuan Sword series, with each entry telling a different story that is still interconnected as they all share the same universe.
Here is the official synopsis of the game,
"Xuan-Yuan Sword VII is an ARPG presented in a third-person perspective. The game story is rooted in Chinese history and mythology. Players take on the role of Taishi Zhao who was involved in a tragic fate. To protect his family, Zhao starts a journey in this chaotic realm to find the truth.

The powerful prime minister superseded his emperor and build a new dynasty. Meanwhile, a peculiar bamboo slip in the crypt of Marquis of Liu was delivered to the Court Astrologer's hand.

Unexpectedly, Taishi Mansion was badly damaged by a bizarre fire that night, and all his family was killed in the fire and the bamboo slip disappeared. Ten years later, the people struggled against a decade of war and famine, and the chaos had spread among the country.
And the bamboo slip which had disappeared for 10 years emerged again, caused an uproar…"
Essentially players will get to control Taishi Zhao, a swordsman who sets forth on a journey to discover the truth and bring peace to his land after mysterious yet tragic events years prior resulted in the death of his family.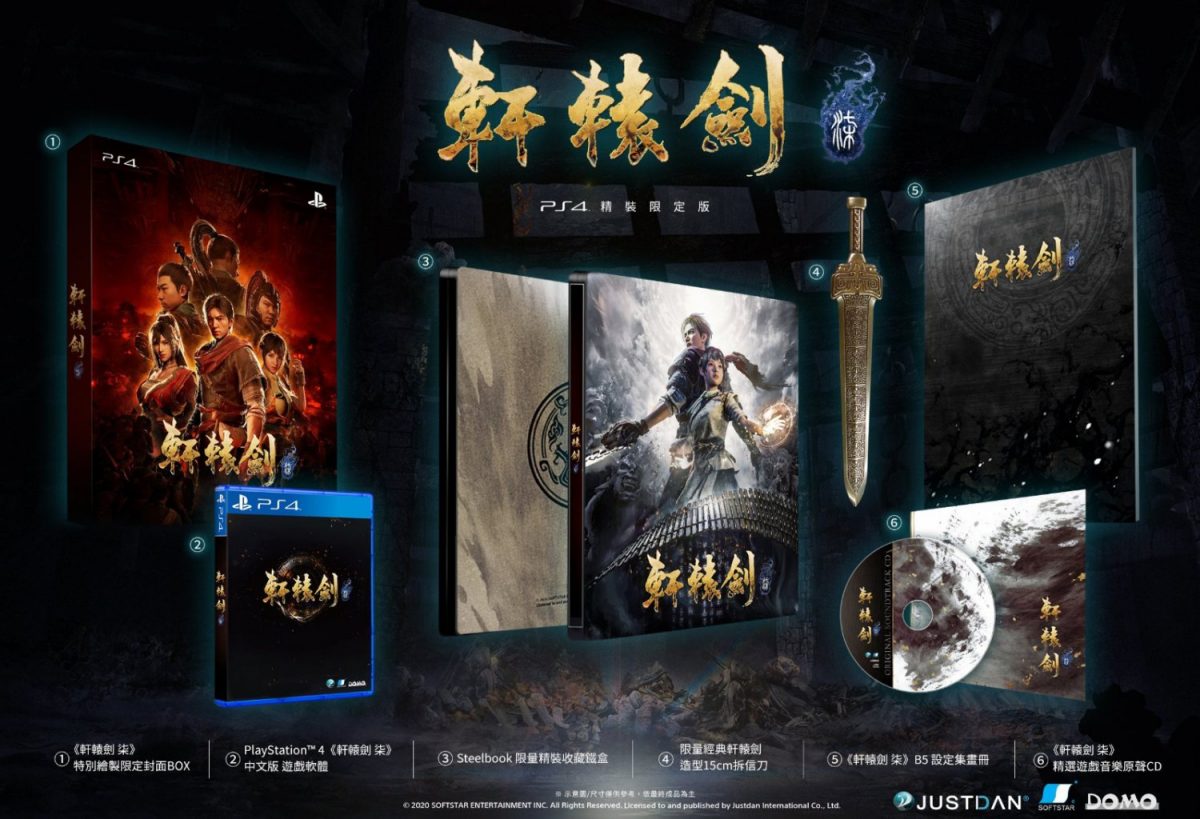 The game will be available for both the PC and PS4. However, the PS4 version will have a standard edition and collector's edition. The collector's edition will come with several exclusive merchandises such as a limited edition Steelbook, a Xuan-Yuan Sword letter opener, a special soundtrack CD, and a B5 album contain special artworks from the game.
Both versions will also come with an exclusive bonus DLC which will be released sometime in the future.
Furthermore, the PS4 versions of the game will be adding Japanese dubs in the future for absolutely free. Several well-known Japanese voice actors will be lending their voices to the game, including Sugiyama Noriaki (Fate/Stay Night, Naruto).
For those who aren't fluent in Chinese, the game will also come with English support and subtitles though there will only be Chinese voice-overs.
Xuan-Yuan Sword 7 is available on the PS4 from 29 October. The game's standard and collector's edition can be purchased from the following retailers in Southeast Asia.
---

Drop a Facebook comment below!