Even if your posterior has never had the honour, many of you would know of the legendary business class seats on commercial airlines, or of the Gold Class Napa leather-clad recliners or even the tailored car seats of luxury cars such as a Lamborghini and Bentley. Now imagine that premium leather cradling your bottom in an upgraded gaming setup.
If you have imagined but never haven't experienced the joy of reclining in a full napa chair, buckle up because that's about to change.
Rolling in is the new Royale Ergonomics Napa Leather Gaming Chair, a gaming chair that marries luxurious seating with a premium gaming experience with its ergonomic design. What makes this chair so special is the leather treatment it has received. Covered in Automotive Italian grade 5 leather from Pasubio, the chair is made from the highest grade material that will deliver a level of comfort equivalent to that of Lamborghinis, Bentleys, and BMWs.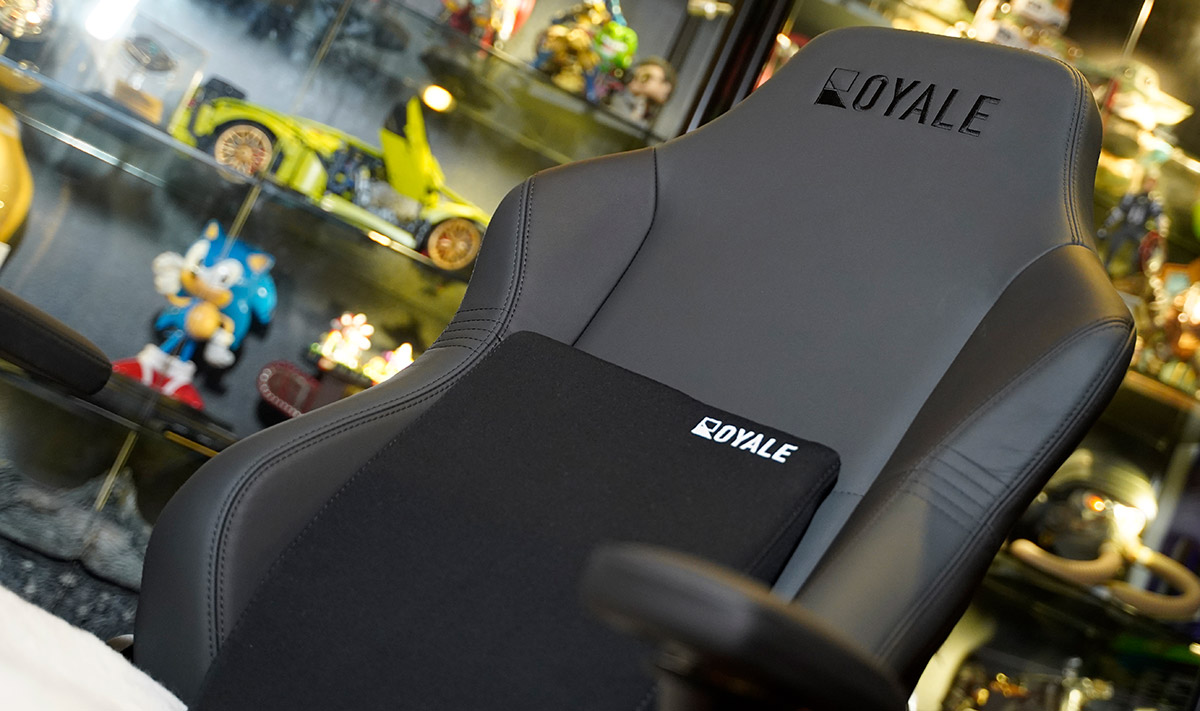 Wait, Royale who? Another Singapore start-up that wants to cover your behind, the founder of the company is actually in the automotive industry, hence the understanding and knowledge of luxury car seats. For one thing, this chair is covered in full napa, unlike most brands which use half napa. This means that instead of only having the point of contact being made of napa while the rest of the body is wrapped in synthetic leather, the entirety of the seat for this chair is fully napa leather. 
The material consists of full grain leather which is one of the softest leather around (and also one of the costliest). Napa is very supple and lightweight and keeps your bum feeling cool even after a day of sitting in the sweltering heat. The chair is sealed with careful stitches that run neatly and parallel along the chair's form. There's even a 3-year warranty on abnormal discoloration or loose stitching provided.
One of the big motivators to change your chairs is when it starts peeling from the constant long-time usage and exposure to the humid weather conditions. And you definitely won't want that happening with your Napa Leather Gaming Chair. However, you won't have to worry about it with Royale Ergonomics as all their chairs' upholstery are designed and engineered by Transcal (OEM for Honda and Recaro). The company uses automotive engineering and manufacturing standards including hydrolysis testing on their products and they even come with a 5 years peel warranty.
Adding to the leathery experiences is the emission of a light fragrance from the seat. The Napa Leather Gaming Chair even sports twin leather padded armrests for leaning your sore arms on.  The omnidirectional 4D Armrests are easy to adjust to your optimal height and angle with barely any weird jerks or getting stuck. Wait, so how much will this set you back? Not as much as you think as the Napa Royale Chair retails at S$749, which is almost half the price of the S$1,200 leather gaming chairs in the market.
The chair is truly special inside and out, as Transcal even engineers the foam and frame of the seat. To ensure consistent quality and uphold the automotive standards in the chair, they are manufactured by Golden Dragon, a wholly-owned subsidiary of Tan Chong motors. The chair is able to bear up to 125kg, a truly hefty weight. However, you won't have to worry about it collapsing as the frame is made out of 55kg/m3 foam and SPHC:Q235 steel, giving the overall form a study feel.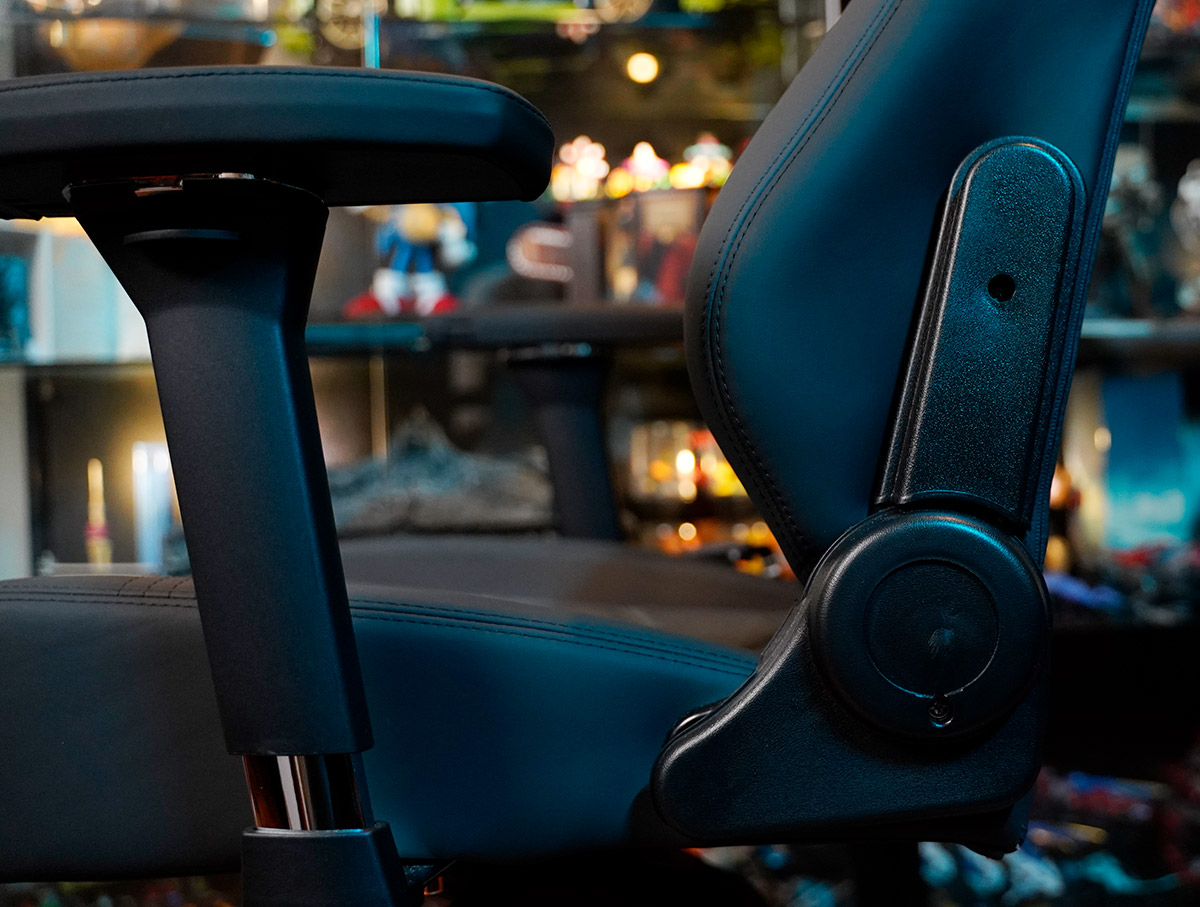 Sitting in the chair feels akin to lounging on a lavish couch. The seat is made to be wide and spacious, so for those of your cross-leg sitters, you'll be able to fit comfortably atop it without having to strain for balance.
The Napa Leather Gaming Chair's seat covers are laminated with soft foam. This creates a cushy layer to further add to the comfort while providing a support layer, thus giving it a truly royal feel, which is a specialty of the Royale Ergonomic chairs.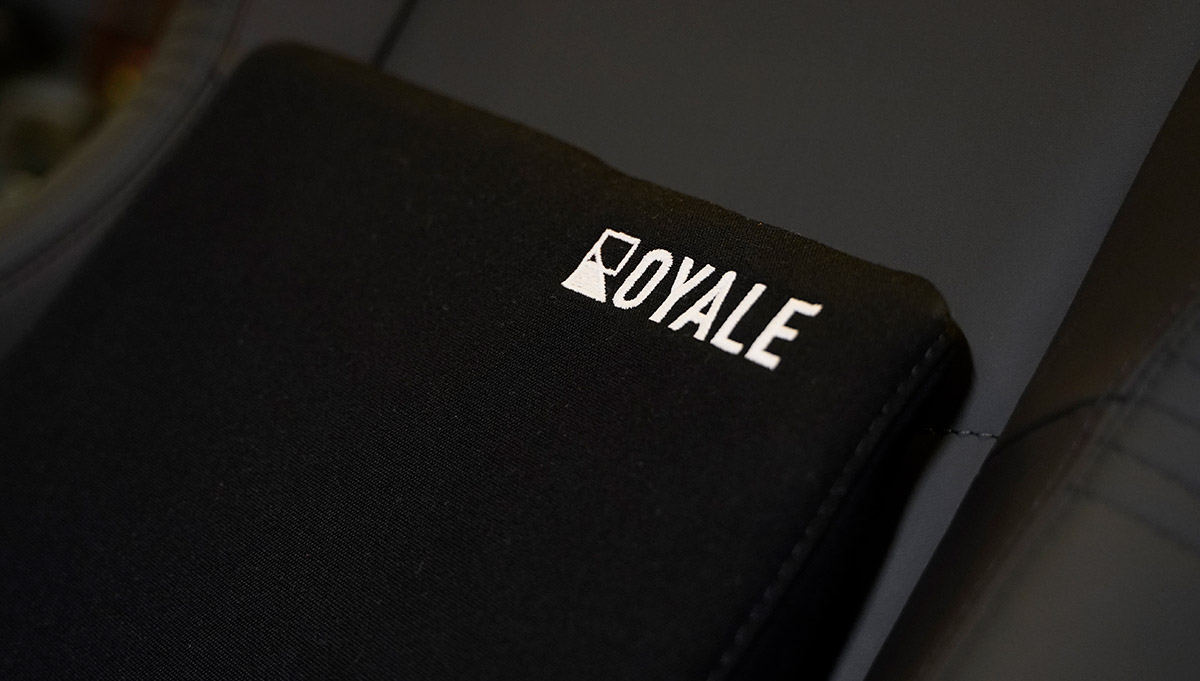 And speaking of support, the chair comes with a complementary Lumbar support to help promote good sitting posture. While it didn't correct our tendency to slouch, it certainly did ensure that we didn't leave work feeling sore or achy all over our lower backs.
The company further proves that they don't skimp on any details as even the headrest is engineered and developed in a joint effort by Transcal and Royale. The designers realised that conventional neck pillows are sometimes too thick. This creates an awkward sitting position especially for people who are not the right height for the neck pillow and will give them a headache if they sit in those positions for extended periods.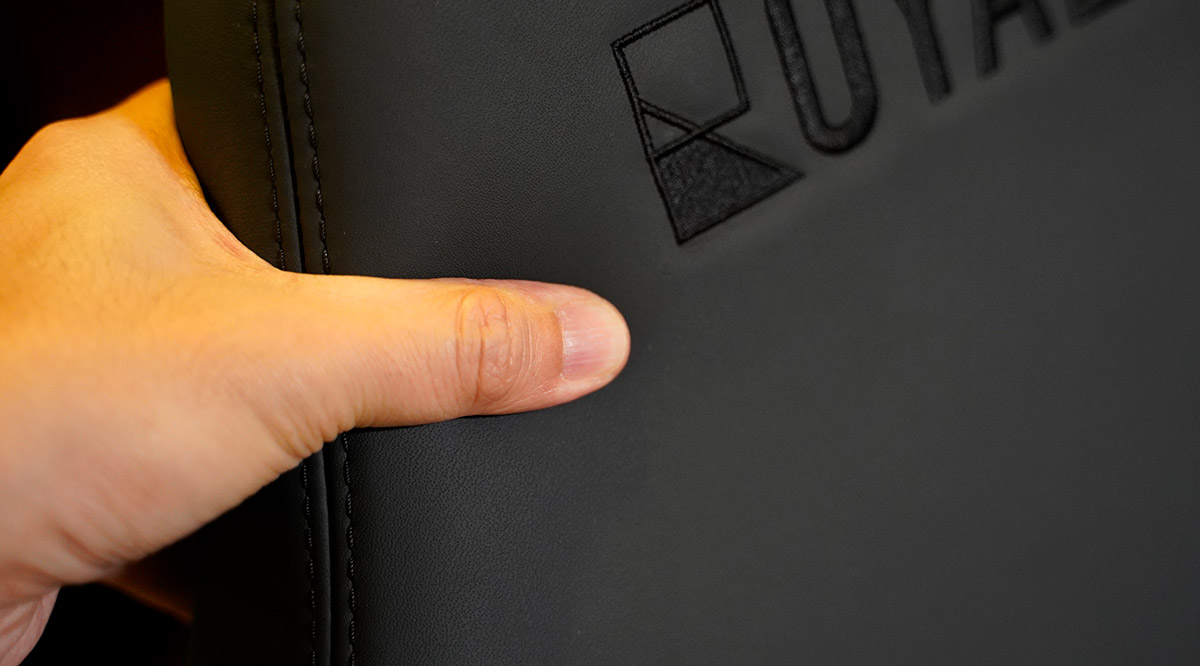 Hence they decided to forgo the neck pillow for the chair and focus on making a functional headrest merged with the backrest. This also allows for more people of a wider height range to enjoy the comforts of this leather chair.
Additionally, the aluminium-alloy starbase and class 4 gas lift for height adjustments of the Napa Leather Gaming Chair adds to its stability. Attached to the starbase are five chrome 65mm wheels. These rollers are wrapped in a layer of P/U Nylon, creating a super smooth contraption that glides across your floor. This means no more worries about unsightly scratch marks on the floor or getting stuck as you roll around your room.
The company is also wheeling out a whole line of accessories for the chair. The is the Sheep Skin Seat Cover (S$79). Sinking down into this plush piece, you may as well be sitting atop a fluffy cloud. The furry cover is surprisingly pleasant to use even in Singapore's warm weather (no worries about feeling overheated here) and it'll be a great addition for those who wish for that little extra bit of comfort. The cover comes with clip-ons, making it easy to tack on and remove. And due to its well-made nature, you won't see bits of fur falling everywhere which is a huge win for those who worry about dust and mess.
The other accessory comes about due to the absent neck pillow attached to the backrest. This is a separate memory foam u-shaped neck rest (S$49) which you can pop on directly and provide instant support for your neck and head. It does tend to feel a little heavy around the neck after a while, but this will be up to the individual.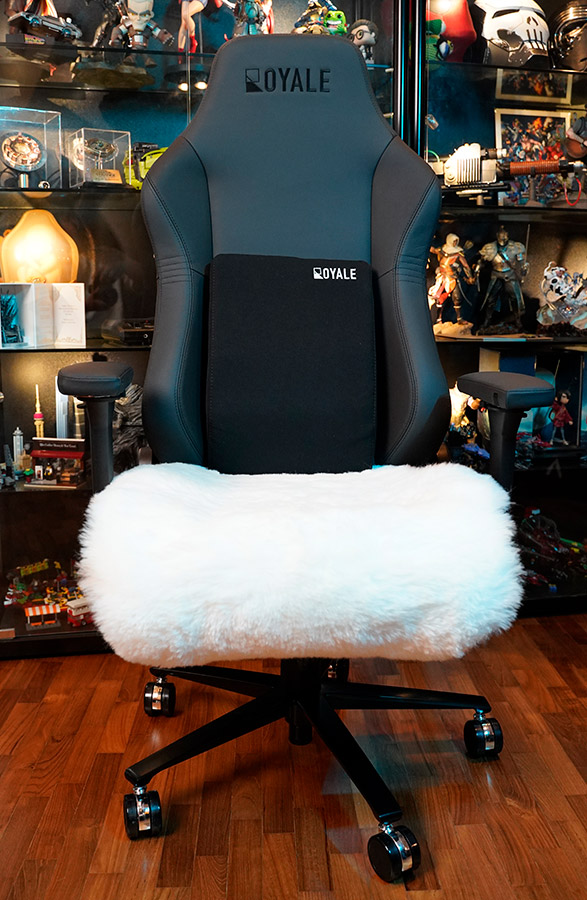 For those who wish to add a more personalised touch to their swanky new Napa Leather Gaming Chair, Royale is offering customisation for it. You will be able to choose the primary and secondary and even tertiary colours for the seat; the colour of the stitching; the colour of the logo; and even the colours of the armrest and its stitching. You can also request for a personalised logo on the front or back of the chair. If you're not into customisation, the usual colours for the chair are Black/Red, Grey/Black, and Grey/Blue. Royale puts its leather to good use and doesn't skimp on its quality and comfort when it comes to providing a luxurious new seating experience with its Royale Napa Leather Gaming Chair.
GEEK REVIEW SCORE
Summary
Luxurious yet ergonomically designed, the Royale Ergonomics Napa Leather Gaming Chair marries comfort and quality together to create a premium experience for anyone who wishes to indulge in a lavish seating experience.
Overall
9.2/10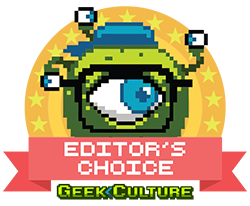 Aesthetics -

9/10

Build Quality -

9.5/10

Performance -

9/10

Value -

9/10

Geek Satisfaction -

9.5/10