Anime games may not be every gamer's cup of tea, but there's no denying that there's a dedicated fanbase for the genre, and a level of hushed excitement to go with. The main issue, however, lies in the gap between the Japanese and Western game releases – a common sight for titles requiring localisation.
In the case for Sword Art Online: Fatal Bullet, players are left waiting among a sea of available information leading to its English release. A third-person shooter ARPG (action role-playing game), the title is based off popular anime Sword Art Online, and Bandai Namco has been very forthcoming with the details, teasing players with character playability, story modes, and in-game features.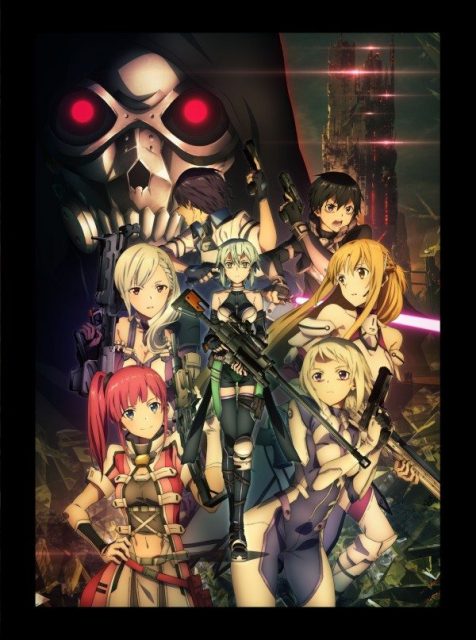 Having such information at one's fingertips is undoubtedly a good thing, until it gets too overwhelming. Between several trailer releases, and new facts revealed every now and then, it's no surprise that fans may lose track of the updates.
Here's a more concise list of what has been gathered thus far.
---
Characters
As with most anime titles, Fatal Bullet features both original and familiar faces in its character lineup. Kureha, Zeliskam, and Itsuki are new additions to the game, while anime fans may recognise the likes of Agil and Klein. Following up from her debut in the its predecessor Sword Art Online: Hollow Realisation is Premiere, and each of these individuals have a preference for different weapons.
This means players can play their cards well, and select those with suitable styles as potential party members.
---
In-Game Features
The "Co-Sleeping" Events that have become an established element of Sword Art Online games returns in Fatal Bullet, in which players can Co-Sleep with a selected character to raise their affinity level. There's a slight difference this time due to the introduction of a new mode, so characters that can be co-slept with are different in said mode and the main story.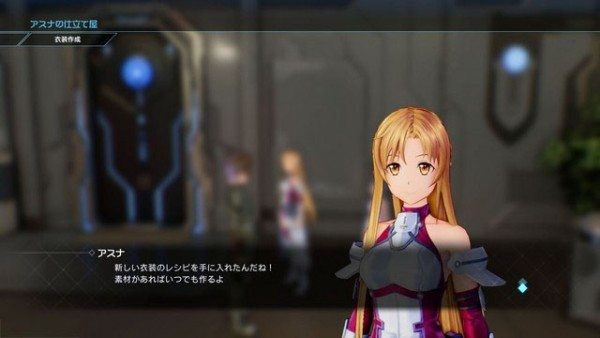 Asuna, the female protagonist for Sword Art Online, makes her appearance as a costume maker in the game. Gather materials, collect Costume Recipes, and clear quests for a chance to obtain special costumes that cannot be purchased at shops.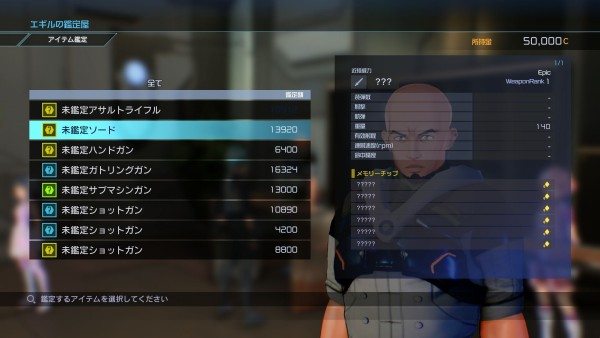 Should an unidentified item appear in the player's inventory, Agil is the man to approach. Running the Appraisal shop, the bald-headed character is able to identify and appraise it in exchange for a fee – a reasonable compromise, since special effects will then be added to the selected item.
---
With a release date of February, 23, 2018 in the US and Europe, pre-orders for PlayStation 4, Xbox One, and PC are still available. Depending on the type of platform, players are entitled to varying bonuses, with the general one consisting of Asuna and Kirito Sword Art Online costumes, and Silver Assault Rifle.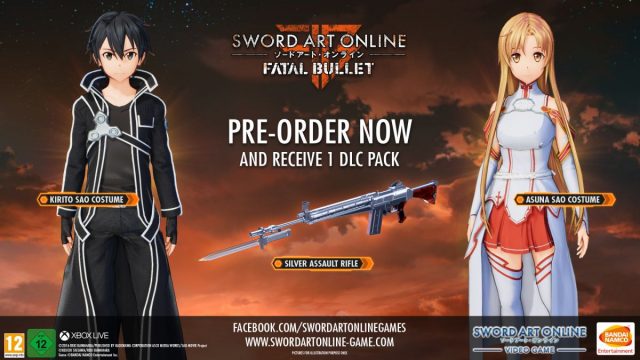 The rest are as follows:
PlayStation Store pre-order bonus: Sword Art Online: Fatal Bullet PS4 theme
Digital Deluxe Edition pre-order bonus: Asuna and Kirito ALfheim Online costumes, and Gold Assault Rifle
Season Pass Purchase Bonus: Guitar Launches, Photon Sword (Green), Photon Sword (Pink)
Steam pre-order bonuses (unlocked based on no. of pre-orders received):

Tier 1: Asuna and Kirito Sword Art Online costumes, and Silver Assault Rifle
Tier 2: Asuna and Kirito ALfheim Online costumes, and Gold Assault Rifle
Tier 3: Download code to redeem Sword Art Online Re: Hollow Fragment upon release date of Sword Art Online: Fatal Bullet
Gather your allies, and grab your weapons, for the world of Gun Gale Online awaits your exploration!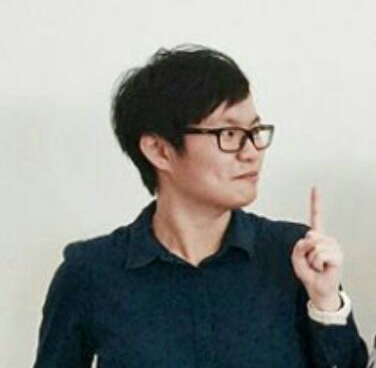 Si Jia is a casual geek at heart – or as casual as someone with Sephiroth's theme on her Spotify playlist can get. A fan of movies, games, and Japanese culture, Si Jia's greatest weakness is the Steam Summer Sale. Or any Steam sale, really.
---

Drop a Facebook comment below!