Remember that medal that Luke and Han scored for taking out the Death Star in A New Hope? The one that Chewbacca didn't get, even though he was flying right beside Han on the Millennium Falcon during the Battle of Yavin?
Well, now's your chance to get your very own Medal of Yavin and we're talking an official full size replica from Disney. You won't even need to take out a Death Star… but maybe queue in line.
The clock is ticking down to the release of Star Wars: The Rise of Skywalker. The film, which will release in theatres around Singapore on December 19 will close the chapter on the four-decade-long Skywalker saga.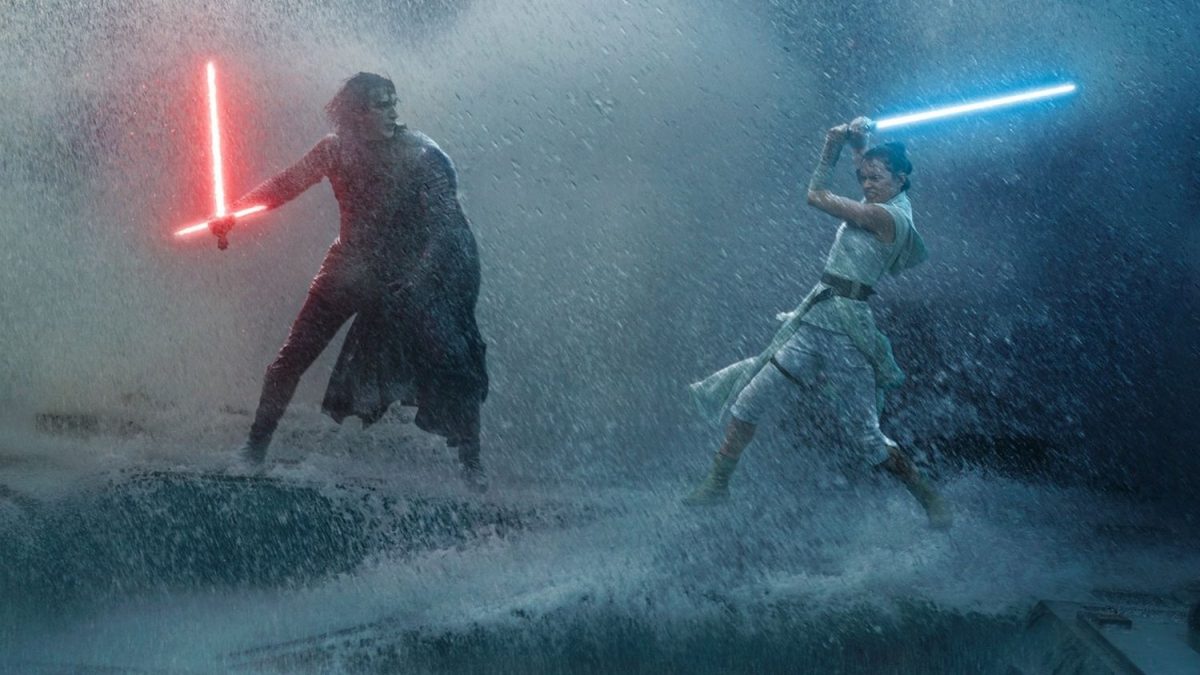 According to official sources, Singapore will start selling advanced tickets for Star Wars: The Rise of Skywalker tickets from 5 December 2019, 7PM exclusively at Shaw Theatres Lido for IMAX 3D screenings.
While the ticket sales time might seem saner for folks who are working, you'd definitely still want to take some time off for a chance to get hold of exclusive merch because Disney and Shaw are preparing a special Star Wars IMAX bundle which will only be available on 5 December 2019, while stocks last.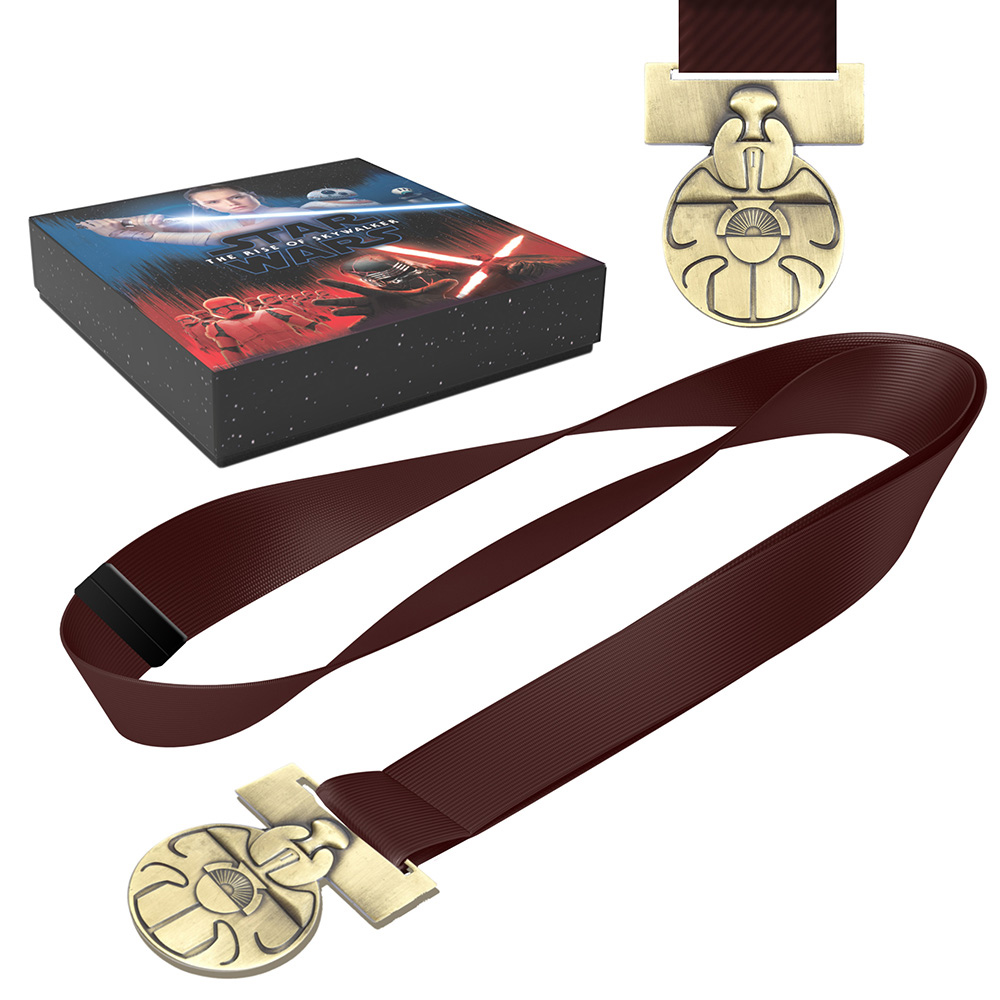 For S$55, Star Wars fans will get a pair of IMAX tickets for the film and walk away with an exclusive limited edition Medal of Bravery (awarded after the Battle of Yavin) replica, which can be worn while catching Star Wars: The Rise of Skywalker in its full glory.
So why bother queuing? Well, the Medal of Bravery is only available on Dec 5 from 7pm to midnight, while stocks last. And each person is only allowed up to 5 bundles/medals per transaction. And for the truly dedicated, Geek Culture understands that a special engraving service will be available on-site for ticket holders to carve out their name in Aurebesh, on the back of the medallion. For free. (There's a 12-letter limit per engraving)
And the Force needs to be strong here because this engraving service will only be limited to the first 80 (eighty) bundles.
While the item is not a Singapore exclusive, we understand that the Medal of Bravery is only available in Singapore, Thailand, Hong Kong and China.
---
For all other non-IMAX sessions, advanced ticket sales will start from 6 December 2019, 7PM islandwide. And no worries Padawan, as Disney has also prepared a set of goodies for you – a complete Star Wars Saga Commemorative Coin set that covers every movie in the primary trilogies! That's nine coins to collect!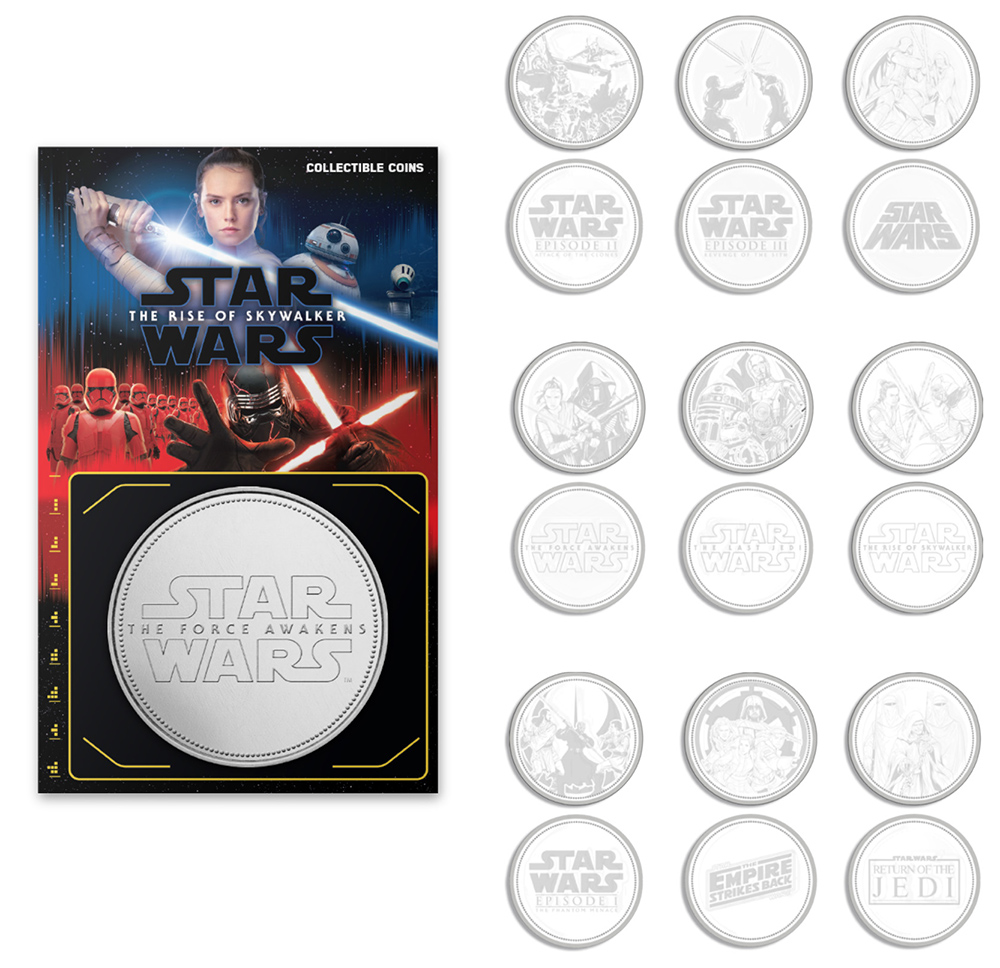 At selected cinemas, a Star Wars Commemorative Coin blind bag will be given out with every purchase of a Star Wars: The Rise of Skywalker ticket. Each coin represents an episode from Episode I – IX of the Star Wars saga.
Wait. Does that mean you have to buy nine tickets in the hopes that you don't get doubles? Unless you're the type who loves the blind bag experience, you can grab the complete set as well.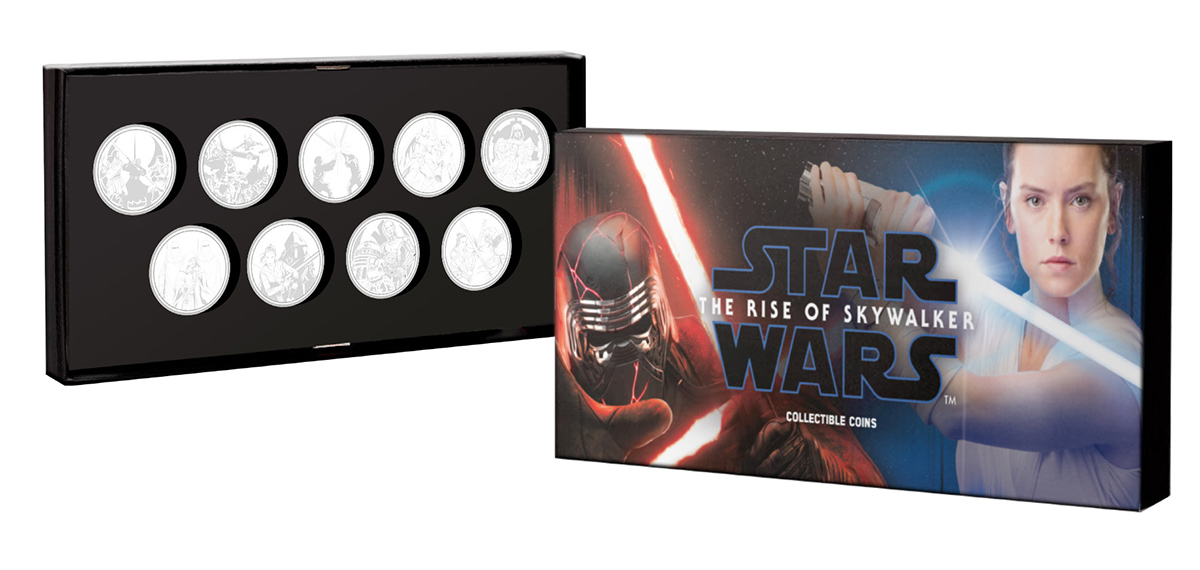 The full Commemorative Coin set is available as a bundle for just S$59, which includes a pair of standard 2D tickets.
Looking at the individual coins, the designers certainly had a hard time picking out the most iconic scene from each movie. Even Darth Maul got represented, though he seems to be cut in half.
The complete coin sets are available exclusively only in Singapore and the Philippines, while the blind bags are reserved for Singapore and Malaysia. It looks like Singapore is the best place if you want to grab all the promotional swag for Star Wars: The Rise of Skywalker!
Wait. Does this mean you have to buy 2 pairs of tickets if you want the Medal of Yavin AND the Commemorative Star Wars Coin set?
Search your feelings…..
---
There you have it!
Be sure to mark your calendar so you won't miss the date and may the Force be with you.
Also, do be sure to read our Star Wars guide to make sure you're all caught up on the franchise's lore before you catch the movie this December!
For full information on ticket purchase details and participating cinemas, do check out the official Star Wars Asia site for more information.