Lifestyle and performance footwear brand Skechers is no stranger to anime collaborations, having joined forces with some of smash hits over the years such as Sailor Moon, One-Punch Man, and One Piece. Come 20 July, the family will welcome a new Demon Slayer collection that brings four designs for men and women.
The first-time effort features sneakers inspired by main characters, Tanjiro Kamado, Nezuko Kamado, Zenitsu Agatsuma, and Inosuke Hashibira. Each one is set to boast character-specific motifs and emblems, and will take the form of either the Stamina V2 or Global Jogger models, both of which are some of the most popular picks from Skechers.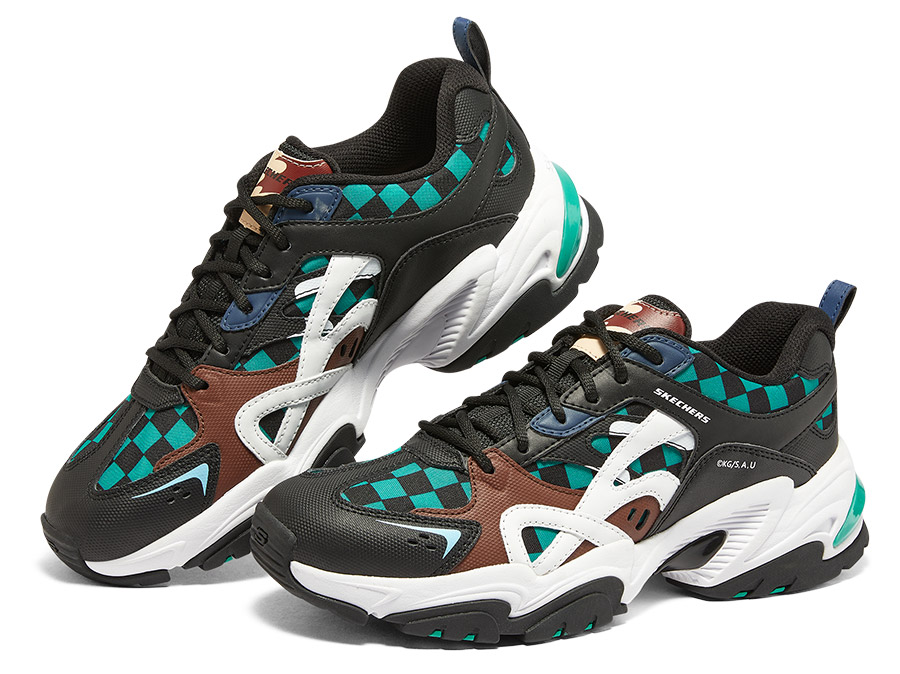 The Tanjiro iteration (Stamina V2) comes decked out in the black, brown, and white tones of his character design, with his family's iconic checkered haori pattern and his katana's hilt wrap accompanying a visual of the warding mask given to him before the final test in the series. This will be available in both the Men and Women cuts.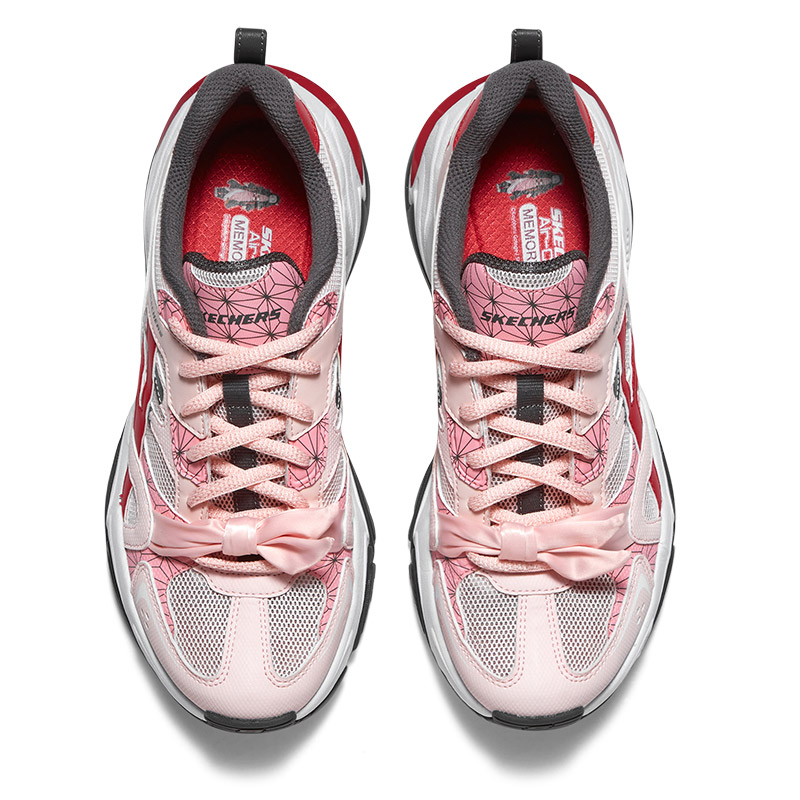 Meanwhile, Nezuko's version (Stamina V2) sports a nicely-blended pink-and-red aesthetic made up of her signature kimono pattern and pink bow, and is only available in Women sizing.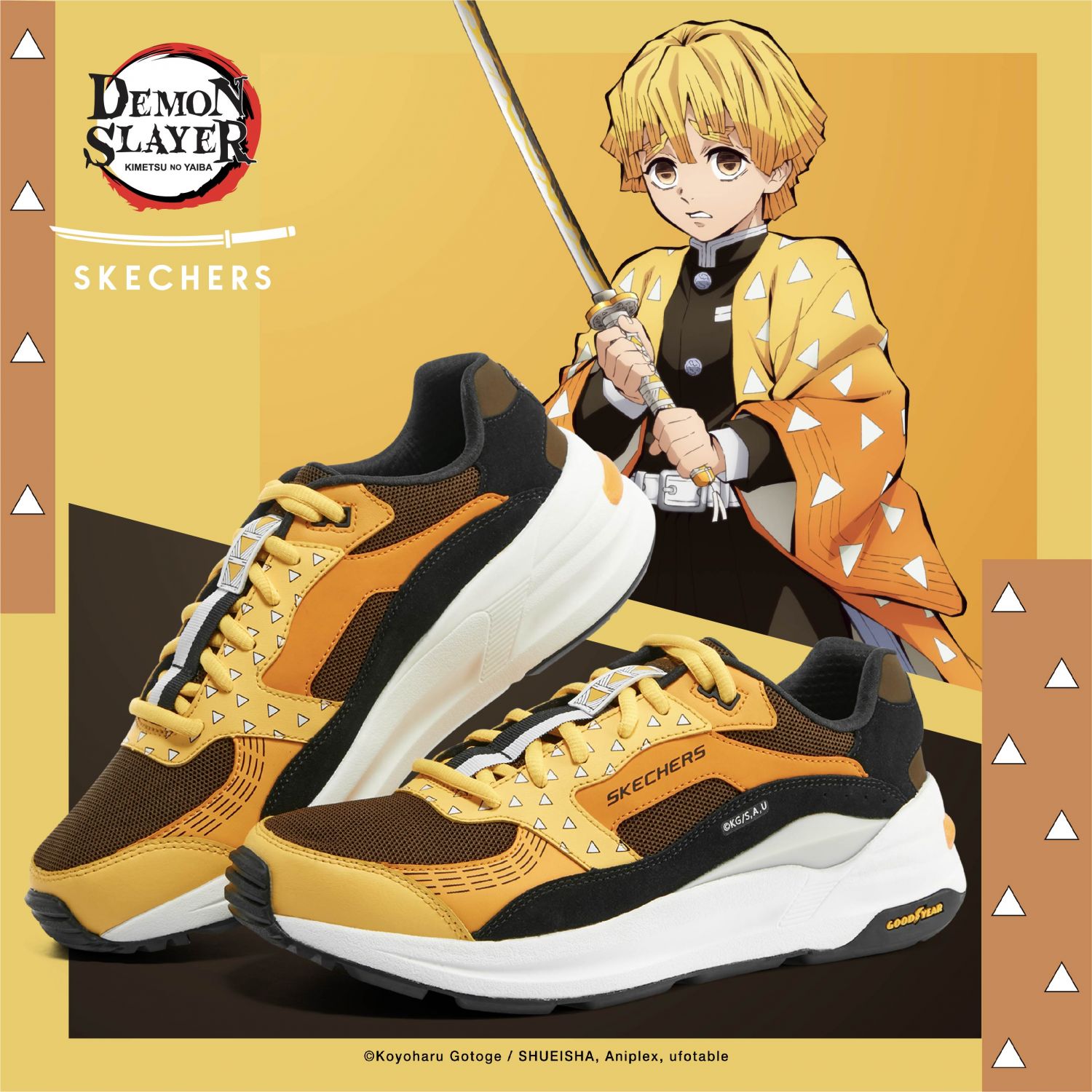 Bringing a splash of bold liveliness to the Global Jogger, the Zenitsu model includes his character's signature motif: a distinctive yellow cheqeuered haori. That's in contrast to Inosuke's design, which takes after his iconic boar head mask, appearing in streaks of blue and brown against a white backdrop. Both the Zenitsu and Inosuke iterations are available only in Men's cut.
Each pair of sneakers in the Skechers x Demon Slayer collection retails at S$159, and will also offer additional comfort benefits like air-cooled memory foam cushioning and a shock-absorbing midsole. While currently available on Lazada, it's slated to land on the official Skechers website, Shopee, and select stores from 20 July.
Demon Slayer: Kimetsu no Yaiba is a Japanese manga series written and illustrated by Koyoharu Gotouge. It follows teenage Tanjiro Kamado, who strives to become a demon slayer after his family was slaughtered and his younger sister, Nezuko, turned into a demon. The title shot to overwhelming popularity after being adapted into an anime in 2019, spawning a sequel film, Demon Slayer: Kimetsu no Yaiba – The Movie: Mugen Train, and two anime seasons. A third season covering the "Swordsmith Arc" has been announced, but there's no word on its release date just yet.