Skechers has brought back the popular Skechers X One Piece collection. This new range of sneakers includes five new colourways based on five members from the Straw Hat Pirates – Monkey D. Luffy, Roronoa Zoro, Franky, Vinsmoke Sanji, and Tony Tony Chopper.
These colourways will be appearing on three of Skechers' street sneakers series – the Monster series, Stamina V2 series, and D'Lites 4.0 series. There will be styles meant for both children and adult, so everyone can don a piece of One Piece regardless of their age.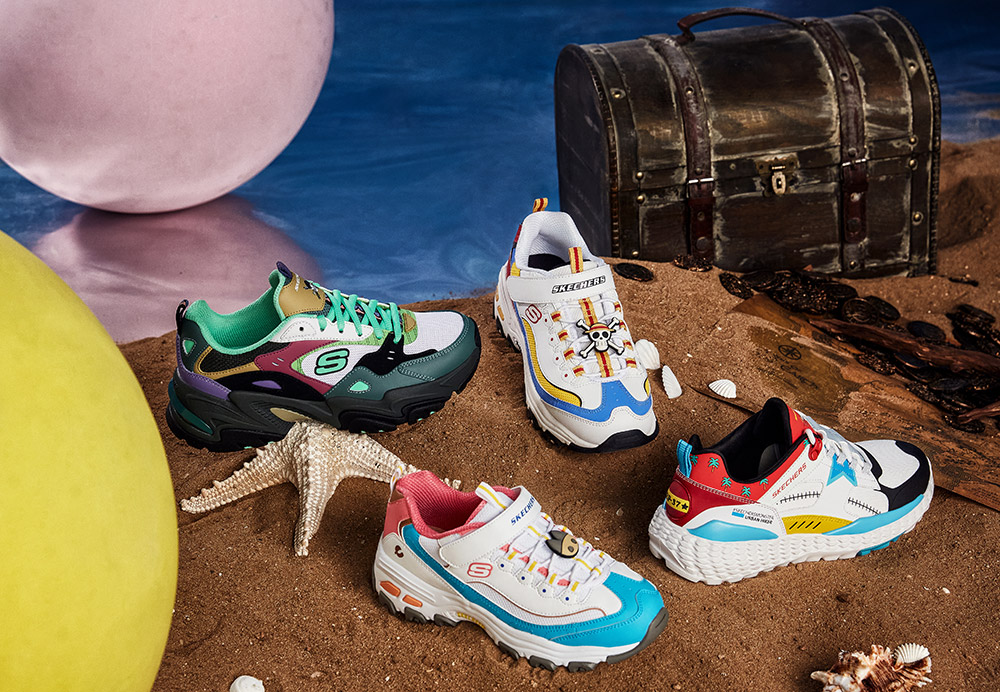 The designs, beyond just taking from the characters' colour palette, also tap into the characters' most iconic motifs. For example, Luffy's straw hat, and Zoro's green haramaki.
Not only that, the collection also includes slides, t-shirts, pullovers, hats, and pouches, which will be launching at a later date.
Currently, shoppers get to receive a free limited edition Skechers X One Piece collectible mask pouch and lanyard set with a minimum purchase of S$80 from the collection, either online or in-store. This gift set is limited to one per customer and will be available while stocks last.
This is your chance to walk in the Straw Hat Pirates' shoes!