Collectibles designer and maker Mighty Jaxx has grown bigger, after acquiring two Singapore companies — Kinetiquettes, a high-end statue collectibles company, and PLAYe, a direct-to-consumer platform selling consoles, games, collectibles and figurines.
The purchase of Kinetiquettes brings in a significant licensed intellectual property portfolio, which includes Capcom's Street Fighter and Monster Hunter; SNK's King of Fighters; Arc System Work's Guilty Gear; and anime titles Attack on Titan and My Hero Academia. Fans of these IPs can reasonably expect more quality collectibles from these brands to appear in the future, in both physical and digital forms.
PLAYe meanwhile will expand Mighty Jaxx's direct-to-consumer and business-to-business channels. It puts Mighty Jaxx products closer to consumers on shelves in PLAYe stores in Singapore, with Mighty Jaxx stating they are planning to establish more touchpoints across Southeast Asia.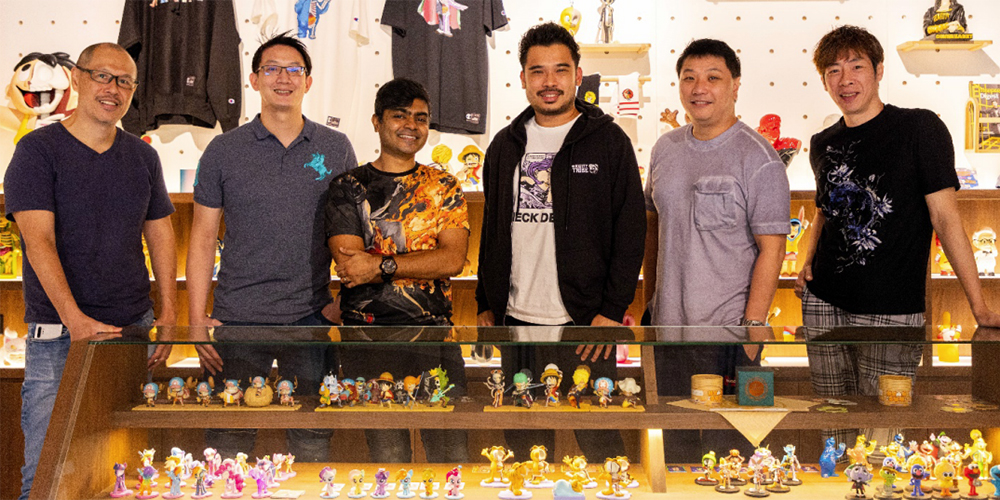 This acquisition comes after Mighty Jaxx's recent Series A+ funding of over US$20 million.
"The physical collectible has always been our core business and while that will not go away, the intention is to take what we have and amplify it both digitally and phygitally," Jackson Aw, Mighty Jaxx Founder and Chief Executive Officer said. "The acquisition of Kinetiquettes and PLAYe moves us closer to our creative vision of working towards connecting all our fandoms onto the MightyVerse."
Kinetiquettes and PLAYe will continue to operate independently while actively collaborating under Mighty Jaxx's management. Mighty Jaxx has plans to acquire more companies globally, should synergistic opportunities arise.