In this day and age of gaming, the demands for graphical and processing performance have increased exponentially, with the release of technical marvels such as Activision's Call of Duty Black Ops 4, The Witcher 3: Wild Hunt by CD Projekt Red, Square Enix's Shadow of the Tomb Raider, and, most recently, EA's Anthem, all of which absolutely demand a mid-to-high-end gaming PC to be able to function at the bare minimum.
As such, the hashtag #PCMasterRace was borne out of both mockery and pride, with PC owners – especially competitive gamers – shelling nigh-extravagant amounts to build a PC that can run these games on a consistent 60fps, with little to no lag time.
And here comes someone trying to cash in, but with old parts?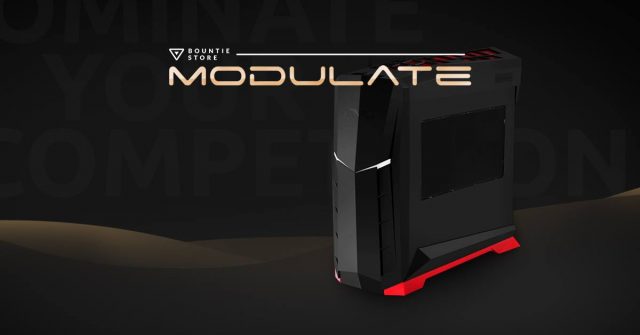 Enter the Modulate PC – a budget DIY PC by Singapore company Bountie Gaming. Or so they say, because while the prices they offer for each component on their new PC are relatively cheap compared to standard retail prices, and are convenient for the fact that they help you build it so you can play right out of the box, it may be more worthwhile for you to consider some of the parts yourself, because Bountie's prices are actually not the cheapest, as far as prices go.
Let's take a look at what they currently offer on the Modulate PC's product page: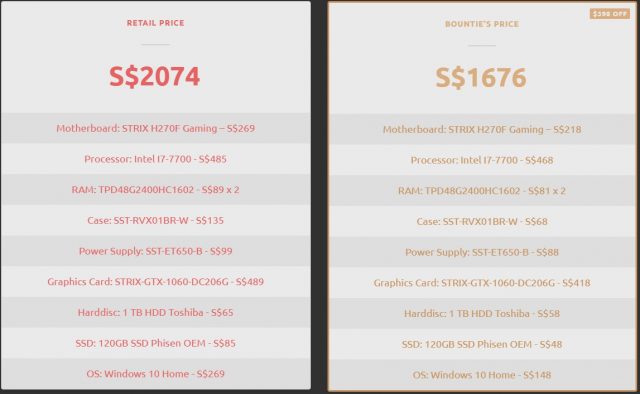 On their store page, the options presented to you are just the ones listed in the image above, no alternatives to each component (besides not including it in the package in the first place).
Bountie's initial sale price for the Modulate PC is understandably cheaper than most DIY PC prices, going at S$1676. Make no mistake – you can definitely purchase this and go home with a relatively decent DIY gaming desktop at a good price. The thing is, most of the parts here are nearly two years of age on the market, meaning there are updated versions of most of these components at similar – or even cheaper – prices.
For reference sake, let's check out what online PC store Fuwell carries. They have a relatively updated price list and are neutral ground when it comes to PC building in Singapore. With a price list obtained on 5 March 2019, let's compare what they offer to what Bountie does for the Modulate.
| | | |
| --- | --- | --- |
| | Bountie Modulate PC | DIY from Fuwell |
| Motherboard + Processor | ASUS ROG Strix H270F Gaming + Intel i7-7700 – S$686 | ASUS ROG Strix H370-F Gaming + Intel i9-9600 – S$624 |
| RAM | Team Elite Plus 8GB 288-Pin DDR4 SDRAM DDR4 2400 MHz x 2 – S$162 | Corsair Vengance LPX 16GB 3200 MHz (AMD Ryzen) – S$196 |
| Case | SilverStone Raven Series SST-RVX01BR-W – S$68 | Corsair Carbide Spec-05 ATX – S$69 |
| Power Supply | SilverStone Raven SST-ET650-B 650W – S$88 | Corsair VS Series 650W 80+ – S$85 |
| Graphics Card | ASUS ROG Strix GTX1060 6GB GDDR5 – S$418 | ASUS ROG Strix GTX1060 6GB GDDR5 – S$365 |
| HDD | 1 TB HDD Toshiba – S$58 | 1 TB Seagate Barracuda Compute – S$58 |
| SSD | 120GB SSD Phisen OEM – S$48 | 240GB Kingston A400 – S$68 |
| OS | Windows 10 Home – S$148 | Windows 10 Home – S$140 |
| Total | S$1,676 | S$1,605 |
Using a selection of parts from Fuwell's extensive catalogue, we've "built" a PC with newer and more up-to-date components, for a slightly lower price.
With an accumulated S$71 to spare, you get pretty much an upgrade across almost all aspects of your PC if you choose to DIY it. Like we mentioned earlier, some of the parts on the Bountie Modulate PC are either outdated or there are more competitive prices out there.
For example, the Intel i7 processor on the Modulate PC is two generations old, and can easily be replaced by an i9 one, for roughly the same price. Fuwell's motherboard + processor bundle cheapens things by a hefty sum, and we found that their bundle of S$624 (a S$68 difference) consisting of an improved Asus ROG Strix H370-F Gaming motherboard paired with a more recent Intel 9th-generation 9600k processor packs a much bigger punch than what Bountie's PC has to offer.
This reduced cost actually allows you to compensate a little more on other aspects, such as doubling up on more RAM and SSD for your memory and storage needs. As with what we did above, we managed to "slot" in a 16GB RAM instead of two 8GB ones. Sure, the price is roughly S$30 more than the one listed on Bountie, but it's merely making up for the S$68 surplus we made from the motherboard and processor bundle above. Likewise, we've thrown in another S$20 to get double the amount on our SSD.
Another game-changer here is the price on the graphics card. The price listed on the GTX1060 for the Modulate PC is S$418. We did a little digging and found the exact same model for S$365. That's roughly S$50 cheaper! We could've gone over the moon here and gotten a more powerful GPU, but we felt that it's much better to show you there's always a cheaper option should you know where to source for your parts. And remember, this is a graphics card which was released in mid-2016 which is close to three years ago! Granted we're also missing a key component of assembly costs but these will usually be included in the overall price if you're getting the parts in one place.
We're not quite sure what's the deal with the Modulate PC overall and with any purchase – buyer beware. Considering the company deals in cryptocurrencies, there's a good amount of due diligence needed to protect one's investment and we've seen that this aspect of the company might have fallen short with Modulate.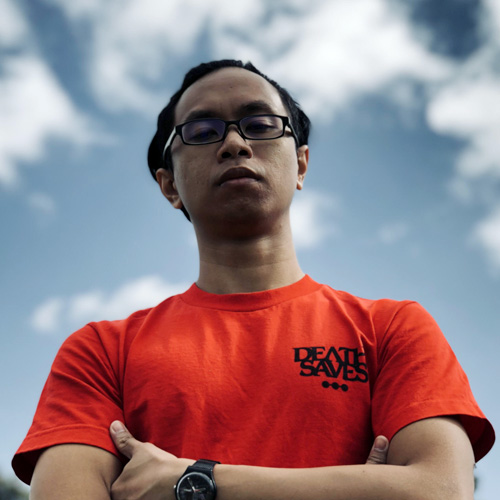 Marion has a serious RPG addiction. Sometimes it bleeds into real life; he forgets to sleep because he thinks he has a Witcher's body clock. Forgive him in advance if he suddenly blurts out terms such as "Mind Flayer" and "Magic Missile", because never once does he stop thinking about his next Dungeons & Dragons game.
---

Drop a Facebook comment below!