The Singapore Toy, Game and Comic Convention (STGCC) has become one of those events that all geeks in Singapore and region have to mark down in their calendars yearly.
The 2015 edition of STGCC builds on its past successes with fans lining up before the doors early just to get hold of con exclusives and then check out what's left on the floor.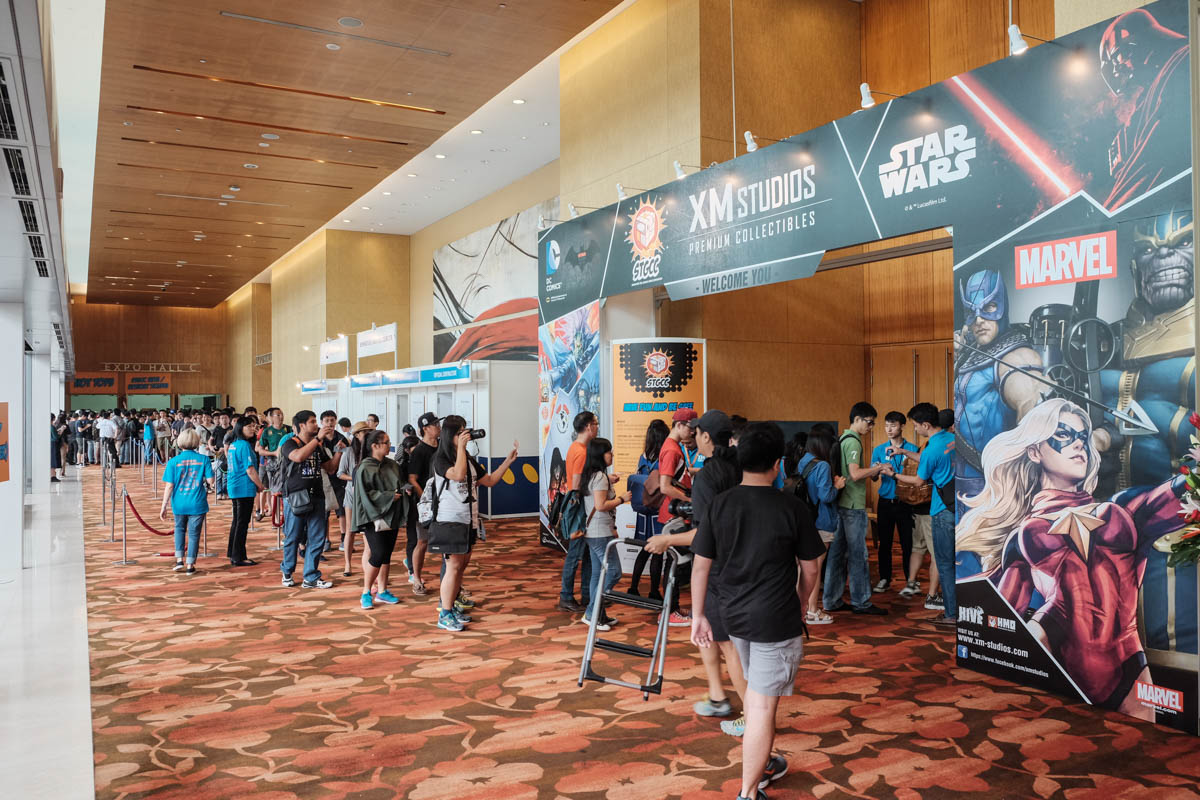 If there's one thing that struck me, is that one should even underestimate a fan's purchasing power and his patience to land his hands on the latest merch.
Enter XM Studios
These folks have absolutely killed it in the display figure market. At STGCC 2015, the queue to get hold and pre-order (not even purchase) the latest models, stretched far and lasted all the way to the moment I left.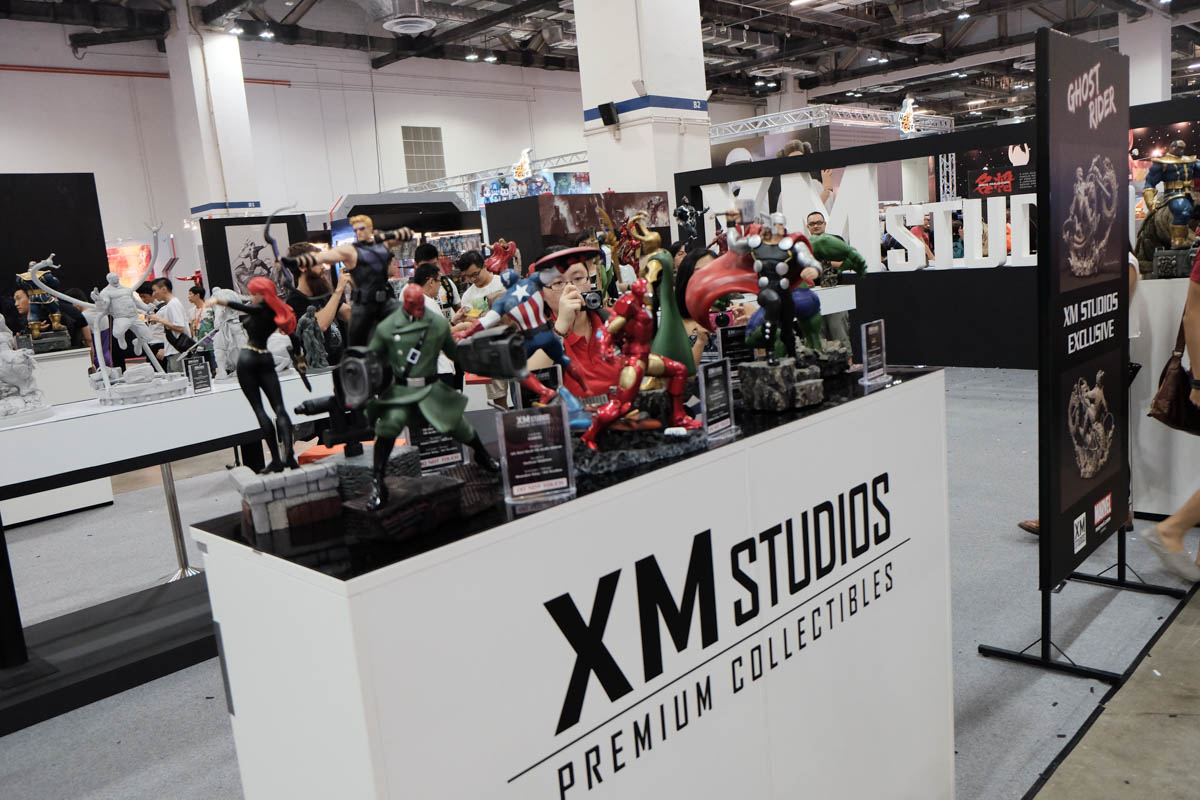 As I had mentioned earlier, one should not underestimate the purchasing power that fellow geeks in the region have. It certainly helps to have one of the best looking sculpts out there in the market right now.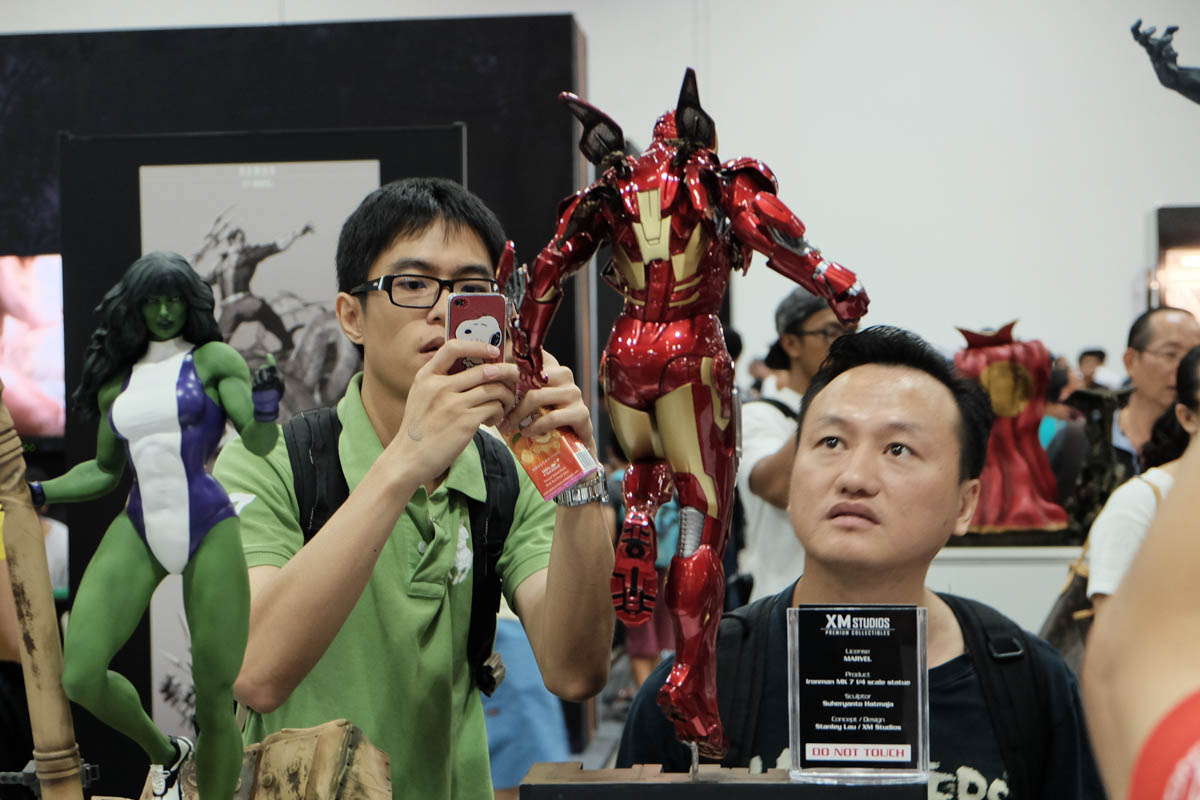 Not contented on focusing purely on Marvel, at STGCC 2015, XM Studios showed off their upcoming works with collaborations with DC Comics to produce a Japanese-inspired Batman line. In addition, XM gave Star Wars fans a peek at their latest Anakin and Darth Vader models as well. There was no focus on the latest Episode VII characters as we all know the real money is in the legacy movies.
If you're a particularly well funded geek, this is something that you'd want in your living room –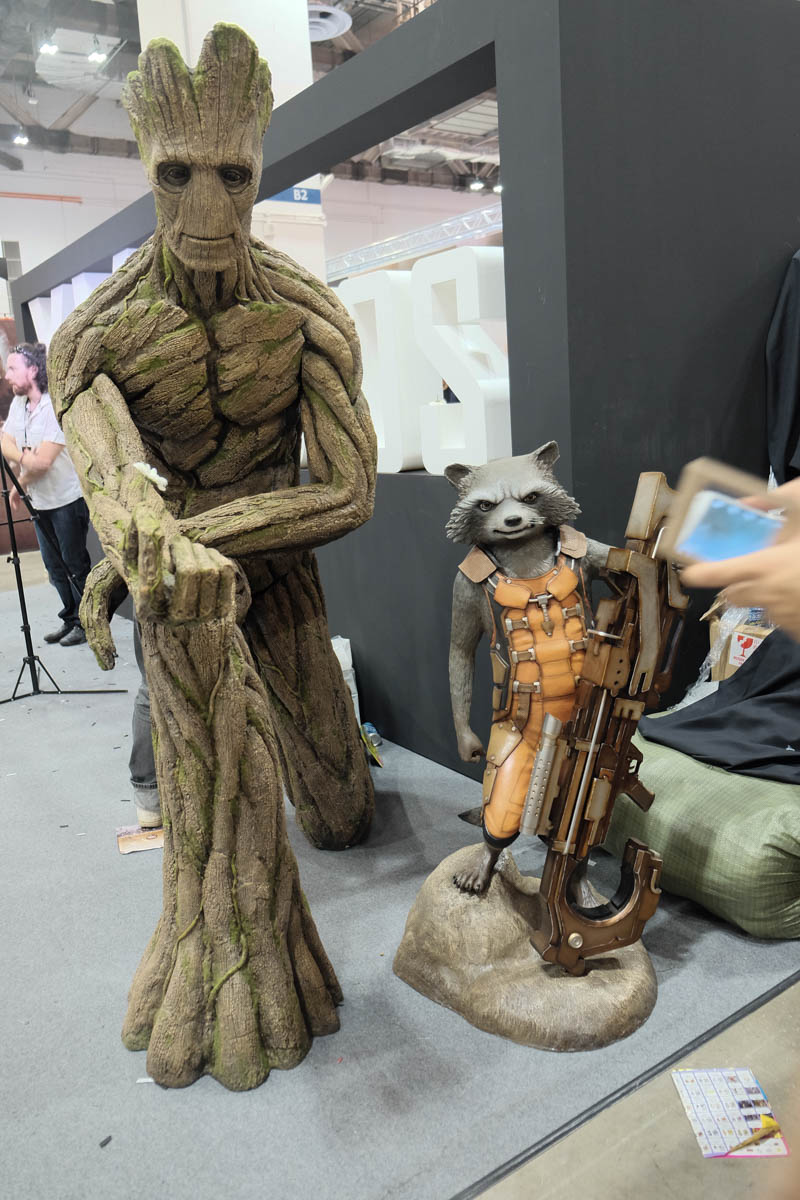 Star Wars is still King
While there might be an obvious bias on my part, the sheer amount of Star Wars toys that you will be able to see on the STGCC 2015 is mindbogglingly excessive. The best of the lot is a model of the Millennium Falcon's interior –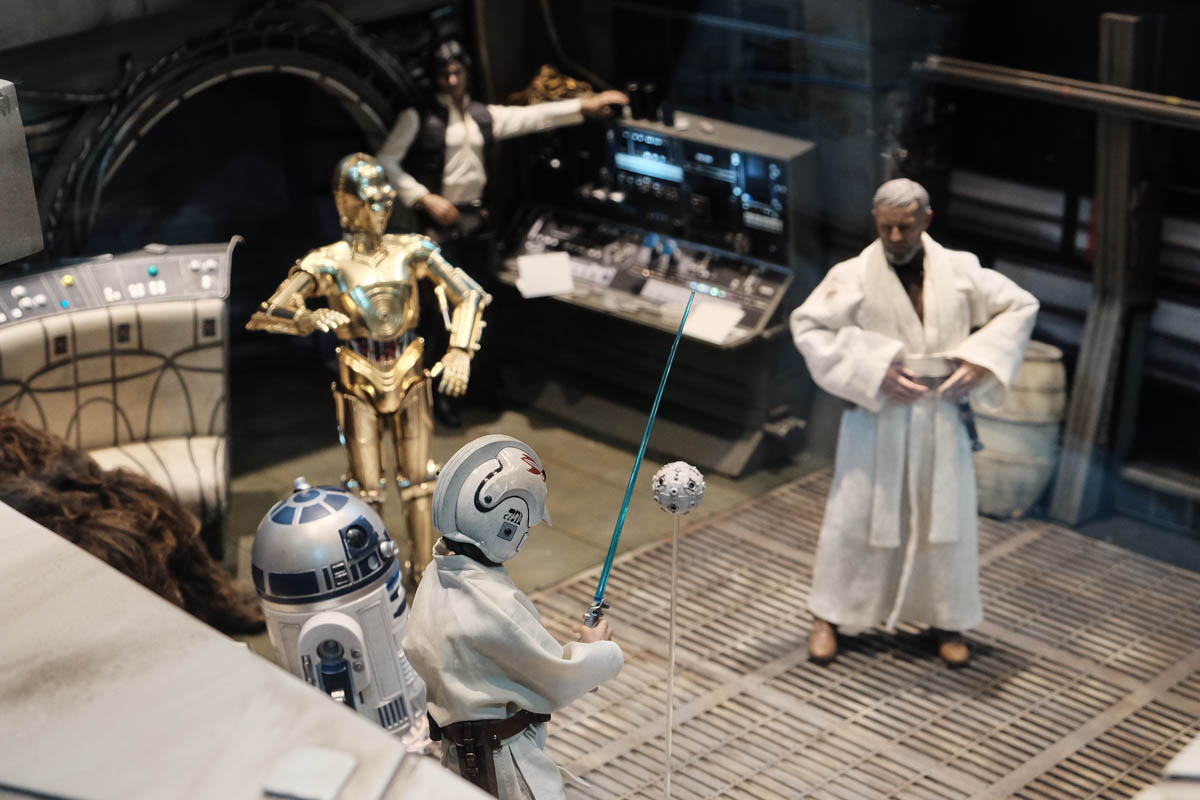 Once you've collected sufficient figures, it seems only right that dioramas have to be created to properly display your toys. Just placing them on the shelf simply does not cut it anymore.
Certainly not to be outdone, I feel that the next best Star Wars showing at STGCC has to be from Beast Kingdom –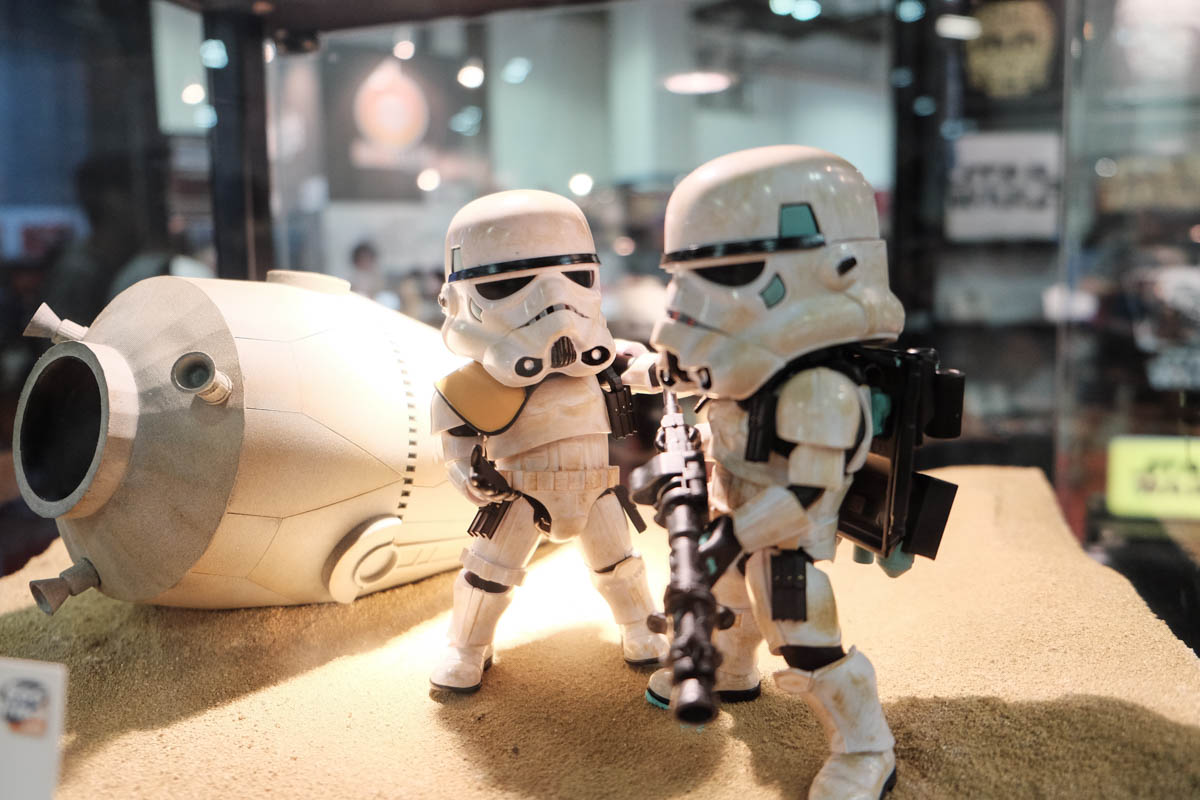 These are certainly the toys that we have been looking for.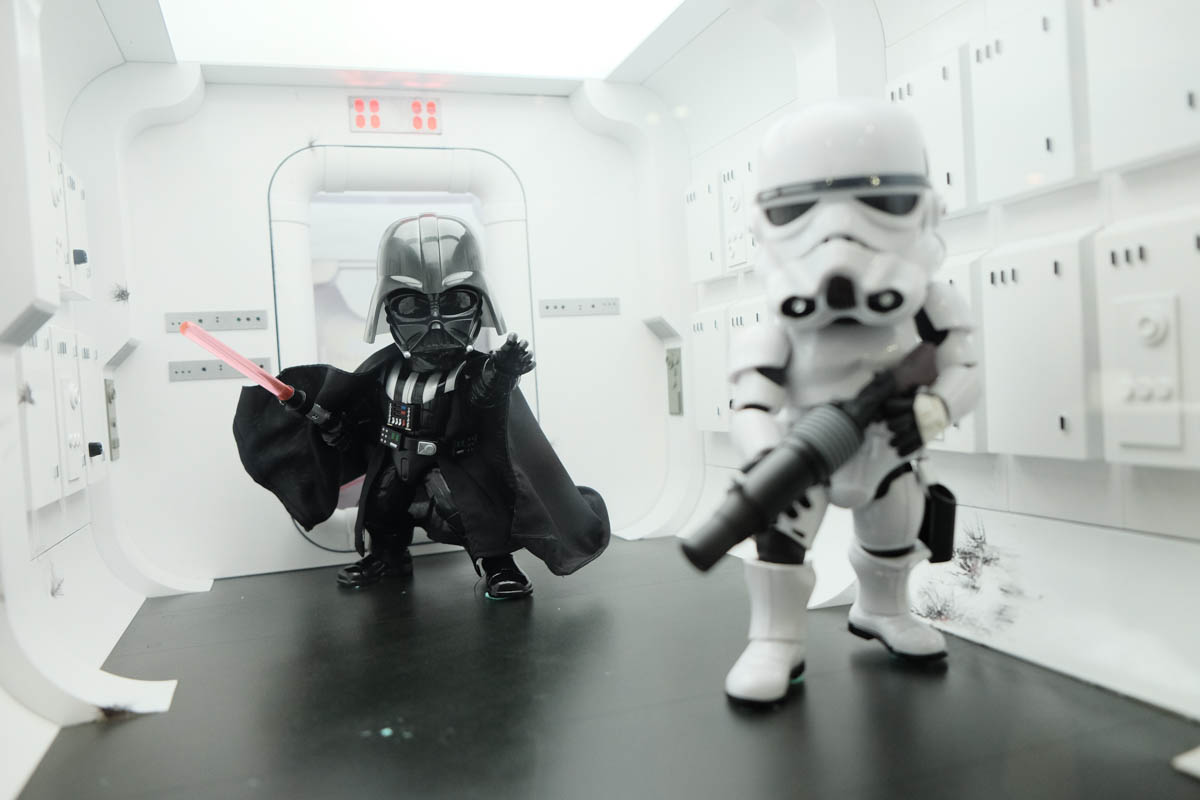 It didn't appear to me that Beast Kingdom's toys were pose-able but it certainly did not deter a huge wave of fans queuing up to get their hands on Darth Vader, who seemed to be the biggest highlight of the range.
Hot Toys
Not to be outdone by Star Wars, the highlight of the venue had to be a life-sized Hulkbuster fight which drew plenty of selfies.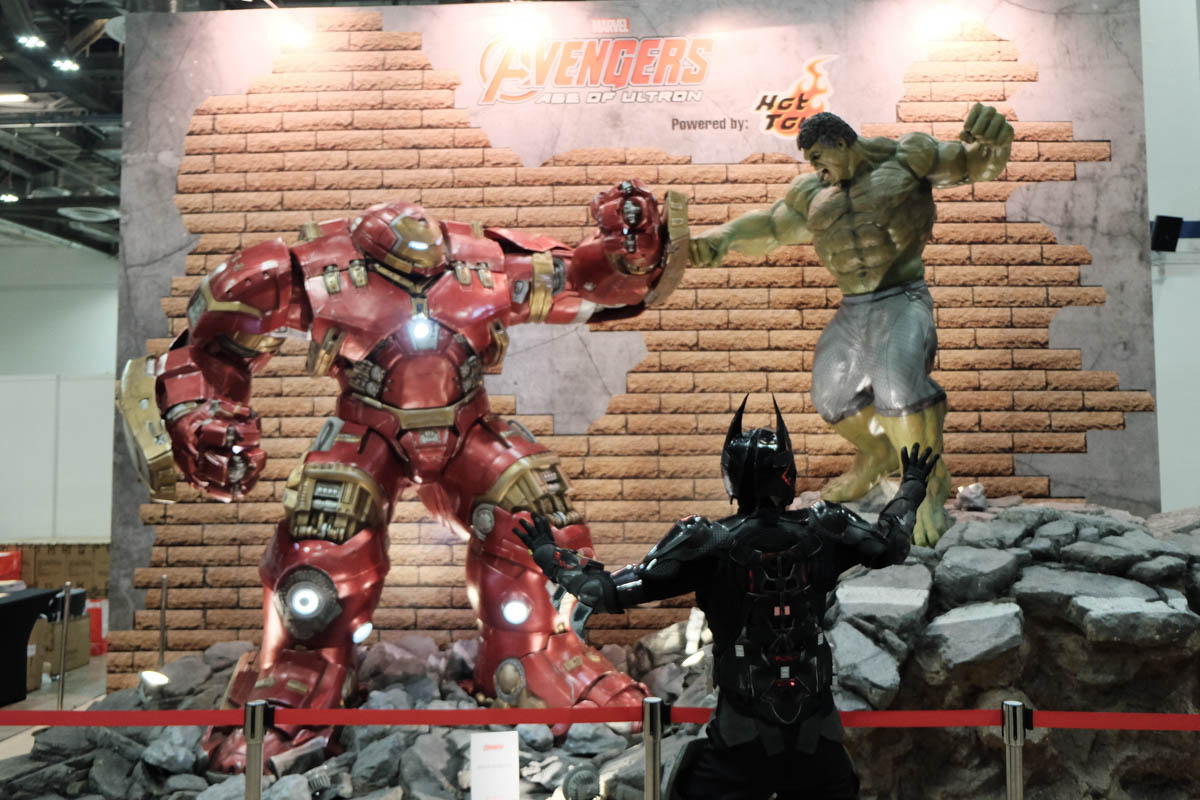 I am pretty certain that no camera phone lens could handle the awesomeness (and width) of this scene.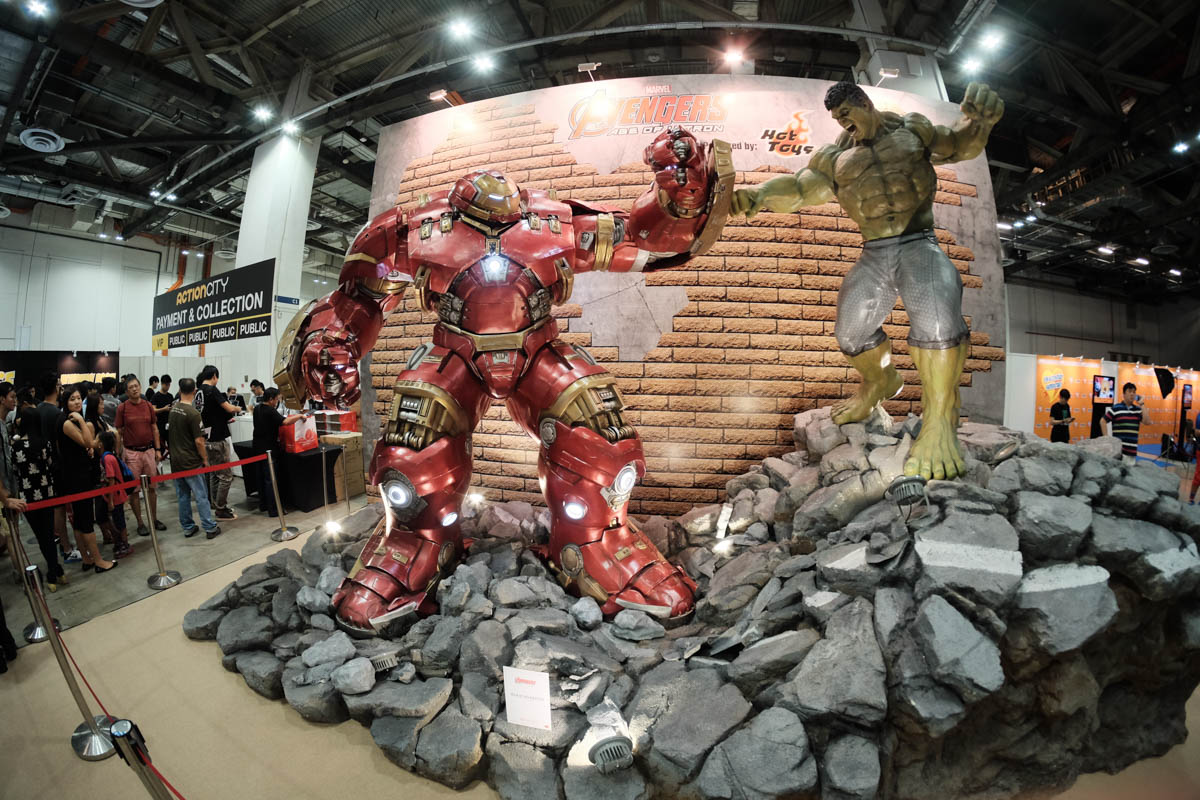 Always better for you to come early to STGCC to grab a shot with the key marquee exhibit else the crowds will turn into this late in the day –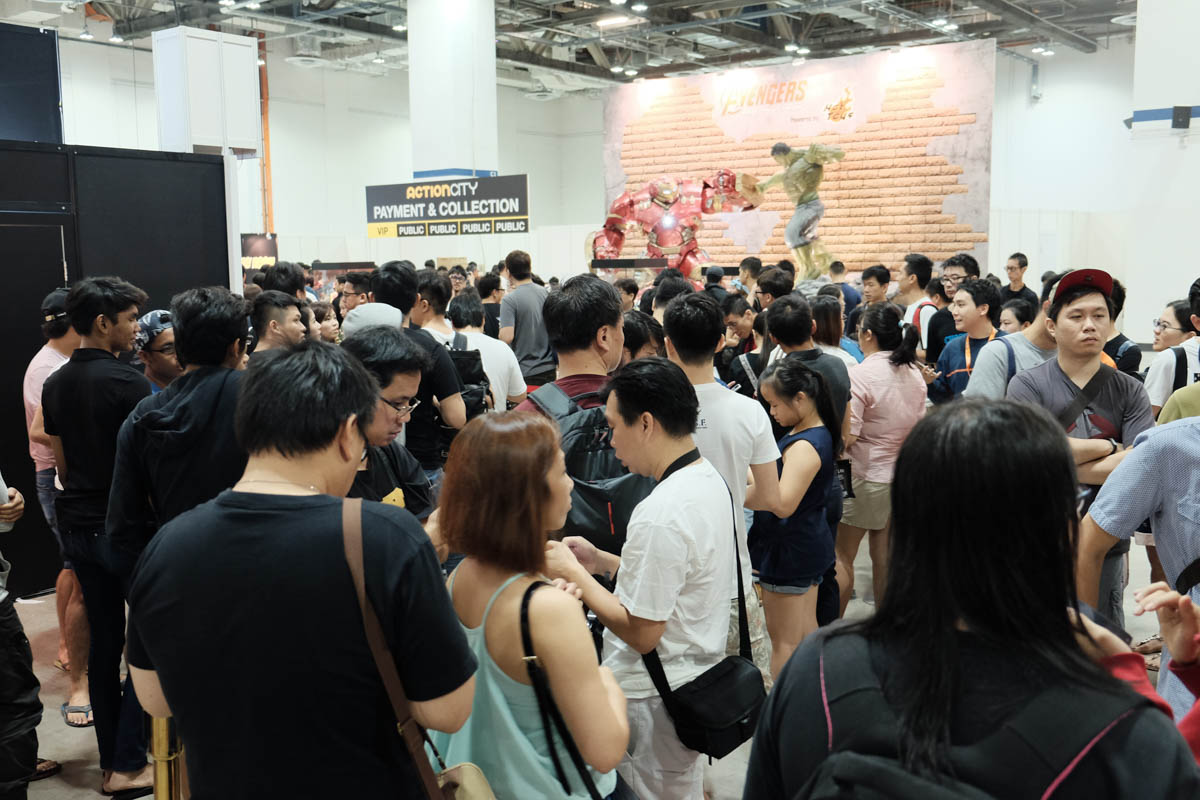 Certainly not cool.
Hot Toys expands their focus from Iron Man and the Avengers to possibly Disney's next biggest IP – Inside Out.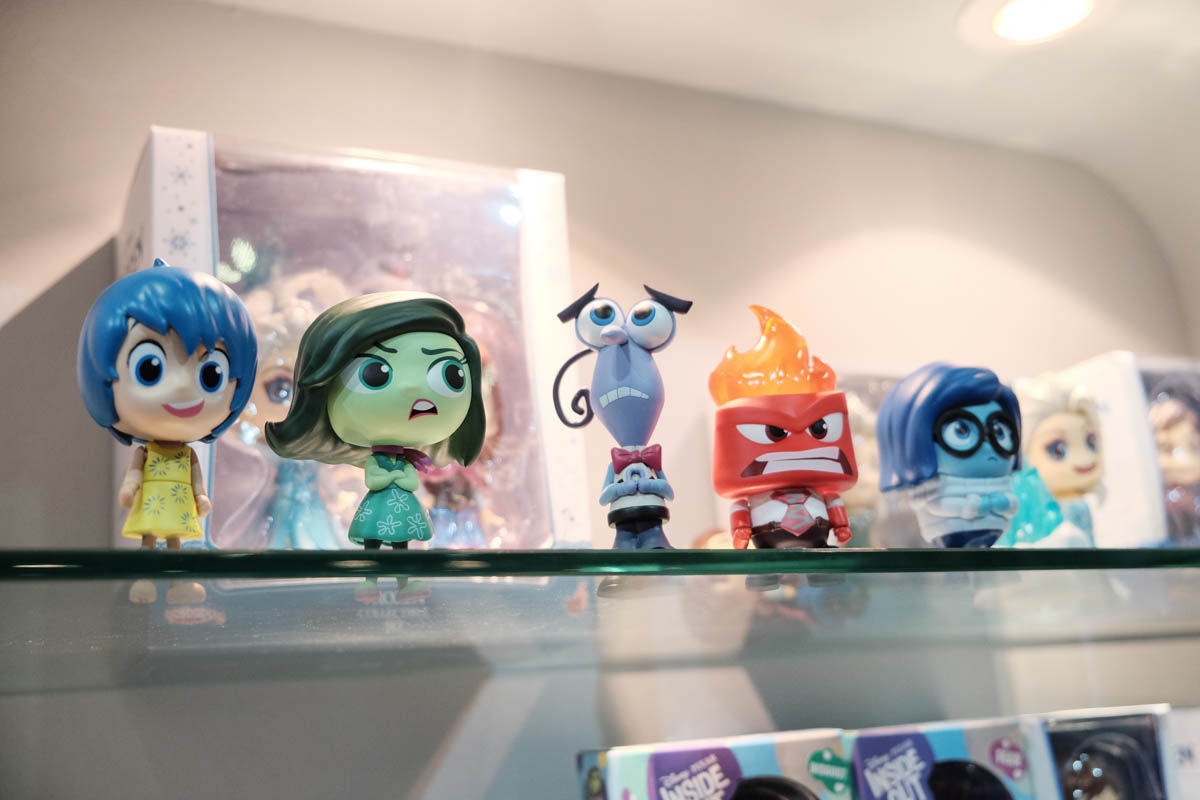 These figs are looking to be a close rival to the ever popular Funko Pops that also enjoyed immense queues at STGCC 2015.
However, Hot Toy's bread and butter range is still the best of the lot.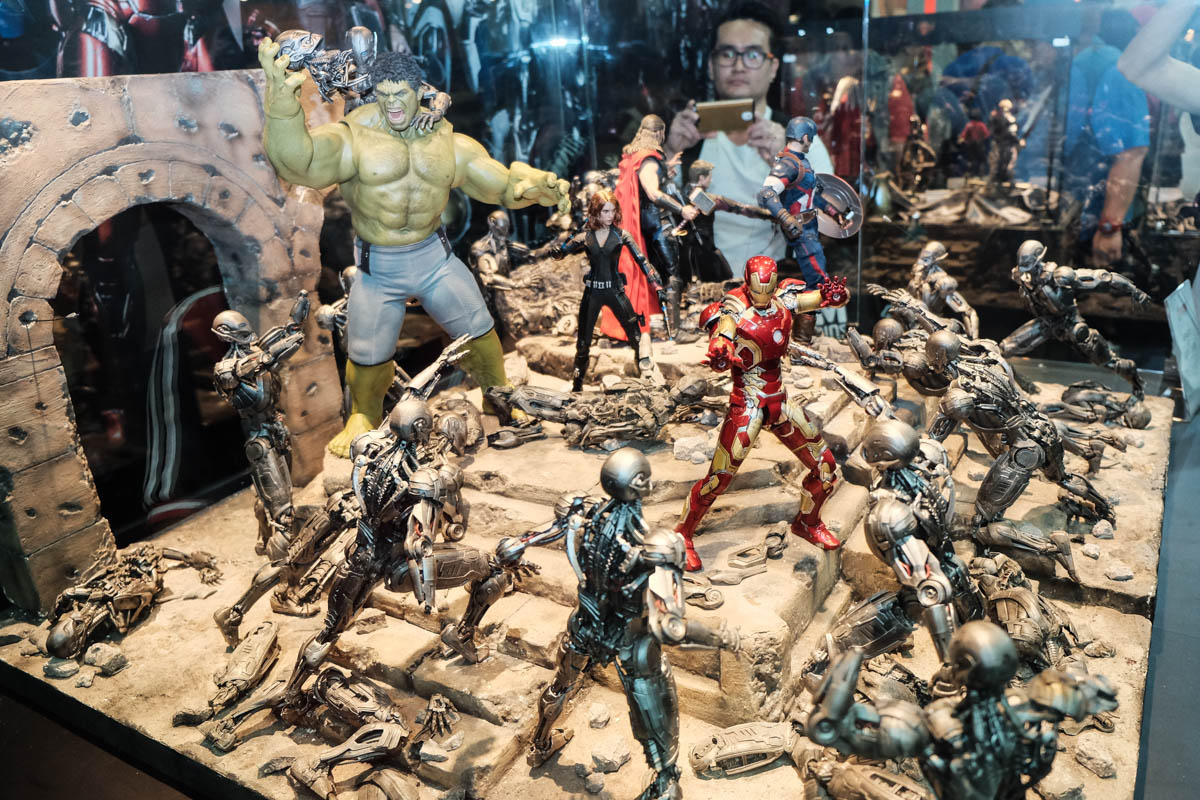 This would look great in your living room, as would the largest TIE Fighter that would cost a small hole in the wallet –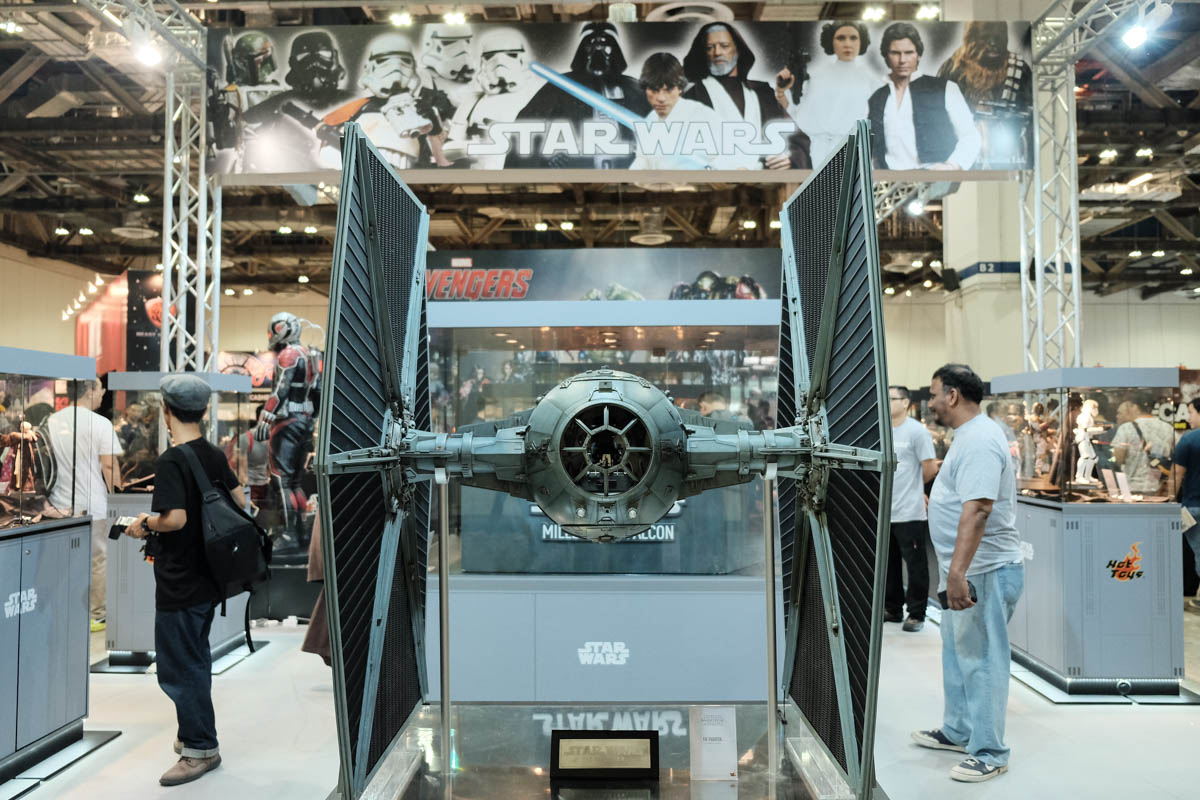 This picture does not do the TIE Fighter any justice in terms of size and awesomeness. Buy it, no regrets.
DeLorean Time Machine
We finally obtained a chance to witness the DeLorean Time Machine in action and if you're a Back to the Future fan, this is a must buy.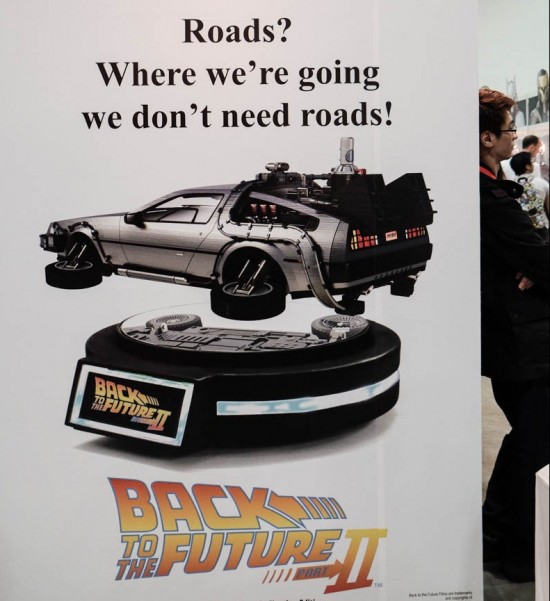 Not much convincing needed, we're sold!
It might appear that STGCC 2015 is becoming increasingly toy centric, and it does appear that way. A good part of the convention space is, by my estimate, 2/3 retailers hawking their wares. It has been 2 years since Marvel made an appearance at STGCC and perhaps next year might be a good time for them make a re-appearance. There has to be more to a franchise than just merchandise sales right?
We certainly do not wish for STGCC to go the way of the pseudo "tech" shows that Singapore holds every quarter.
Nonetheless, STGCC 2015 still remains an awesome experience that everyone (not just geeks) should spend some time walking around and checking out booths. Can't wait for next year!
Gerald currently straddles between his love of video games and board gaming. There's nothing that interests him more than trying out the newest and fanciest gadget in town as well. He dreams of publishing a board game sometime in the future!
---

Drop a Facebook comment below!