[UPDATE ON 19 March 2020] In view of the current COVID-19 situation, the Singapore Brickfest 2020 has been postponed to 2021. Here is the official statement from the organiser:
The COVID-19 situation has evolved into a global pandemic. We have seen Singapore's government stepping up on social distancing measures and advising ticketed events with more than 250 participation to be cancelled or postponed. On top of local travel restrictions and 14 days quarantine measures to limit the spread of the virus, we have many participating countries that rolled out even stricter measures.

While the show could still go on even under such harsh circumstances, as organisers we cannot in clear conscience continue on June 6 & 7 with the situation as serious as it is. With over 8 participating nations, more than 100 tables of exhibitors and over 2700sqm of exhibition space, the crowd size expected would not make this a safe and comfortable event with COVID-19. The important interaction between builders and the crowd would not be as dynamic, losing full interactive potential for MOC exhibitors.

While we regret that Singapore Brickfest 2020 will be postponed to 2021, we are also delighted to announce that the same sponsors and all our 50 volunteers have reaffirmed their commitment to 2021 already. The show must go on! Only the dates changed!
[END UPDATE]
A new kid's in town, and by 'kid' we mean a new LEGO event as Singapore Brickfest 2020, Asia's newest LEGO fan convention will be happening from 6 – 7 June 2020 at Our Tampines Hub and everyone's invited.
According to the event's organisers, attendees can look forward to a huge display of LEGO "My Own Creations" (MOC) built by local and international LEGO builders from over 8 participating countries including Australia, Hong Kong, Malaysia, Thailand, Vietnam, Brunei, Japan, Philippines and of course, Singapore.
Some of the exhibits on display will include unique LEGO sculptures and dioramas based on Star Wars and Disney.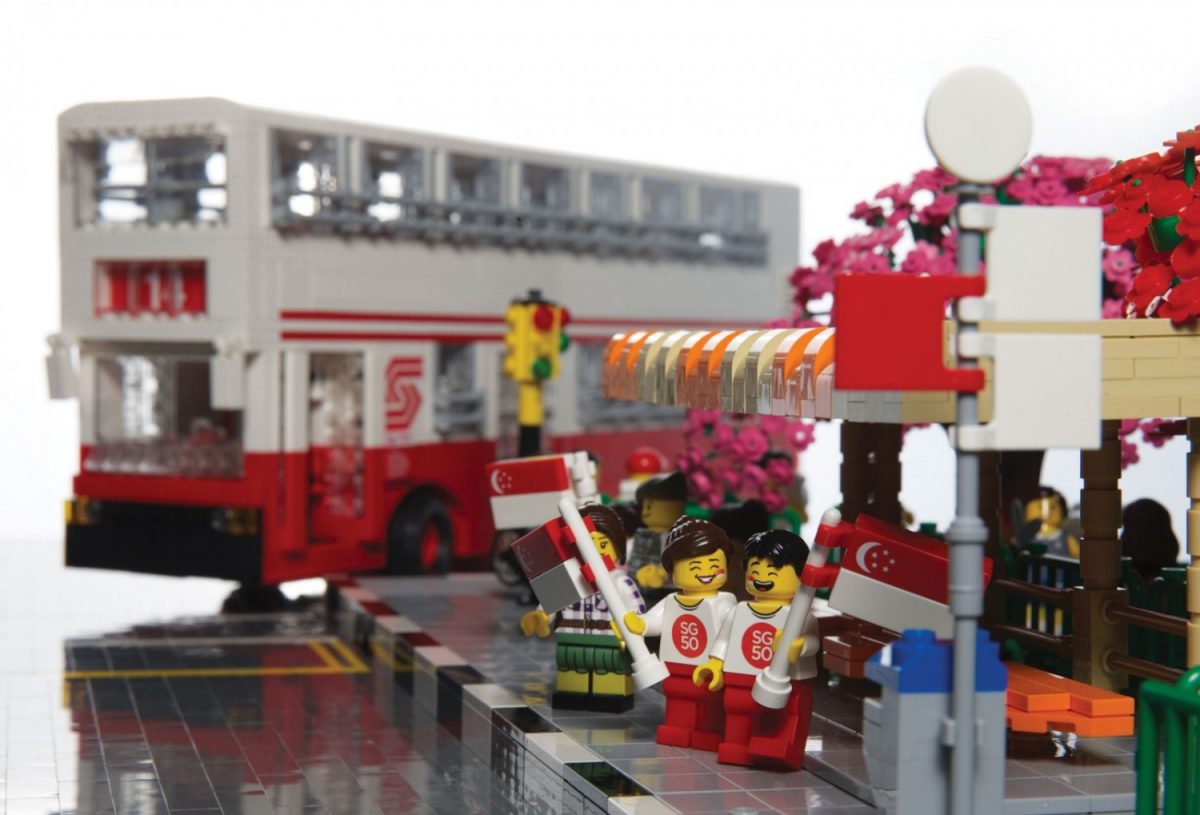 Aside from the exhibits, attendees can also take part in LEGO workshops, experience zones and free play areas. Regardless of whether you are an adult LEGO fan or bringing your family with you, there's something fun in Singapore Brickfest for everyone to take part in.
Prior to the event happening in June, Singapore Brickfest will be having a Preshow from 14 – 22 March 2020, at Our Tampines Hub as well.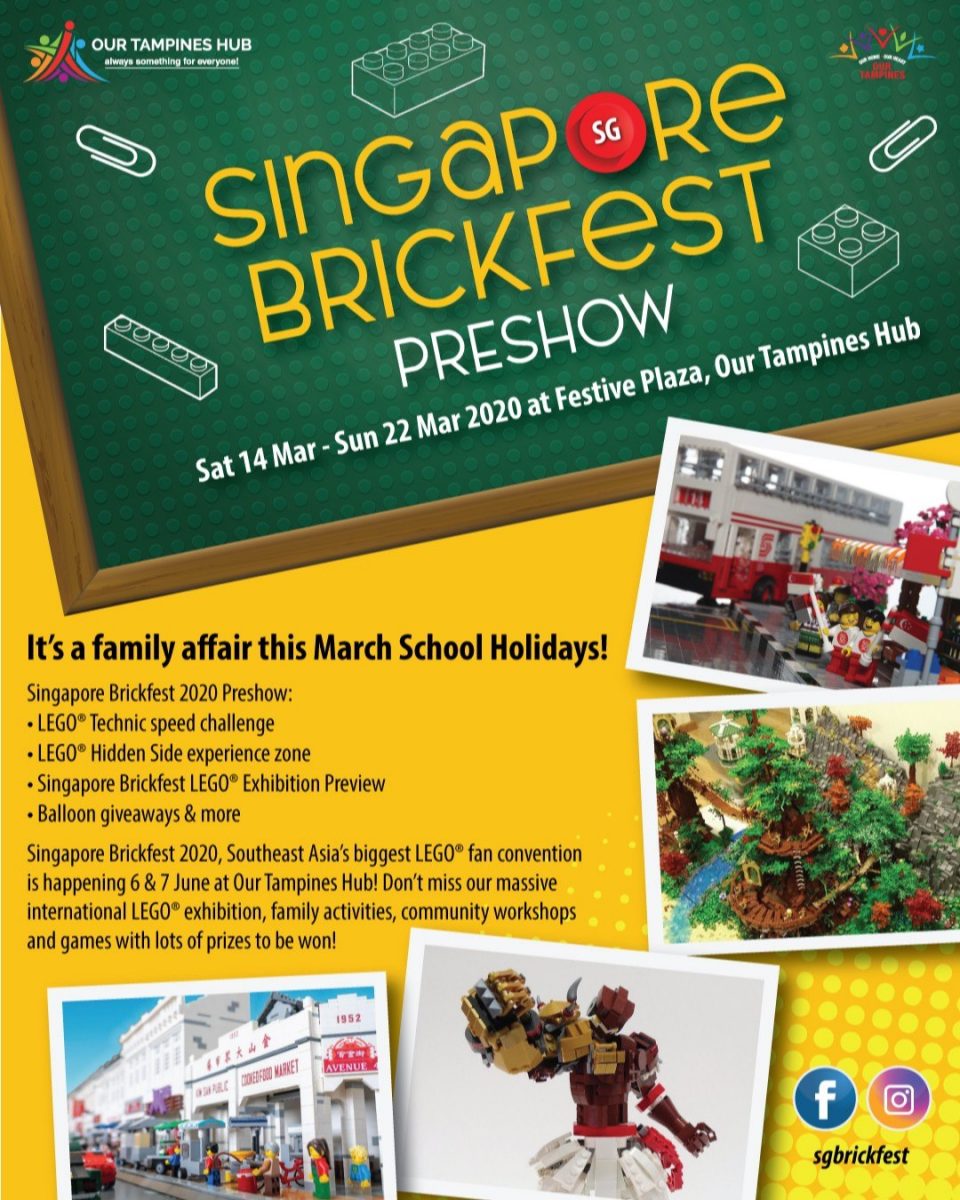 Some activities LEGO fans can look forward to at the Preshow includes sneak peeks at some of the MOC exhibits that will be on display at the actual event, a LEGO Technic Speed Challenge, and a LEGO experience zone.
More information and updates on Singapore Brickfest can be found on their official Facebook page.
Aside from Singapore Brickfest, LEGO fans can also look forward to attending Enblock 2020, happening in April 2020.
---

Drop a Facebook comment below!