Civilization fans now have more options for Sid Meier's Civilization VI (Civ VI), as Aspyr Media and Firaxis Games (under 2K) have developed the game for Nintendo Switch. This is the first time Civ VI is released on a gaming console and definitely beats playing on your iPhone.
The classic strategy game created by Sid Meier back in 1991 is still going strong. Civ VI, the latest instalment, has sold over 47 million units globally and clinched The Game Awards' Best Strategy Game as well as DICE Awards' Best Strategy Game upon its release in 2016.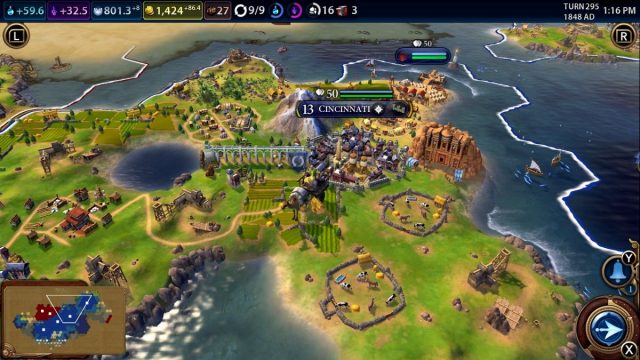 Civ VI for Nintendo Switch includes the most recent game updates and improvements and also allows as many as 4 players to play together via a local wireless LAN. It also contains 4 content packs, giving you more civilizations, leaders and scenarios, and are as follows:
Vikings Scenario Pack;
Poland Civilization & Scenario Pack;
Australia Civilization & Scenario Pack;
Persia and Macedon Civilization & Scenario Pack.
If you're unfamiliar with Civ VI, 2K has put together a 3-part series to give you an overview of the game:
Based on the videos, Civ VI seems easy enough but experienced players know how complex and challenging the game can be. If anything, Civ VI has infinite replay value so it's definitely a worthwhile investment as far as games go. Hopefully, Aspyr Media and Firaxis Games would also release the expansion, Civilization VI: Rise and Fall for the Switch soon.
For those who don't own the Switch, Civ VI is also available on Windows, iPhone, iPad, Mac and Linux.
---

Drop a Facebook comment below!