If your weekend's still empty and you're a fan of OPPO — or if you're in want of a phone and a good deal — then head down to Suntec City Mall because OPPO's unveiling their first 3.0 flagship store outside of China, and they've promised a volley of activities and promotions to kick-off their opening weekend.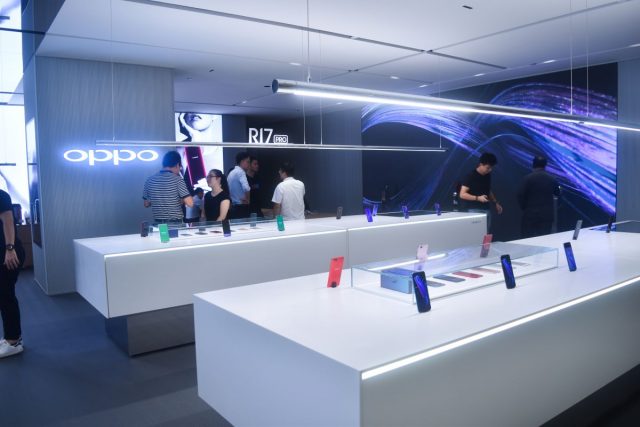 From November 17, 2018 to November 18, 2018, you can expect to be greeted by gifts and discounts when making a purchase at Singapore's OPPO 3.0 flagship store.
OPPO Singapore's marketing manager, Dylan Yu, has promised discounts on the R11 and R11 plus at the flagship store media preview, although you'll probably find more on-site.
There will also be a SuperVOOC challenge — which is a numerical visualisation of the charging process — where the winner will walk away with a really aesthetic R17 Pro. All you need to do is hit the counter as it counts up towards 40:00 and the closest figure wins!
At the same time, the first 200 people to purchase the R17 Pro at the store — barring pre-order collections, mind you — will also score a Fitbit Charge 3 (worth S$238).
Decked out in gentle greys and a nice soft white that's easy on the eyes, we're really digging that minimalist aesthetic OPPO has outfitted their flagship store with. Laying claim to 210 square metres of space in Suntec City, managing director, Moon Yue, says that they've gone for a "simple and elegant" look, and we really think they've succeeded.
There are also three experiential areas in OPPO's 3.0 flagship store, because they want you to get more hands-on with their phones here — yes, all the better to entice you. Over at the front of the store, you'll find what they've termed the 'sandbox area', which really showcases OPPO's camera capabilities in identifying subjects, capturing movement and working in low-light conditions.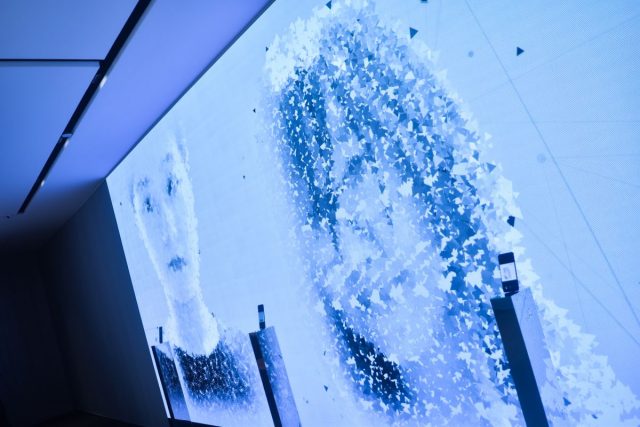 You'll also spot a giant interactive selfie screen on your right as you're walking into the store — seriously, you can't miss it — with three phones positioned along it. The pictures you take on them will be rendered in an artistic flurry of petals and projected up for all and sundry to see — although they'll scatter in a couple of moments, so you don't have to worry about your face being eternally stuck there.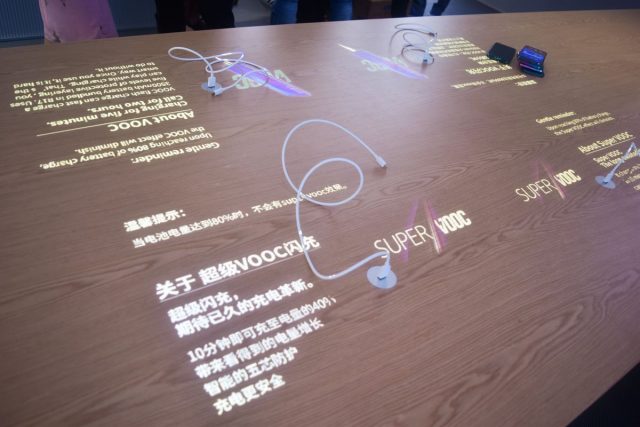 Finally, at the back of the store is where the gold lies. Not actual gold, we're talking about the charging station, which you'll probably find as good as gold when you're out and about and your phone battery's near flat. With four stations available — so four people can be juicing up their batteries at any one point of time — OPPO users will be treated to a colourful surprise when they connect their phones up.
Of course, OPPO's phones will be on display in the store, and there are also a couple of LED touch-screens around, so their entire catalogue will be at your fingertips.
With all that they have going on, maybe that's still not motivation enough to drag you out of bed this weekend, but hey, the charging station alone is probably good enough of a reason to pop by if you're in the area.
Here's hoping that the next step is to bring in their brand new Pikachu themed power bank to cash in onto renewed Pokemon hype.
---

Drop a Facebook comment below!