Secretlab has been on a roll lately, and it isn't stopping anytime soon. Hot on the heels of a League of Legends collection and Mini TITAN XXS chairs for the little ones, the company is welcoming yet another new member to the family, this time with an extra touch of luxury to boot.
Enter the Secretlab for Automobili Lamborghini collection, which consists of two models: the Automobili Lamborghini Edition, and the Automobili Lamborghini Pinnacle Edition. The former is slated to make its debut at The Real Race, a global racing simulator competition where players of all levels in America, Europe, Africa, and Asia will battle across both virtual and real tracks to become Lamborghini's official sim driver for 2022.
The latter, meanwhile, is set to feature a design that draws from Lamborghini's iconic super sports car designs. In addition to a carbon fiber top plate, it also comes donned in Alcantara, a synthetic textile material commonly seen in automotive applications.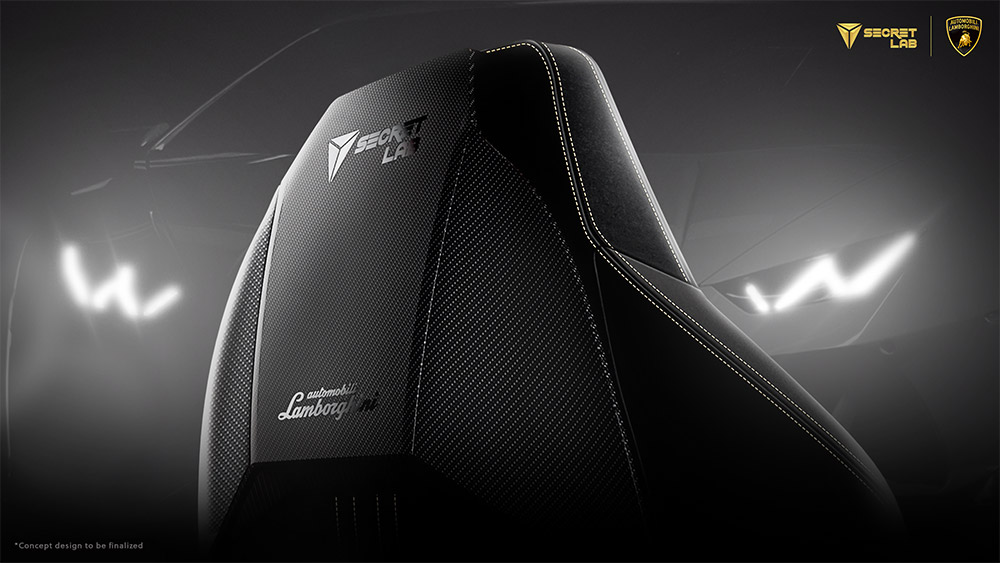 All the ergonomic upgrades available in the TITAN Evo 2022 series, including an overhauled lumbar support system, a redesigned pebble seat base, and a magnetic armrest replacement feature, will be carried over as well. As both models are still in their conceptual stages, do note that the designs are subjected to further changes.
The Secretlab for Automobili Lamborghini collection is scheduled for launch sometime in 2022, with an exact release window yet to be announced. Keen parties, however, can head over to the official website to register their interest now to get all the latest updates from the team.