Secretlab recently released the Jinx Edition TITAN Evo 2022 gaming chair in collaboration with Riot Games in celebration of Arcane, the League of Legends animated series debuting on Netflix.
The Jinx Edition gaming chair is, like its namesake, loud, bright, manic, and impulsive. The blue and pink colour palette is eye-catching, and with Jinx's iconic rocket launcher, Fishbones, embroidered on the back, it is the perfect chair for fans of League of Legends who enjoys that streak of flashiness.
The gaming chair themed around The Loose Cannon is upholstered in Secretlab NEO Hybrid Leatherette, featuring all the ergonomic upgrades of the TITAN Evo 2022, and comes in sizes S, R, and XL.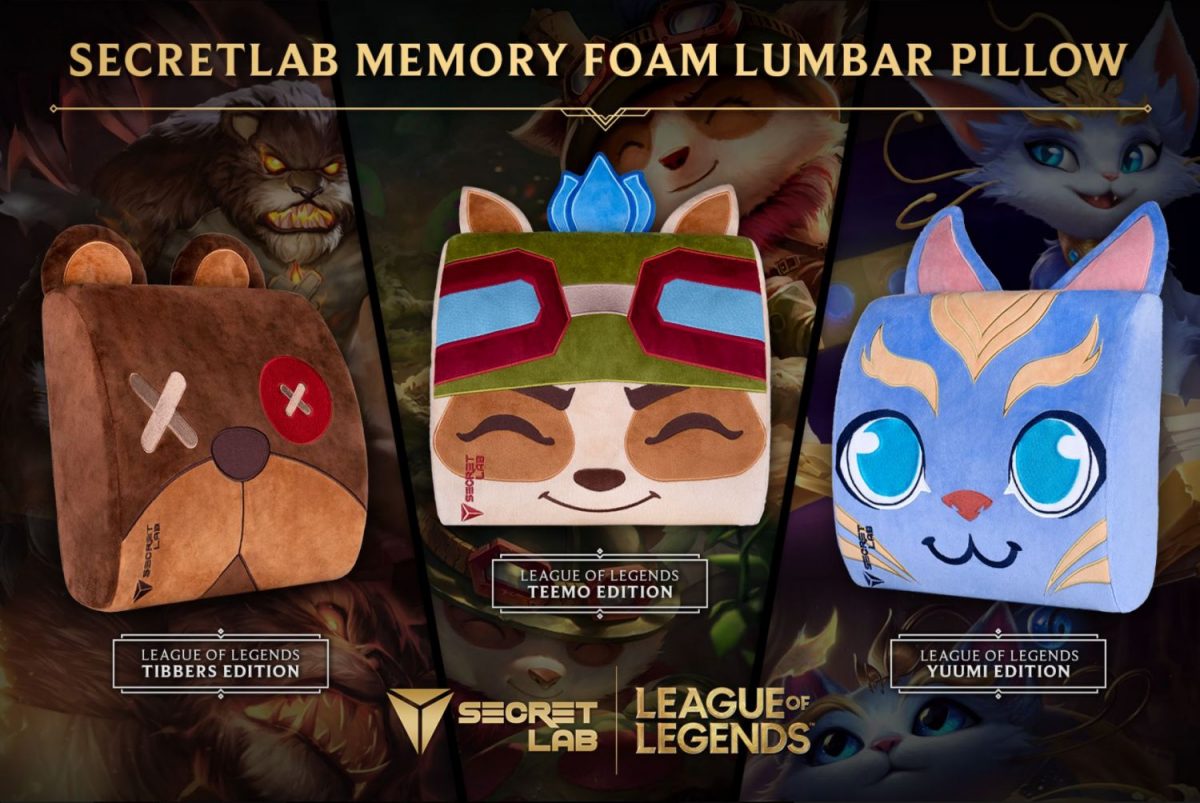 To complement the Jinx Edition gaming chair, Secretlab is now releasing memory foam lumbar pillows based on the adorable League of Legends characters, TIbbers, Teemo, and Yuumi. These dense, premium memory foam moulds perfectly to the shape of the user's lower back, with distinct designs that make the user's love for these characters unmistakable.
The approach in design is different from the Poro Edition lumbar pillow, because instead of simply having the picture of the character on the pillows, the lumbar pillows embody the characters fully (these new lumbar pillows have ears!).
These will make the perfect Christmas gift for any League of Legends fan, fans can get their hands on the Jinx Edition gaming chair and these new lumbar pillows now.