It looks like competition for M.2 SSDs or Solid State Drives just got more hot. With the supply for GPUs alleviating, the market is seeing an increase of PC builders who are looking for the latest and greatest components, and a powerful compact SSD is always in the cards. And the gaming console brethren are competing for the same attention, now that PlayStation 5 has been updated to allow installation of M.2 SSDs to expand the console's internal storage.
And the new Seagate FireCuda 530 Gen 4 NVMe SSD is one of the drives we have our sights on. For one, the higher end versions of this SSD even comes with a heatsink to keep temperatures low while your firefights heat up. The heatsink is specially designed by EKWB which offers a minimalist design, anodized aluminum body, and finely textured micropore surface to improve heat transfer and lower SSD temps. This allows for maximum cooling to maintain peak performance for longer periods of time.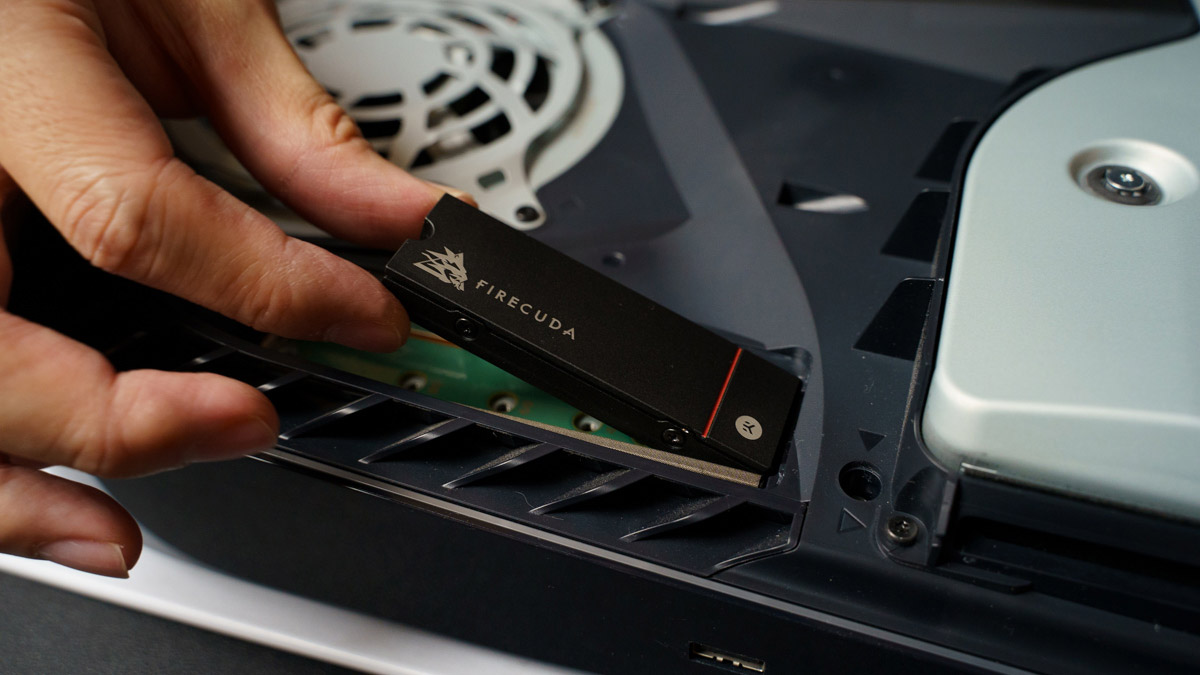 In the nutshell, the FireCuda 530 has transfer rates of up to 2 times faster than PCIe Gen3 SSDs, and 12 times faster than SATA-based SSDs. With lightning-fast video rendering and exporting capabilities, FireCuda 530 dominates the SSD lineup with responsive performance built for accelerated gaming.
Along with sustained endurance and heavy use:
0.7 Drive Writes Per Day (DWPD).
1.8 Million Hours of Mean Time Between Failure (MTBF).
Up to 5,100 Total Terabytes Written (TBW) over the drive's lifetime.
The FireCuda 530 is also built with the latest tech – a Seagate-validated E18 controller and 3D TLC NAND for the most advanced speed and durability.
Moreover, it's not only the PC Master Race that will reap the benefits of this SSD. With PlayStation's latest September firmware update that unlocks the existing but unused M.2 SSD expansion slot, the rare breed of Sony PlayStation 5 owners will want to get in on the action as well. While the console is still pretty hard to come by, those who own one know that the console itself only comes with a mere 667GB of free usable storage space out of the box. It doesn't help that today's games have massive install sizes, which means the space will run out sooner than you think.
If you are looking to upgrade your PS5's internal storage, just be sure to opt for the PS5-compatible FireCuda 530 with heatsink, which not only meets the PS5 specs on performance and dimensions but also allows for a fuss-free and direct installation with no additional parts needed. For specific steps on installing it in a PS5 console, head to Sony's official FAQ here, or simply watch the video below.
In terms of performance, the higher end 2TB FireCuda 530 SSD with heatsink (S$819) has a sequential write speed of up to 6900 MB/s and a read speed of up to 7300 MB/s. This means that when it comes to game installation and loading, the real bottleneck could possibly just be your Internet connection.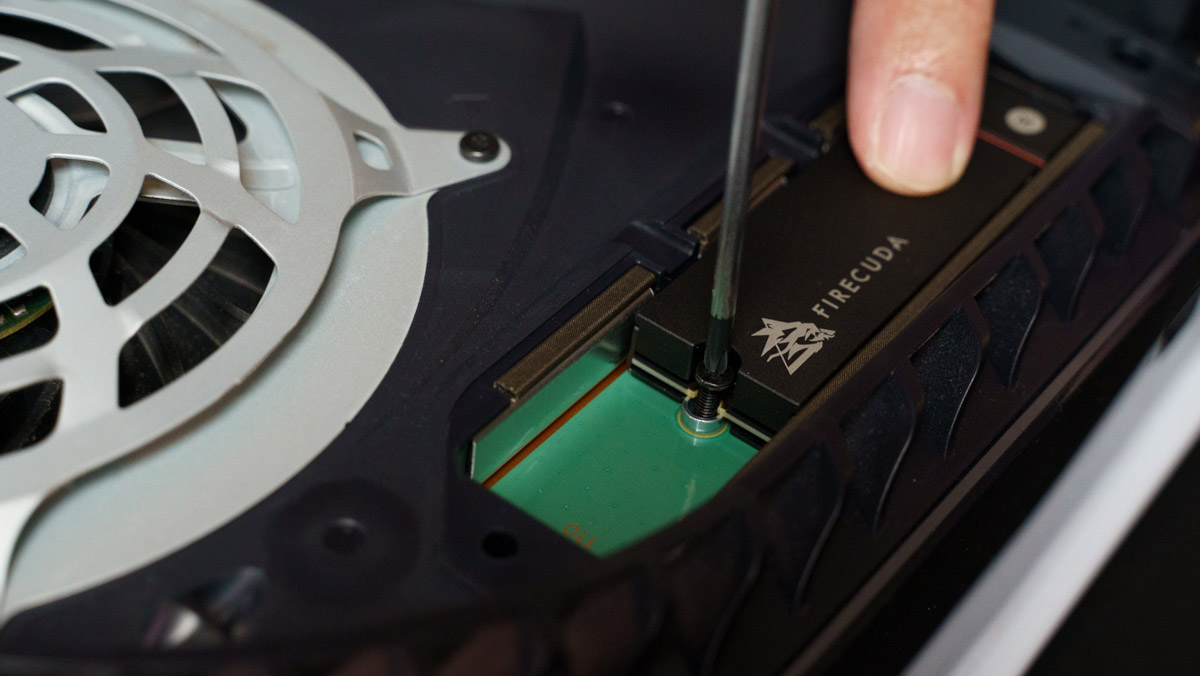 If the FireCuba 530 Heatsink 2TB SSD is too premium for your tastes, there is a slightly more affordable model, FireCuda 530 2TB SSD, that comes without the heatsink at S$729.
While we recommend the FireCuda 530 Heatsink 2TB SSD (S$819), it's not the only premium option as Seagate has an even more premium offering for hardcore gamers in the form of a 4TB FireCuda 530 Heatsink, though the price for this SSD comes in at S$1,499.
The good news is that all FireCuda 530 drives come packed with a three-year Rescue Data The good news is that all FireCuda 530 drives come packed with a three-year Rescue Data Recovery Service plan and a five-year limited warranty, so gamers will have peace of mind knowing their data is secure.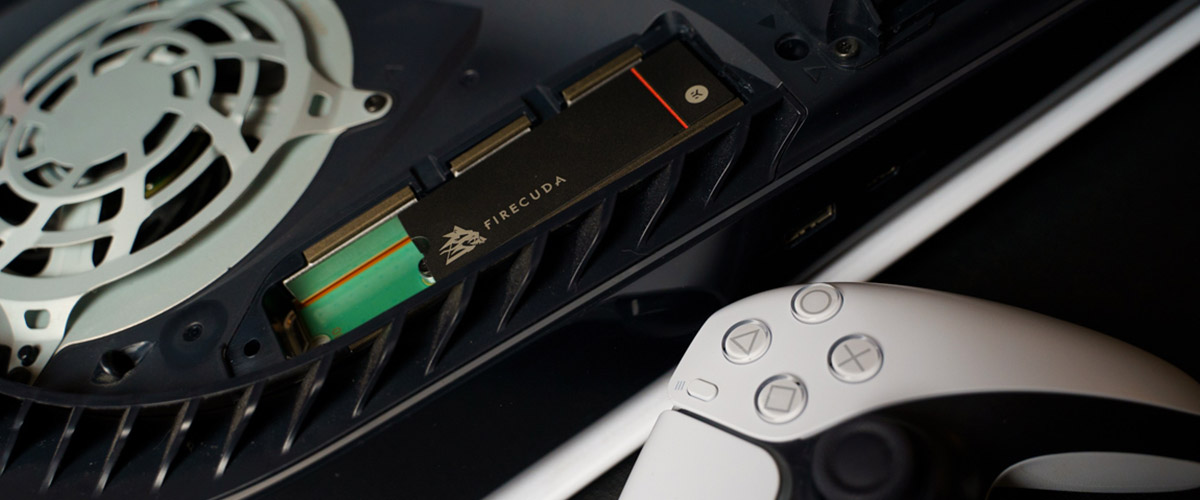 Regardless, make sure you're getting the best PC gear if futureproofing is a big concern. Thus, it would be wise to ensure that the rest of your rig is in order as well. Seagate is recommending a PC with the following specs to get the best out of your FireCuda 530 SSD with:
X570 motherboard with PCIe Gen 4.0 x4 interface
8-core processor (AMD Ryzen 7 3700)
High-speed DRAM (DDR4 2133 or faster, at least 2 DIMMs)
Windows 10 Pro x64 installed on a high performing SATA SSD
For attaining best SSD performance results on your PC, here are a few useful tips to go by:
Install the FireCuda 530 SSD in a PCIe M.2 slot closest to the CPU (there is typically 1 or 2 PCIe slots connected directly to the CPU – use one of these)
Update the motherboard BIOS to the latest version.
Make sure there is sufficient cooling for the SSD, this may require a heat sink and/or extra fan. Or simply get the version with the heatsink.
The FireCuda 530 is available now for S$199 (500GB), S$349 (1TB), S$729 (2TB) and S$1,399 (4TB). To celebrate the launch in Singapore, the FireCuda 530 will be offered for S$189 (500GB), S$339 (1TB), S$699 (2TB) and S$1,369 (4TB) until 30 September 2021. Check them out on Shopee and Lazada.
The FireCuda 530 with heatsink is available for S$819 (2TB) and S$1,499 (4TB), on Seagate's official stores on Shopee and Lazada. Until 30 September 2021, enjoy a special launch promo of S$789 (2TB) and S$1,459 (4TB).