Looking for that perfect gift for yourself, or considering what new item to buy for a loved one? The perfect place to start this shopping season is with Lazada's 9.9 Brands & Beyond sale, whether you're a techie on the prowl for the newest gadgets or a fitness fanatic with an eye for the latest athletic wear and gear.
This 9 September, the e-commerce platform is kicking off the start of the year-end shopping season with a major sale that includes every geek's favourite things: tech, toys and plenty of lifestyle products that bring some good old rest & relaxation (because everyone deserves some #selfcare).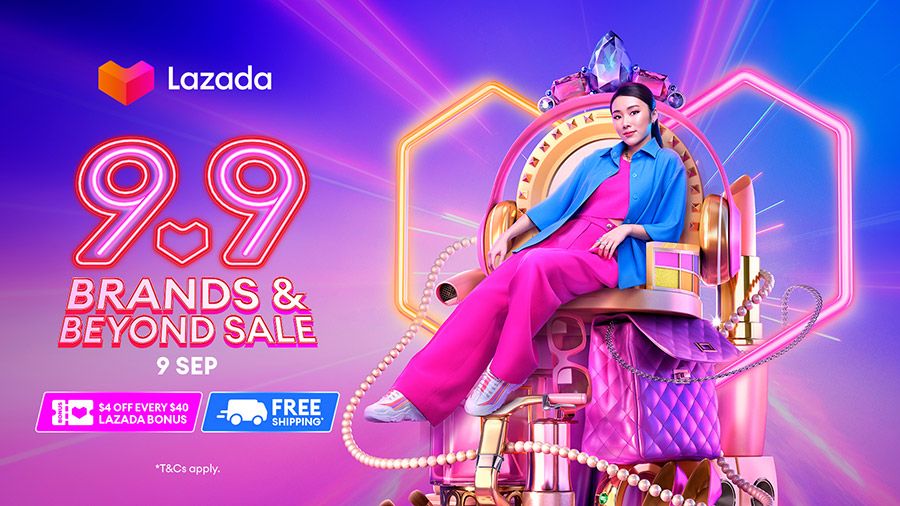 And if you've always wondered about a new beauty or self-care product but are unsure of its effectiveness or use, check out Lazada's new Try & Buy, where you can load up on samples (and ahem, travel size offerings) from just S$0.10, and get vouchers for picking up the full-sized item at a later time! No risk, no fuss and no reason to ignore taking care of yourself for that year-end party or getaway.
Regardless, if you're a tech enthusiast, a collector, a shopaholic, or simply a conscientious person who spends between their means, the 9.9 sale is an event you should make use of as it provides you with the best deals that allow you to save more as you shop.
---
Be First for Pre-Sale (4 – 8 Sep)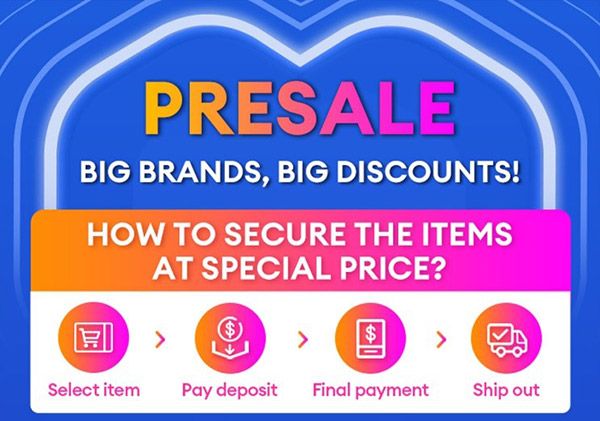 The Lazada 9.9 Brands and Beyond sale kicks off with a pre-sale running from 4-9 September. During this pre-sale period, shoppers can lock in great deals from over 50 brands! Some of these deals include BOGO (buy-one-get-one-free) deals, free gifts with purchases and on some occasions, 50% off items before the sale actually comes around! These include pre-sale exclusives like a Night Serum from Estee Lauder, a makeup set from Bobbi Brown and the highly raved about MAC Studio Fix spray from MAC Cosmetics.
Oh wait, are you still not used to shopping at midnight come 9.9 to snag the best deal? You can secure deals at special prices easily with their Pre-Sale deals. All you have to do is select an item you're keen on purchasing, and pay the deposit reflected anytime from the 4-8 of September. When 9 September comes around, shoppers pay the remaining amount and the items get shipped out, and you don't even have to stay up past midnight – easy peasy!
The pre-sale is particularly handy for folks who enjoy planning their purchases or may not have time on the day of the sale to fully participate in the event. It's also a way to ensure that you get what you want ahead of the sale because nothing sucks more than seeing an item you want on sale, but is completely sold out. And regular shoppers know that Lazada's amazing deals are while stocks last!
---
Never shop without Lazada Bonus (4 – 9 Sep)
Speaking of being ahead of the crowd, loyal Lazada shoppers know that one of the many ways they can save more is to collect as many Lazada Bonus (read: vouchers) as they can before the sale.
Available from 4 September, shoppers can collect Lazada Bonus and use them during the 9.9 sale. Lazada Bonus basically allows you to offset S$4 off S$40 or S$12 off S$200 (depending on the product) so you're saving on top of your discounts! You can also use them on hundreds of thousands of eligible products on 9 September. And watch out for those Free Shipping and bank vouchers because you can stack these vouchers for greater savings!
You can collect as many Lazada Bonus from 4-9 September on a first-come, first-served basis and visit daily and often to collect maximum bonus! After collecting all these vouchers, all you have to do is spend on 9.9. Of course, it goes without saying that the vouchers only apply to products that display the 'Lazada Bonus' badge.
---
Special Storewide Flash Sales (9 Sep) From Midnight
On 9.9 itself, 280 brands will be having a massive storewide flash sale on some of their popular products. Some geeky top examples of such include a LEGO Star Wars Dark Trooper Helmet and a Samsung A33 5G phone. Shoppers can look forward to discounts like 90% off popular brands like Nintendo, Logitech, PRISM+, LEGO and Nike amongst many others. If you've been itching to get something new, this is your chance! This special flash sale only takes place for two hours, from 12am to 2am on 9.9 so we'd highly suggest setting an alarm in case you doze off early. Do not fumble the bag folks!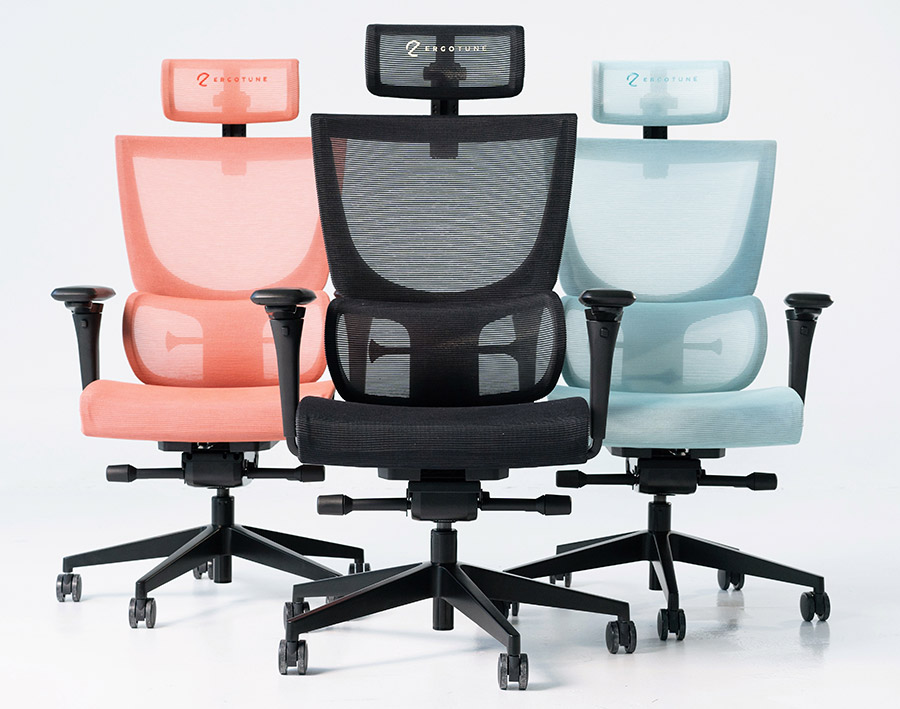 Here's a little sneak peek of some of the items and offers you can expect for 9.9 Flash Sales.
---
Surprise Loved Ones with Surprise Boxes (9 Sep)
Everyone loves a good surprise or two, well Lazada has 200 for you.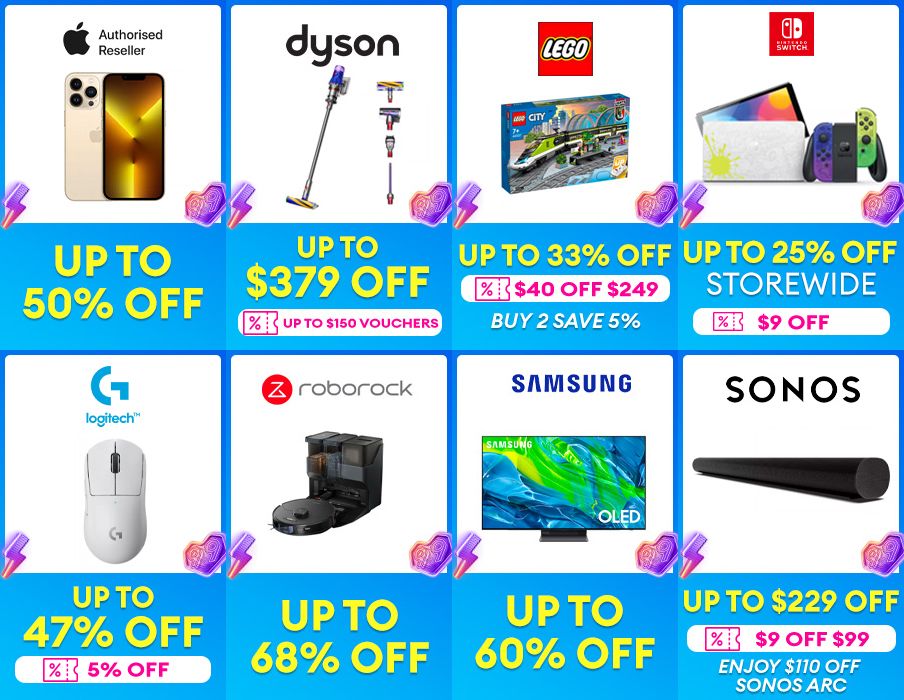 On 9 September, Lazada will kick off the first round of surprise boxes from 12-8 am, then every two hours from 8 am to 11:59 pm. Now, we don't want to ruin the surprise, but shoppers will definitely be spoilt with what 9.9 has to offer.
Surprise boxes contain products from one single brand, available at a fraction of the price of the items within, and Lazada will be releasing 200 surprise boxes featuring brands like JBL, Hasbro, Tefal, Estee Lauder, Shiseido, Paula's Choice and more. What lies within the box is a surprise mix of items from the brand shoppers purchase from.
The surprise boxes come in four tiers that increase as you go up the tier. The first tier is a S$9 surprise box that contains S$50 worth of products, and the second is a S$29 surprise box worth S$100, followed by a S$49 box worth S$150 and finally a S$79 box worth S$100.
This is a fun initiative that is perfect for those who've been wanting to try out a new brand but are unwilling to spend full cost on products or are unsure of what to try out. So if you've been wanting to refresh your skincare routine, for example, the surprise boxes are where it's at.
And here's a pro tip – navigate each Surprise Box listing carefully and you can always find clues as to the contents within, as brands want to give you a surprise but not a shock as to what's being offered within.
---
Top Spender Reward (9 Sep)
We know that shopping, especially during a good sale, is an extreme sport – hence the pre-sales and flash sales – so Lazada would like to reward its top 9.9 shoppers with prizes.
How do you win a prize, you ask? Well, simply be the top 60 spenders on 9.9 and you stand a chance to win top prizes including a Tineco 2-in-1 Smart Cordless Vacuum Cleaner, a Ninja Smart Grill and a KitchenAid Stand Mixer!
---
New Try & Buy From S$0.10

If you're a loyal customer of Lazada, you would already know that Lazada is running a Try & Buy activity where you can get sample-size products before committing to the real deal. Lazada is expanding Try & Buy specifically on 9.9 to feature 99 sample items that consumers can choose from.
That said, if you're not sure if a product is right for you, you can get sample-sized products for as low as S$0.10 and be rewarded with a voucher to buy the full-sized product if you've decided you want it.
Users have a variety of options to try and buy from an eye cream from Laneige, Yappy Pets Lamb treats for your little furry friend or even a 4-in-1 Anti-bacterial laundry capsule refill pack. And if you're travelling, or want something while on the move, these sample packages are perfect.
And that's Lazada's 9.9 Brands and Beyond sale for you. Providing you with the greatest deals and promotions that it has to offer, this time period is truly the perfect opportunity for you to purchase items that have been on your wishlist for ages, or to try something new without the feeling of regret. Be it a new tech product like a smartphone or speaker, a new toy to add to your collection or even personal care products like a moisturizer or massage gun, Lazada's 9.9 sale has something for everyone and most importantly, lets you save more on the big brands beloved by everyone.
---
This article is brought to you together with Lazada Singapore.