It's not everyday that one has a chance to get their hands on the original Obi-Wan Kenobi's lightsaber in Star Wars: A New Hope, but Jay from SaberMach has had that honour — well, sort of. Fuelled by a love for sci-fi series, the head honcho behind Singapore's only premium custom combat saber manufacturer embarked on a passion project to assemble a full replica of the Jedi Master's weapon with original parts.
The result is a breathtaking, envy-inducing build with a hilt that makes up one of few fully-kitted recreations in the world, of which there are fewer than 10. This scarcity has attracted very high buying prices in auction events, with a recent one fetching a bid of US$15,000 to US$25,000.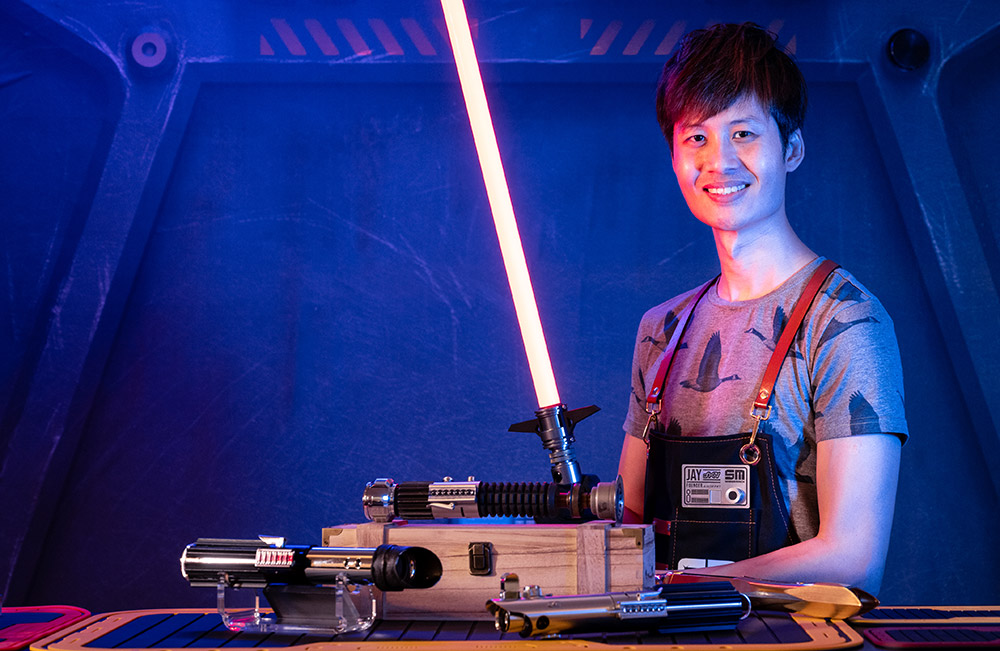 The appeal is certainly understandable, considering how the Obi-Wan saber replica is made out of many vintage and difficult-to-acquire parts. Take the hilt, for instance: it features components that date all the way back to the pre-1950s days, such as the GRAFLEX 4×5 camera flash clamp (1930s), Browning ANM2 machine gun booster (1940), and Mark I No. 3 rifle grenade (early WWII). Some of these have also been used in the original Darth Vader and Luke Skywalker sabers, of which Jay has also successfully recreated, which is nothing short of cool.
This act of finding parts and piecing them together is true to the practice in the 1970s, where less-advanced technology and limited budgeting meant that the A New Hope team had to scour whatever they could find and assemble Obi-Wan's lightsaber from there. It requires a special sort of delicate dedication and attention to detail — traits that carry over to the replica-building process as well.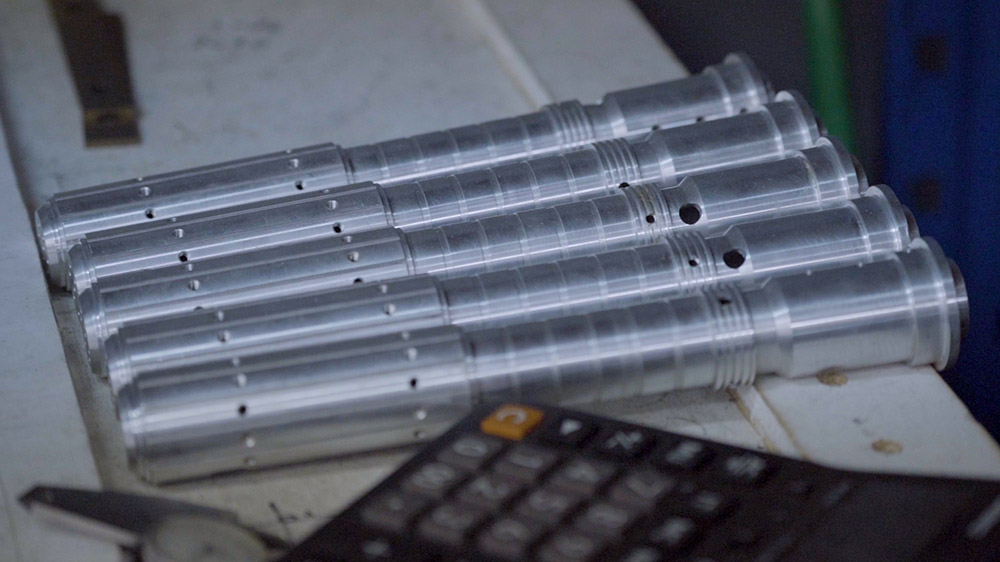 SaberMach shows how that's done. By machine milling their own parts based on designs from the Star Wars games and movies, almost-identical replica hilts are able to materialise. With the help of 3D Metal printing technology, custom sabers with even more details can also be made, including the ones that have the brand's very own Kyber crystals.
The devil is in the details, and lead designer Afriyanto Ayub shared that he often has to play around with the "little fine things," such as the ignition and retracting movement of a lightsaber, as well as its activation of different blaster blocks.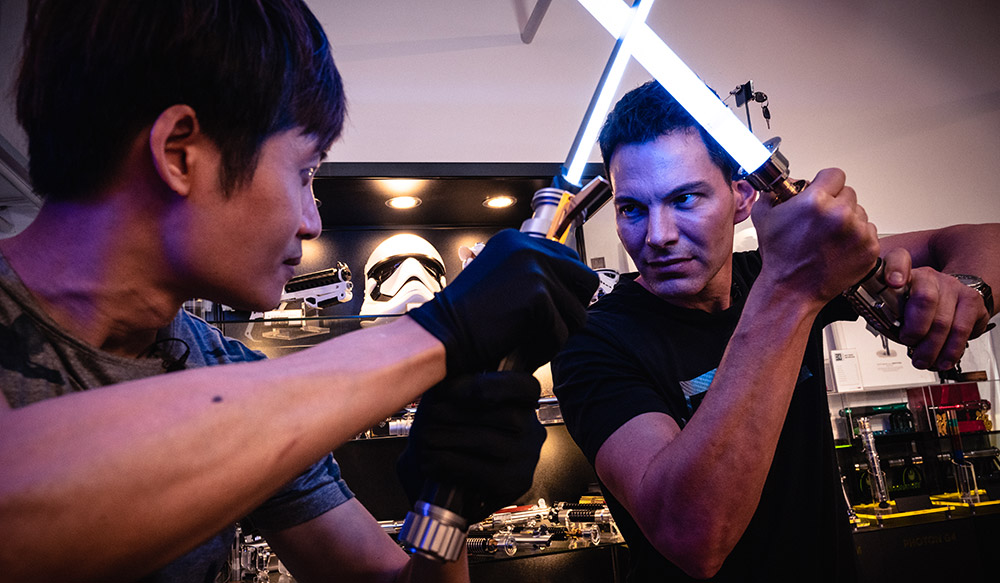 These sabers are then put to the test. According to Ayub, there are three types available: the Legacy series, which are replicas like this Obi-Wan build, the Premium ones, which are 100 percent made in-house, and the more affordable kit sabers that are designed for those with a leaner wallet.
Check out the above video for a detailed breakdown of the Obi-Wan lightsaber parts and the whole crafting process, as well as a look at SaberMach's workspace, where Bobby and Jay find themselves embroiled in a lightsaber duel.
As for the Jedi Master himself, fans will be able to see him in action with his lightsaber when Obi-Wan Kenobi drops on Disney+ on 25 May with a double-episode opening.