Doctor Strange in the Multiverse of Madness is well, going to be mad. From what we've seen in the recent trailer and heard from the reshoots to add cameos, fans are in for a ride with the movie set to explore the multiverse, introduce new characters and bring in familiar characters ala Spider-Man: No Way Home, with expectations of plenty of special appearances in the upcoming movie.
Although, who exactly?
So far, we know that Wanda Maximoff (Elizabeth Olsen), Wong (Benedict Wong) and Miss America (Xochitl Gomez) will join Stephen Strange (Benedict Cumberbatch) in the team-up movie, but the Internet has been abuzz with some rumoured cameos for Doctor Strange in the Multiverse of Madness and mind you – they can get a little crazy.
We cannot confirm any hot rumours, and it's hard to determine which ones are based on industry inside knowledge, or wishful thinking, but we've compiled some of the more plausible rumours/wish lists out there – with some confirmations along the way (we're actively keeping this list updated).
Whether they are true or not will only be revealed when the movie open. And if we're lucky, heavily leaked before the movie opens ala Spider-Man: No Way Home.
---
Loki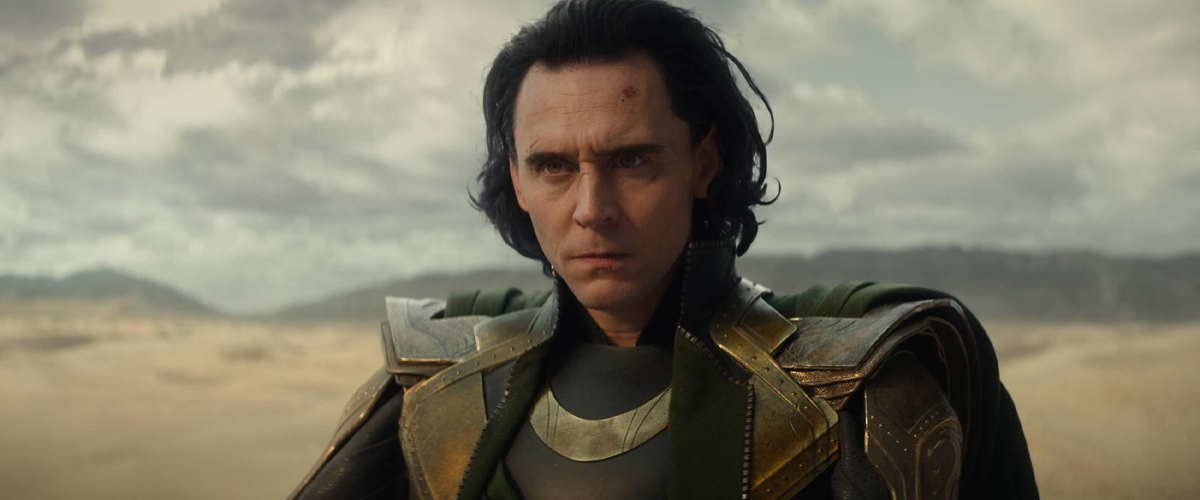 The God of Mischief is first on the list. After all, the Disney+ series is pretty much where the idea of the multiverse and variants were first introduced and explored deeply. Plus, we'd do anything to see Tom Hiddleston back on our screens.
And now that he's the resident Marvel Cinematic Universe expert on the multiverse and variants, why wouldn't he show up?
---
Sylvie
Yet another Loki. Mischief follows everywhere Lokis go, and sometimes mischief comes in the form of another God of Mischief. If you watched Loki, you would know that these two peas in a pod bring chaos everywhere they go and can't seem to be apart for too long. Again, how can we say no to Sophia Di Martino's face?
---
Mobius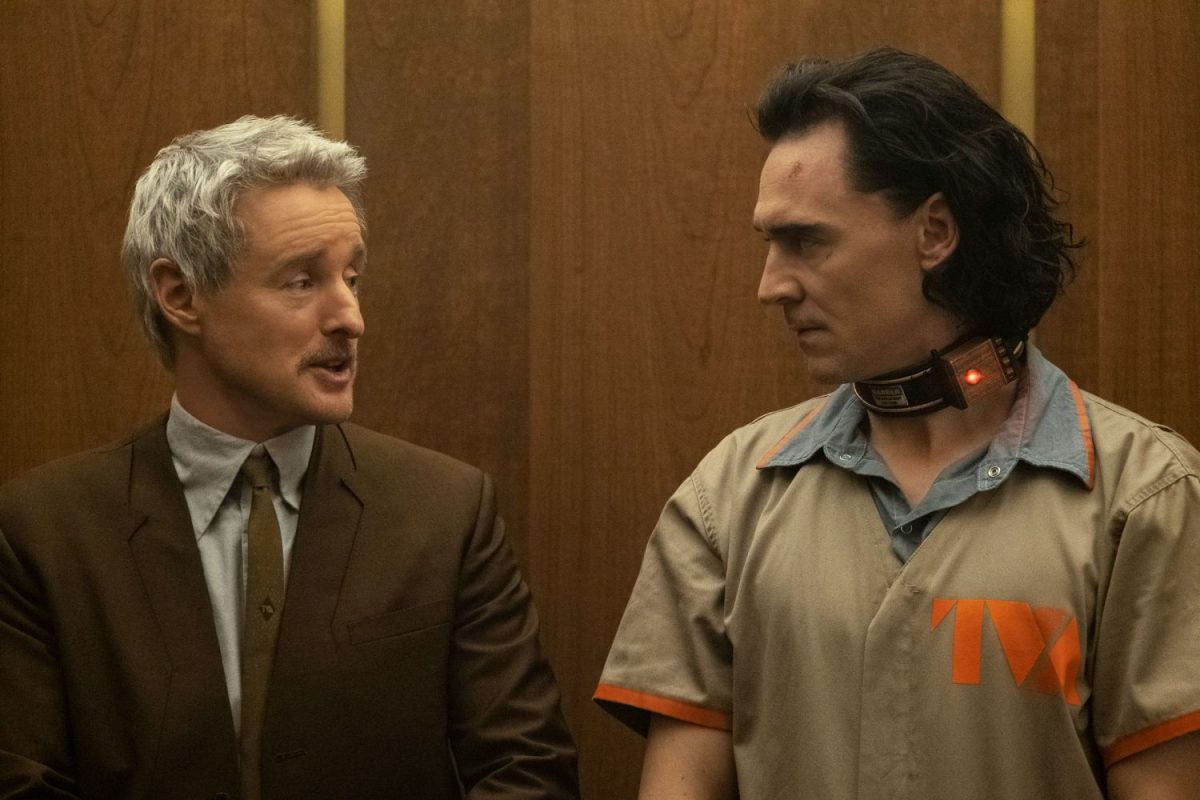 Speaking of two peas in a pod, we'd love to see the bromance continue between Mobius (Owen Wilson) and Loki once again, and since there is no multiverse and variants without the TVA, we'll be the first ones cheering when he enters the Sanctum Sanctorum to chew out Doctor Strange, for you know, releasing variants in Spider-Man: No Way Home.
---
Kang the Conqueror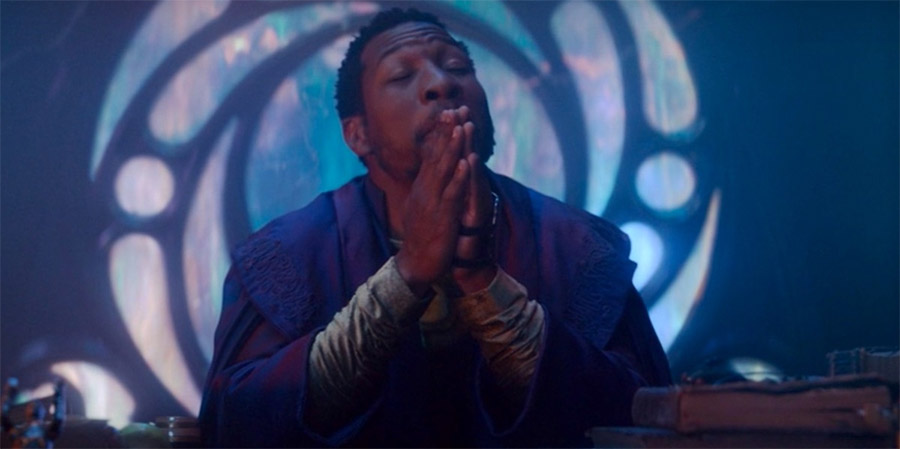 Promise, this is the last Loki character we have on the rumours/wish list. Jonathan Majors' amazing performance as Kang the Conqueror was short and 100% deserving of more screen time. Since Kang is expected to appear in Ant-Man and the Wasp: Quantumania sometime in 2023, his cameo in Doctor Strange in the Multiverse of Madness (if any) could be a brief one to keep fans excited and tease them for the next movie.
---
[CONFIRMED] The Illuminati
The Illuminati is a secret organization comprised of several of the world's most powerful heroes. Although the only person from the organisation we've managed to somewhat identify is Sorceror Supreme Strange as revealed in the teaser trailer (others know him as What If…?'s Doctor Strange), we now know that the entire gang is confirmed.
The latest issue of Empire magazine features a still from the upcoming Doctor Strange sequel, apparently taken from the scene in which Stephen Strange (Benedict Cumberbatch) is brought before a mysterious, bald-headed figure. The caption read, "Strange stands before the Illuminati".
This leads us to the next potential cameo….
---
[CONFIRMED] Professor X
Professor X aka Charles Xavier is an important member of the Illuminati. With the Illuminati set to appear, it would be incomplete without him. Fans have also been begging for the mutants to finally join the Marvel Cinematic Universe (MCU) so having Professor X in the new movie opens up a pathway for the likes of Magneto, Wolverine and Jean Grey to make their way into the MCU.
The latest trailer saw Strange brought forward to a panel. Someone says "We should tell him the truth," and the camera pans out to reveal a bald head. We don't know about you, but that seems like a confirmation of Professor X. And not just any Professor X, but Patrick Stewart's version.
Lo and behold, we've finally got a confirmation! In an interview with Jack Hamilton, the Picard actor confessed that it was him.
"I actually didn't recognize my own voice, it sounded different. Whether I had a cold or something at the time, I don't know," said Stewart. "But I was astonished — and all they saw was the back of my shoulder and I think my earlobe, nothing else — that there would have been so many connections made. It pleased me."
Stewart's admission that the bald head we see very briefly in the Multiverse of Madness trailer is, in fact, his, won't come as much of a surprise to MCU fans. However, his comments not only confirm something fans have long suspected about the Doctor Strange sequel but also raise an exciting new possibility about the film – that his Professor X is a variant being newly introduced into the MCU.
---
Mr. Fantastic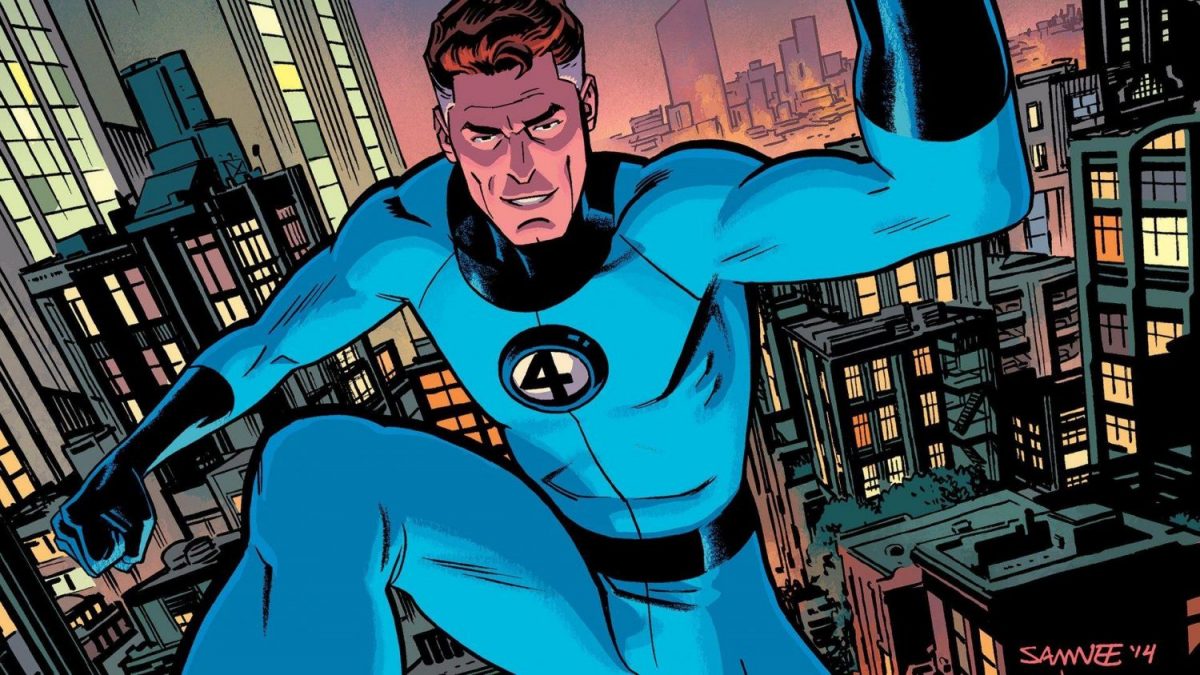 It has also been suggested that John Krasinski will appear as Mr. Fantastic, aka Reed Richards in Doctor Strange 2. The A Quiet Place actor has long been a fan-favorite to play Mr. Fantastic in the MCU. He is rumoured to appear in the sequel, although whether that comes as the MCU's main version of Reed Richards that he'll play for many years or as a Mr. Fantastic variant remains to be seen. In either case, this could be where Krasinski makes his superhero debut after failing to land the Captain America role many years ago.
Plus, Mr. Fantastic is part of the Illuminati too.
---
[CONFIRMED] Black Bolt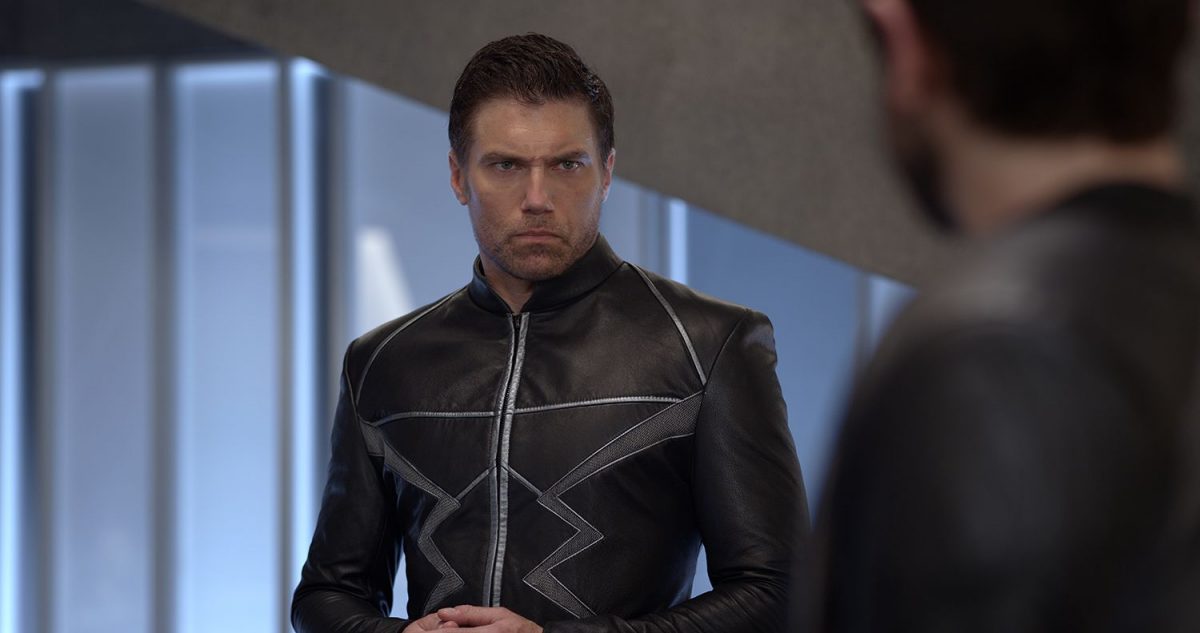 Fandomwire has confirmed that Black Bolt will be appearing in Doctor Strange in the Multiverse of Madness. With the Illuminati confirmed and Black Bolt being a member himself, it is more or less confirmed that we can see Black Bolt in the movie.
Black Bolt was portrayed by Anson Mount in the Marvel's Inhumans TV series that has been deemed one of the major failures by Marvel. With Mount listed under the movie's current cast list, we can safely confirm that Black Bolt, portrayed by actor Anson Mount, will be part of the Doctor Strange sequel.
---
[CONFIRMED] Christine Palmer
Played by Rachel McAdams, Strange's sweetheart Christine Palmer is appearing for the sequel. And she has red hair too. This was confirmed in new images that saw McAdams with red hair and a grey costume.
In the first Doctor Strange film, Palmer was Strange's former lover turned friend, who continued to help him after his accident and venture into the world of the mystic arts. What If…? depicted a universe where, instead of losing his hands in the fateful accident, Strange lost Palmer—which drove him to madness as he sought the power to undo her death.
Details regarding McAdams' overall role in Doctor Strange in the Multiverse of Madness are scarce. In the comics, Palmer becomes Night Nurse, a doctor to many of Marvel's heroes. The above image could feature the Palmer in the Night Nurse garb.
---
[CONFIRMED] Captain Carter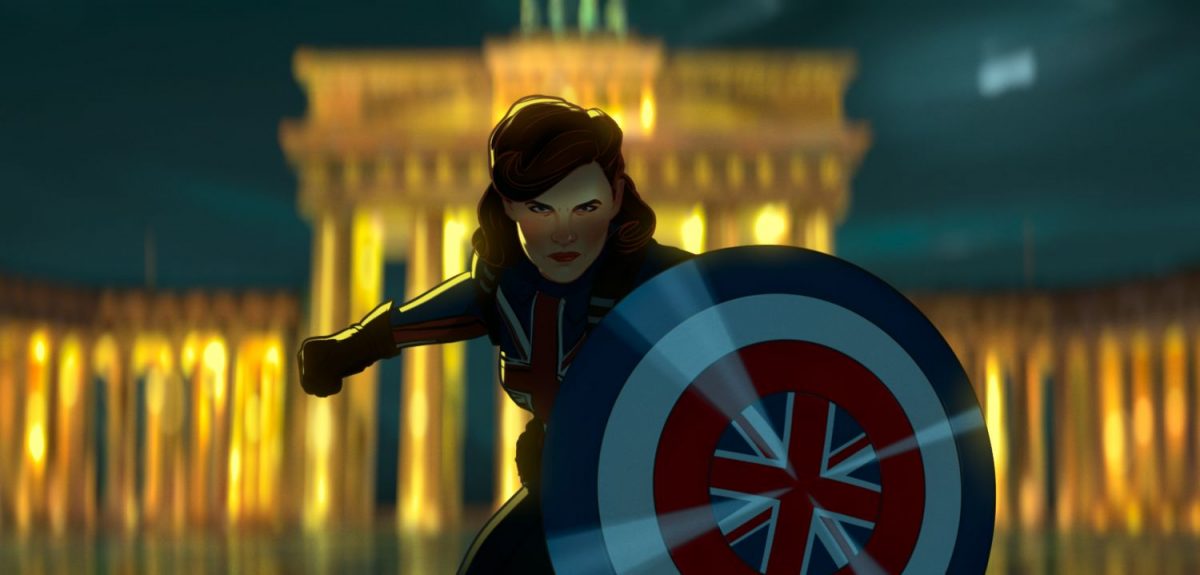 Hayley Atwell could make her live-action debut as Doctor Strange in the Multiverse of Madness. Captain Carter was a prominent character in the animated series, and there has long been interest in seeing the actress take on a bigger role in the MCU. Now that What If…? already made her a multiverse hero, it'd make sense for Captain Carter to appear. Plus, a little cheeky appearance of her shield is seen in the newly released poster too.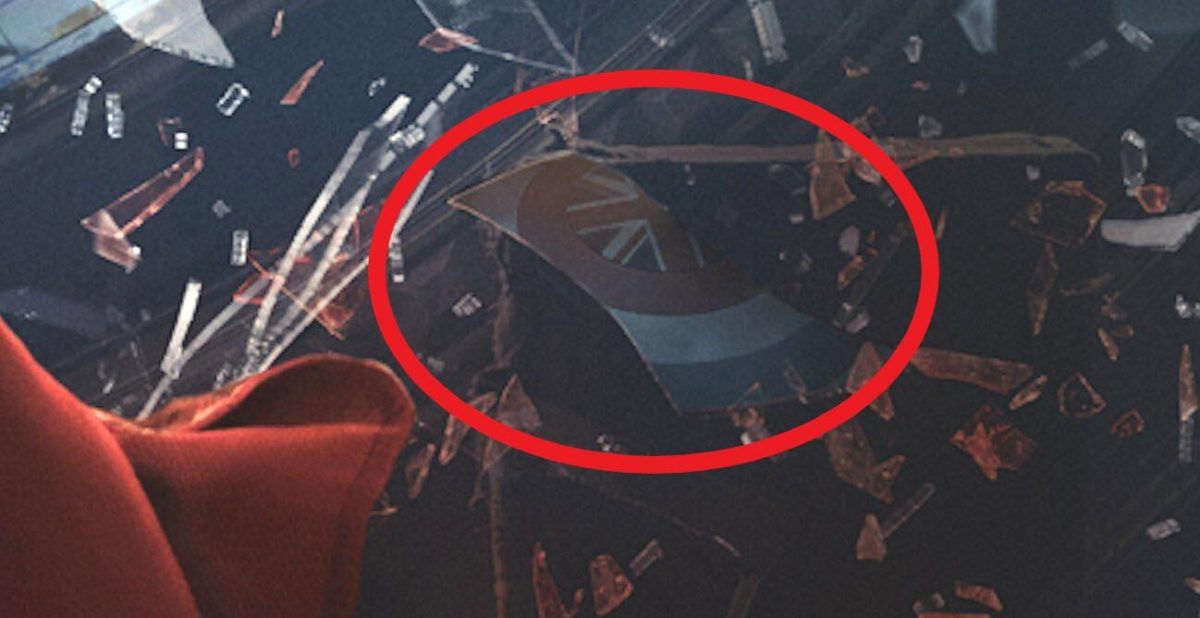 Well folks, it looks like the official Italy Disney+ Twitter account has confirmed it for us. Captain Carter will be appearing in Doctor Strange and the Multiverse of Madness.
The tweet posted translates to, "It seems that shield has recently reappeared somewhere …doesn't that sound like "Madness" to you? Captain Carter and all the episodes of What If are waiting for you on Disney Plus!"
---
Monica Rambeau
Other rumours suggest Monica Rambeau (Teyonah Parris) will make an appearance in Doctor Strange in the Multiverse of Madness, but she won't be the one audiences currently know. The rumoured Monica cameo involves a variant version of her where she is Captain Marvel of another universe.
---
Tom Cruise as Iron Man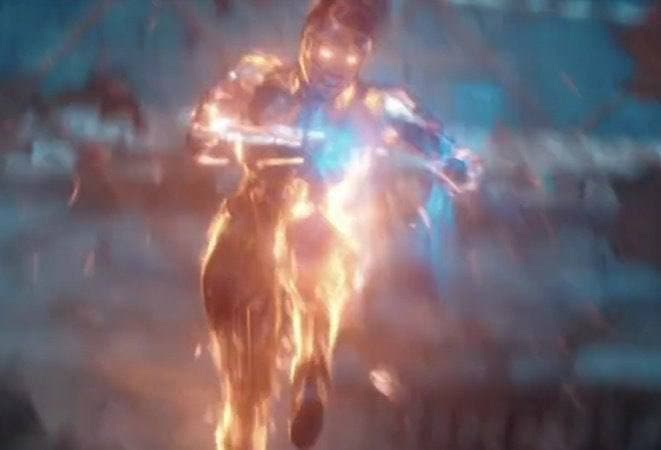 There are also plenty of rumours that Tom Cruise will appear as Iron Man. Although the casting may seem far-fetched and unlikely, this screenshot from the trailer of a person with a beard that looks uncanny to Tony Stark's has got our hopes up a little.
---
Sinister Strange
Okay, okay so some folks have said that the Stephen Strange we have been seeing in the trailer all dressed in black is not Sorceror Supreme Strange, but rather Sinister Strange. This is because the captions on YouTube suggest referred to the character as Sinister Strange. Is this confirmation though? We're not sure. We'd likely have to wait a while longer for confirmation.
---
Defender Strange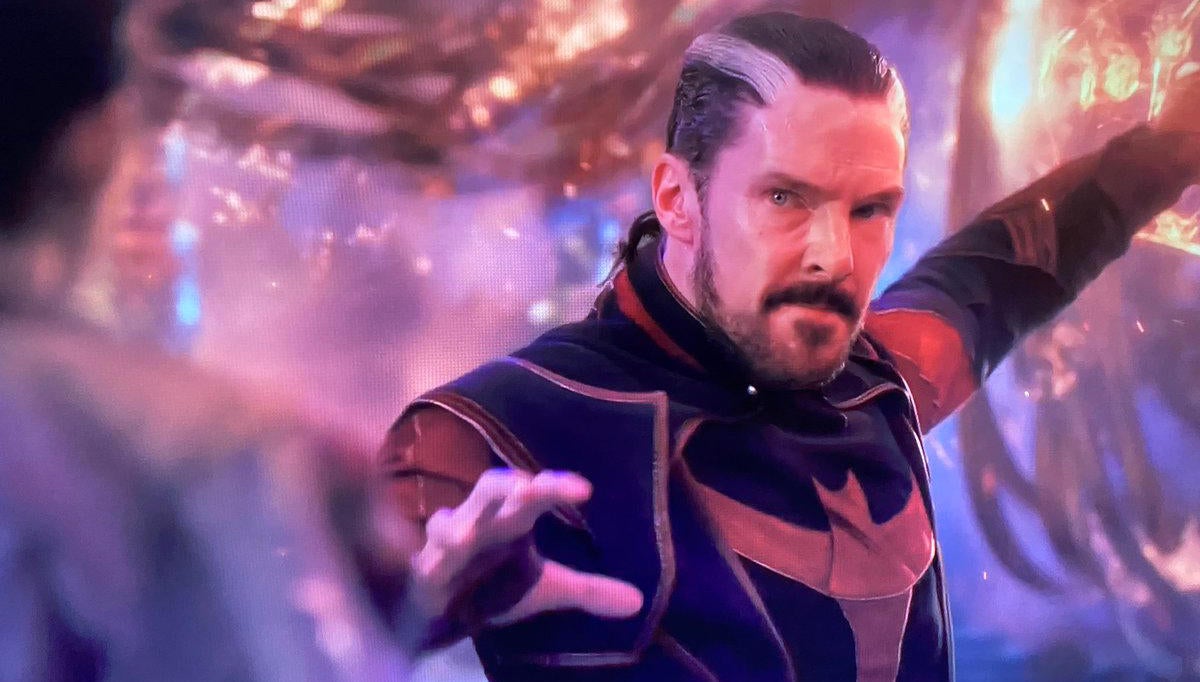 Look, Doctor Strange in the Multiverse of Madness could very be a variant-fest with multiple variants of Stephen Strange debuting in the movie. The trailer sees Strange in a costume different from usual, and it looks just like Defender Strange's.
---
[CONFIRMED] Scarlet Witch
WandaVision saw our dear Wanda Maximoff become the Scarlet Witch at the end of the series. In the trailer, she says "You break the rules and become a hero. I do It and I become the enemy. It doesn't seem fair," which makes us assume that she's currently the prime universe version. Perhaps we will finally see Wanda's evil lore play out in the Doctor Strange sequel.
---
[CONFIRMED] Wanda Maximoff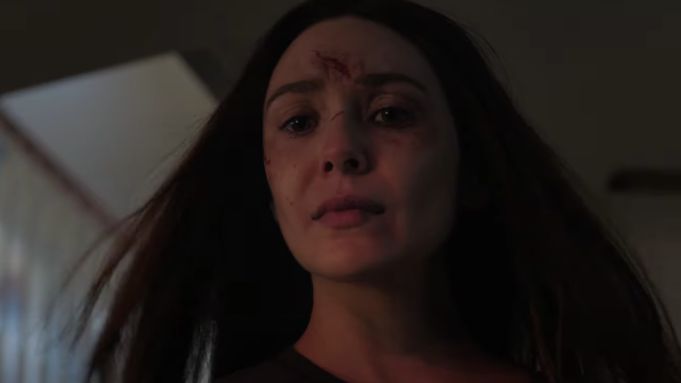 Speaking of multiple Doctor Strange variants, variants of Wanda/Scarlet Witch can be expected too. The more the merrier, right? Maybe Elisabeth Olsen in costume is MCU's Scarlet Witch and Olsen in normal clothing is just regular Wanda?
---
And there you have it folks, every rumoured cameo for Doctor Strange in the Multiverse of Madness. The list is expected to grow with more theories and rumours growing until we receive a solid confirmation from Marvel, so keep checking back to see if more get added to the list! At this point, we won't be surprised if Grogu jumps into an entirely different universe and galaxy to join the Marvel movie.
Who would you like to see make an appearance? Let us know in the comments.
Doctor Strange and the Multiverse of Madness is currently slated for 6 May 2022.