This review is based on the first three episodes of What If… ?
What If…T'Challa was taken by Yondu instead of Peter Quill? What if…Peggy Carter got the super soldier serum instead of Steve Rogers? What If… everything you thought you know about the Marvel universe is now redundant because the entire world is flipped upside down? This is the premise of Marvel's first ever animated series titled What If…?.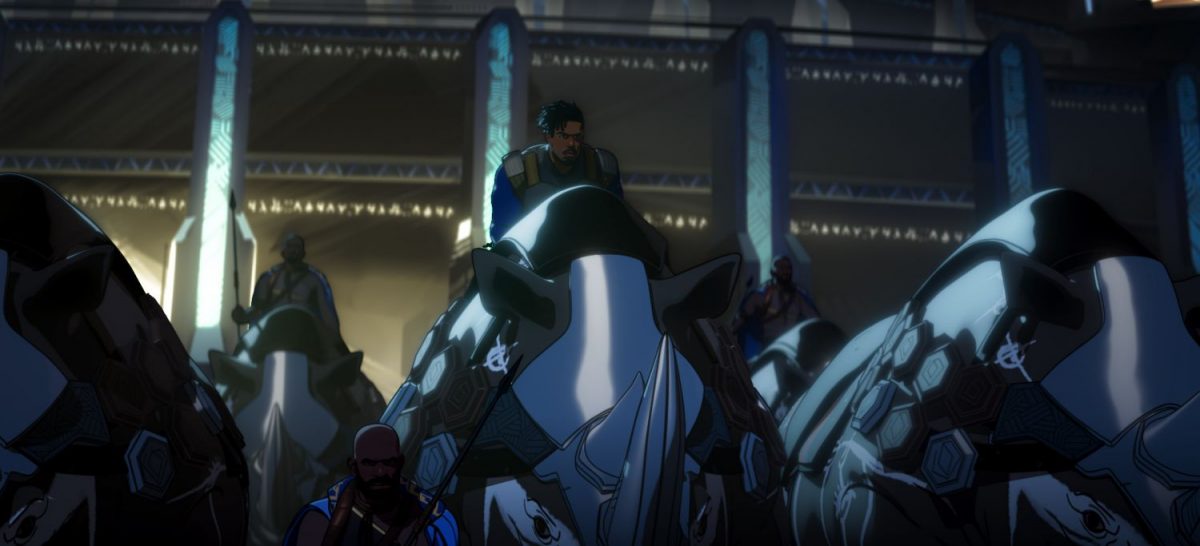 Even as fans of the Marvel Cinematic Universe debate the endless possibilities of alternate outcomes, of say, the 14 million that Doctor Strange envisioned in Avengers: Infinity War, Marvel Studios is going big by tapping onto one of the more popular comic series, What If… ?, to develop a show of the same name.
The fourth Marvel series to hit Disney+ following WandaVision, The Falcon and the Winter Soldier and Loki, Marvel's What If…? takes viewers through the multiverse for the first time since Avengers: Endgame and explores storylines that are completely different from what fans have come to know and love about the MCU circa 2008. Actually, if you think about it, the whole MCU is a What If… ? of the Marvel 616 Universe.
Written by A.C. Bradley and directed by Bryan Andrews, each episode of What If…? is a standalone story that sees beloved heroes and familiar characters such as Peggy Carter, Steve Rogers, Bucky Barnes, T'Challa, Loki, Natasha Romanoff, Nick Fury and more take center stage, though there is an overarching narrative that links to more of the Marvel Multiverse.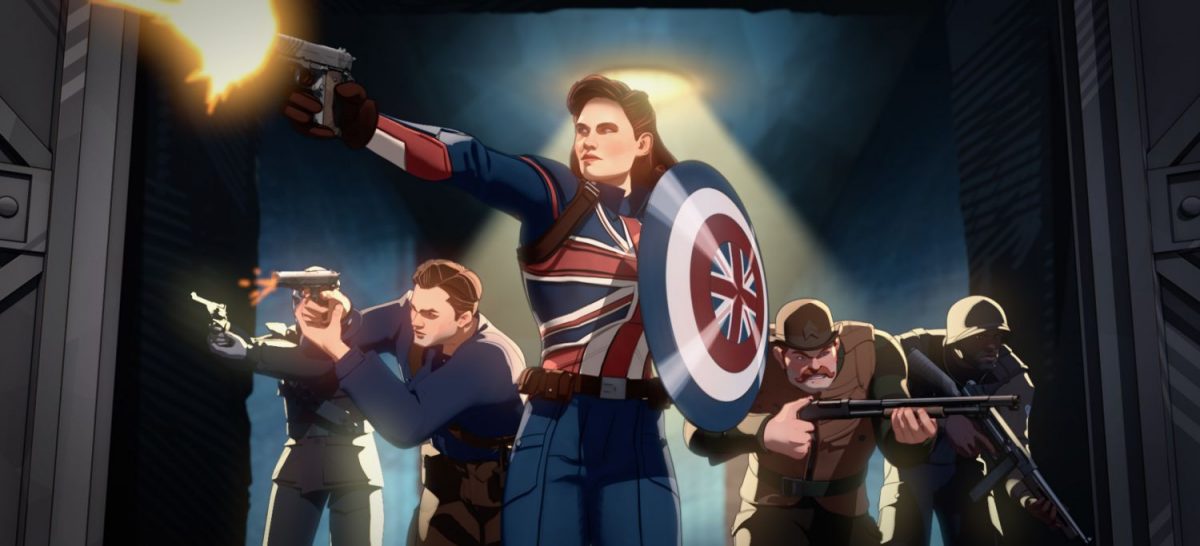 Briefly, episode one explores what happens when Peggy Carter – not Steve Rogers – takes the super soldier serum instead. The classic, pulpy, action-packed episode follows Captain Carter as she puts a stop to the war and ends the Nazis once and for all. The episode also sees beloved Steve and Bucky fighting alongside Captain Carter, and sends a feminist message that one is capable of being a world-saving hero regardless of their gender.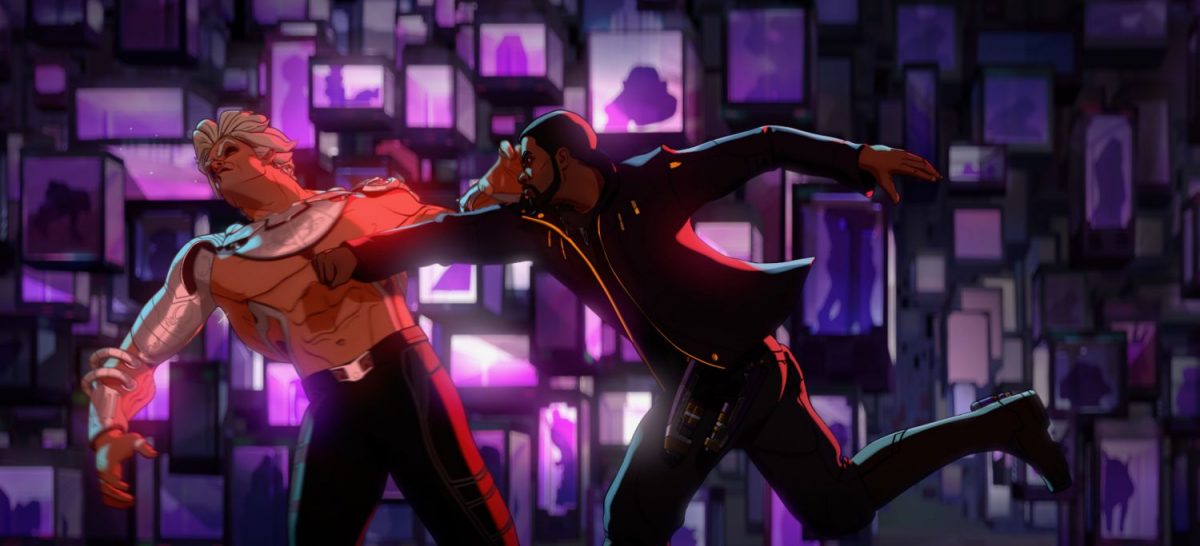 Episode two looks at young T'Challa kidnapped by Yondu and taken to space with The Ravagers. A light-hearted and heist-like episode, fans get to see T'Challa in a different and playful light compared to the stoic and serious King of Wakanda we have come to know in the MCU. Voiced by Chadwick Boseman himself, this is the late actor's last outing as the prince of Wakanda, so prepare some tissues because this otherwise exciting episode will inevitably have you missing the respectable actor all over again.
The third entry in this anthology series sees Natasha Romanoff and Nick Fury attempt to put together a team of supers that will protect Earth. Sounds familiar? Whilst it starts off looking like the first Avengers movie, a shocking twist sees an unfortunate and premature end to what fans now know as Earth's Mightiest Heroes. A murder-mystery episode, fans can expect to be completely shocked when the murderer is revealed.
From the get go, What If…? is intriguing as it forces fans to think outside of the box and outside of their knowledge. Taking fans by surprise with every episode, What If… ? gives fans a different way to love and understand the characters they have grown attached to over the past 13 years.
We know, different kind of sounds like a bad idea at first, but if you're a fan of the original comic books, then you know that the genesis was borne out of love for the characters, to see how events would transpire if things changed.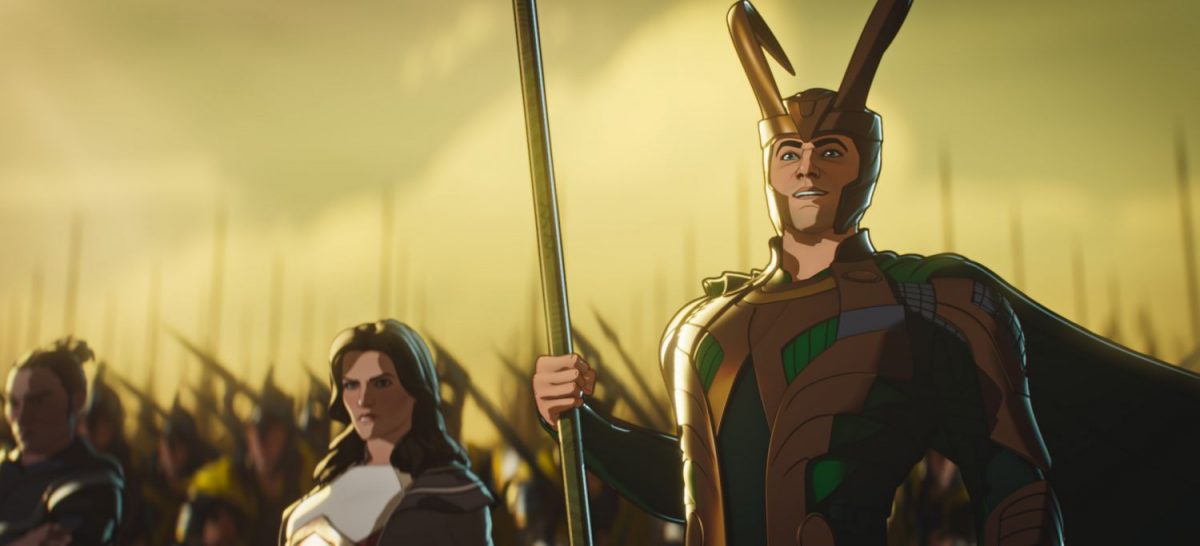 These characters have an entire backstory and decades of comic book, TV and movie histories to them, and re-writing that can either go really bad, or really really really bad so thank Odin that What If… ? is spearheaded by Bradley.
As the show's writer, Bradley was able to keep the essence of each character – their personality, their core belief systems etc solid – despite tasking them with different roles and living different life trajectories. Even when characters turn evil or play a villainous role in What If…?, their motivations still remain the same, and are largely believable. It's definitely not easy to re-write a character and still keep their essence, so Bradley deserves love for this talented skill of hers.
With each episode homaging a distinct genre, including horror, comedy and trauma-driven drama, clicking play on your remote, keyboard or screen is like reaching into a box of assorted chocolates. You don't know what you're getting, but you'll enjoy it anyway. Connecting each episode is the voice of Jeffrey Wright as Uatu The Watcher, an immortal being who watches as events unfold, but his kind is taught to never interfere with anything that transpires.
Running for 30 to 40 minutes per episode, an episode of What If…? feels like a mini Marvel movie. Each episode is well-paced, usually starting slow to provide context and re-jog one's memory of what happened in the MCU that we know, such as Steve Rogers getting ready to take the serum for example, before the story takes a different turn. Once it takes its turn, the episode builds up to high-impact action in the centre before neatly ending with a high.
Because each episode is short though, it often ends with viewers questioning, well, what happened then? Sure, we get to see the wrongly-abducted T'Challa have his space-adventure, but what happened to Peter Quill in that reality? Does Ego finally kill Peter? Who knows? Maybe What If…? may explore what happens in season two? Guess we'll have to wait and see to see a continuation, if any.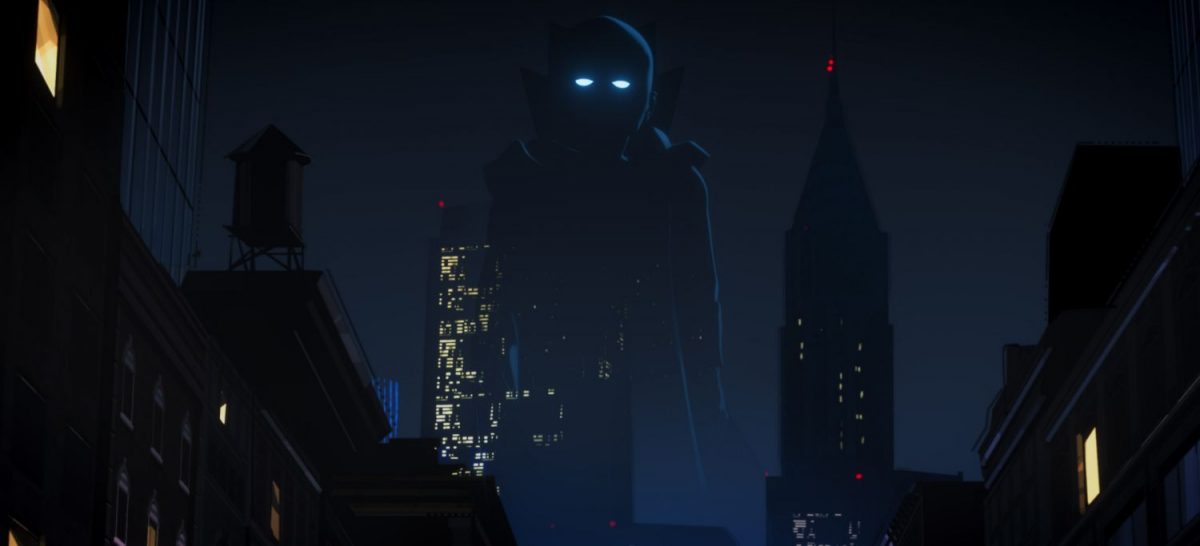 As Marvel Studios' first ever animated series, What If…? boasts plenty of star power with some Marvel veterans returning to voice their characters including previously-mentioned Chadwick Boseman, Hayley Atwell, Sebastian Stan, Tom Hiddleston, Mark Ruffalo, Karen Gillian, Nick Fury, Jeremy Renner and Chris Hemsworth amongst many others. There is definitely a lot more excitement and a sense of comfort hearing the same voices voice a character. As of yet, there is no knowing if future animated series from Marvel Studios will see the veterans return again so until then, this is a What If… ? special that fans can savour.
The series takes on an interesting cel-shaded 3D animation style that is new and never before seen from Marvel Studios. It's an interesting style choice that is unexpected seeing how the recent animated character we've seen in the Marvel Disney+ series thus far (Miss Minutes) is a regular 2D animated character.
Whilst it takes a while to get used to, especially since cel-shaded 3D animation style is more common in video games and anime than Western media, the animation style brings out an eerie life-likeness that looks just like the actors from the film. The likeness and the animation choice definitely serves as a plus for the series especially when you pair these familiar faces with equally familiar voices.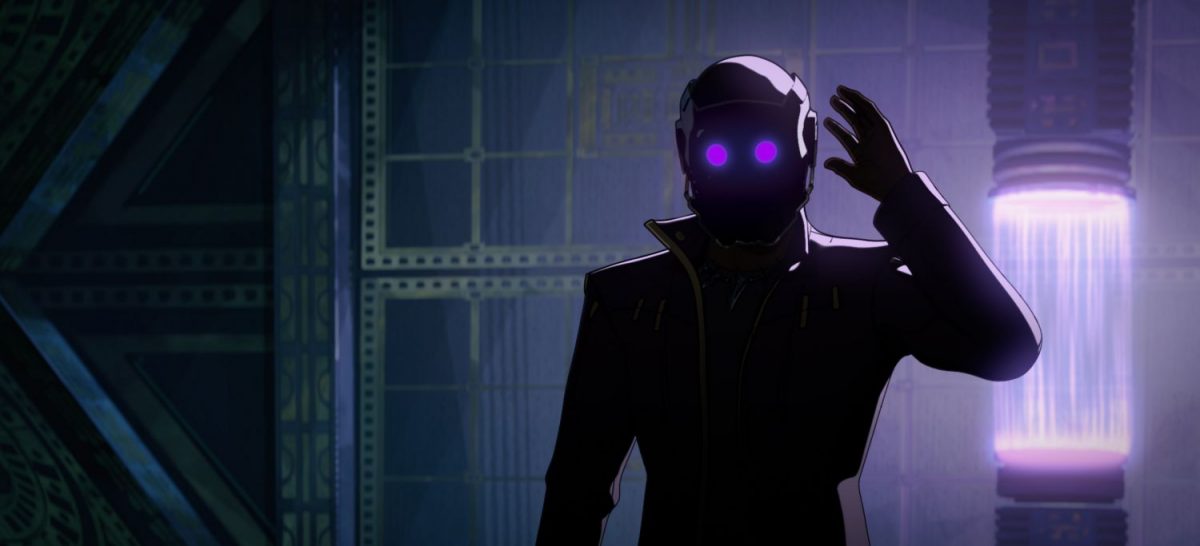 As the first animated series, there isn't anything else one can compare What If… ? to but this series is already holding a high benchmark, just like how WandaVision still holds the benchmark that The Falcon and the Winter Soldier and Loki have yet to meet.
In all, What If…? is a brand new way of experiencing the Marvel Cinematic Universe once more, and will have you falling in love with the characters for different reasons all over again. Writer Bradley has taken possibilities to a whole new level and will undoubtedly have fans waiting for a new season the moment What If…? ends.
What If…? is out on Disney+ on 11 August 2021.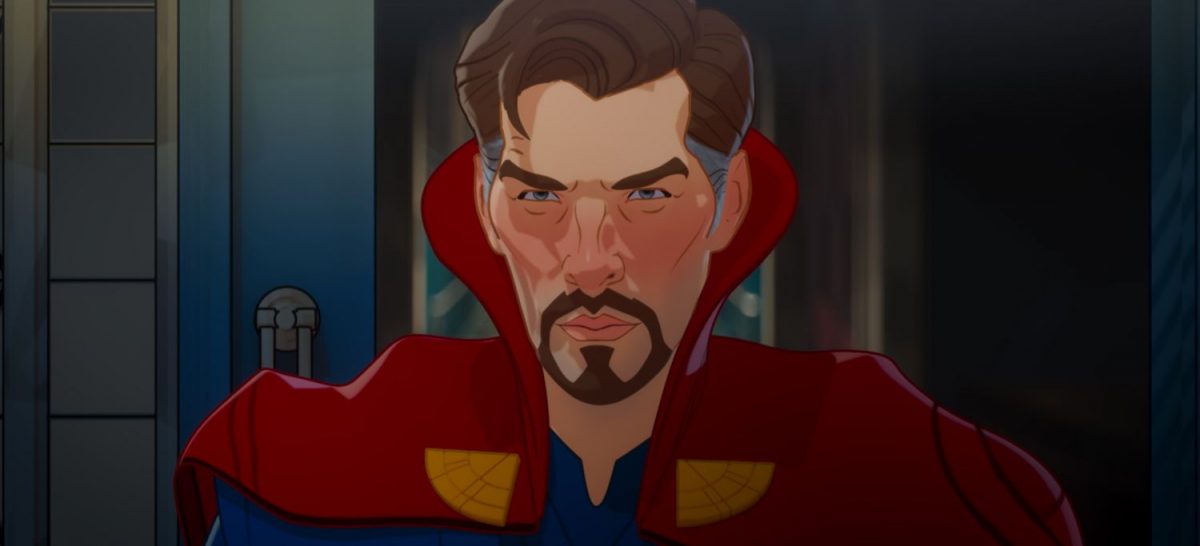 GEEK REVIEW SCORE
Summary
What If…? is a brand new way of experiencing the Marvel Cinematic Universe once more, and will have you falling in love with the characters for different reasons all over again.
Story -

8/10

Direction -

8/10

Characterisation -

9/10

Geek Satisfaction -

9/10