Three years after online toys and video games retailer PLAYe tried to dominate the market by moving online, buying over the competition, and absorbing popular game stores into their fold, it looks like it's game over for what was once Singapore's largest speciality retailer.

According to sources in the local video games retail industry, PLAYe is shutting down its app and will refocus on traditional retail. Talk within the industry is that the retailer still has leases to fulfill, and will continue to operate some stores.
Established in 2015, PLAYe was started by Corous360, a unit of online firm DeClout. The intention then was to establish an online and mobile retail platform centered on video games and toy collectibles.
PLAYe wooed customers and attracted app users by offering free credits and coupons via its app, to entice users to order and pay online, and pick up purchases from the many physical stores it opened or converted into PLAYe storefronts.
This included partnerships that saw popular brick-and-mortar store Funz Centre convert its eight stores into PLAYe stores in 2015. This was followed by the conversion of Zepy Games and GameXtreme stores shortly after.
In a 2015 interview, Corous360 chief executive Kelvin Tay said that the company planned to expand across Southeast Asia, and have 100 stores within the next three years.
Its next major partnership was with popular indie game retailer Qisahn in 2016, a then nine-year -old game retailer that made its name within the core gaming community in Singapore and Malaysia.
But less than six months later, Qisahn founder, Soon Qishan, opted to leave the PLAYe fold, and relaunched Qishan as a bigger retailer just a few units down from its original shop at Fast East Shopping Centre.
Since then, PLAYe's app discounts and coupons began to shrink, and the app has gone quiet in recent months. Geek Culture understands that the PLAYe app and brand has not been in use for "quite some time".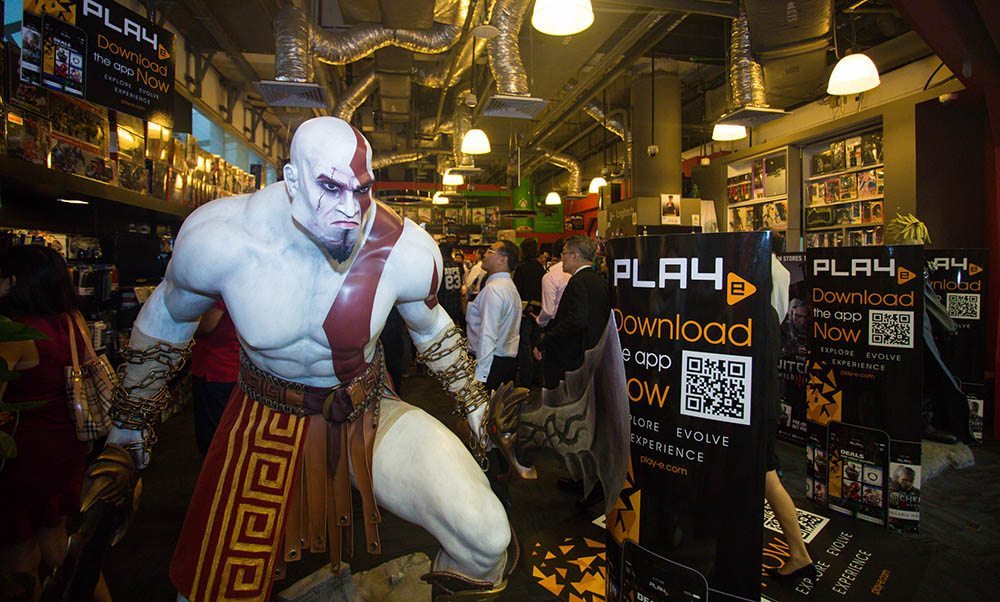 First to go is the focus on the app, which previously offered weekly discount coupons, and was used to drive traffic to the stores. Up next, some retailers that switched to PLAYe will slowly begin to change their signage, and stop calling themselves PLAYe altogether.
According to an industry insider, some retailers that folded under the PLAYe brand will slowly revert back to their respective store brandings soon.
While members of the game industry said they do not want to speculate on the reasons as to why PLAYe is departing the market, they point to the fact that the local video game industry is expecting more store closures to follow.
Longtime games retailers Seow Choon Games called it quits in 2013. In the last few years, noted games retailers Family-Com closed its Parkway Parade and subsequently, its Tanglin Mall store. It is expected that the last remaining store at Great World City will also be shuttered.
According to Facebook page Singapore Toy Sale, several speciality shops have already shuttered in 2018, including TOG in Bedok Mall and The Brick Shop LEGO at Bedok Mall in February, and Secret Chamber at Causeway Point this month.