Japanese lens manufacturer Tamron has been on a mission to build up their E mount line up of camera lenses and while a majority of these lenses have been full frame options, it has, of late, decided to enter the APS-C category.
For many A6000 series users, this is a welcomed addition as Sony's own line up of lenses for the APS-C format is limited at best. Yes one can use full frame lenses, but the size difference and price are just some of the factors that limit some buyers.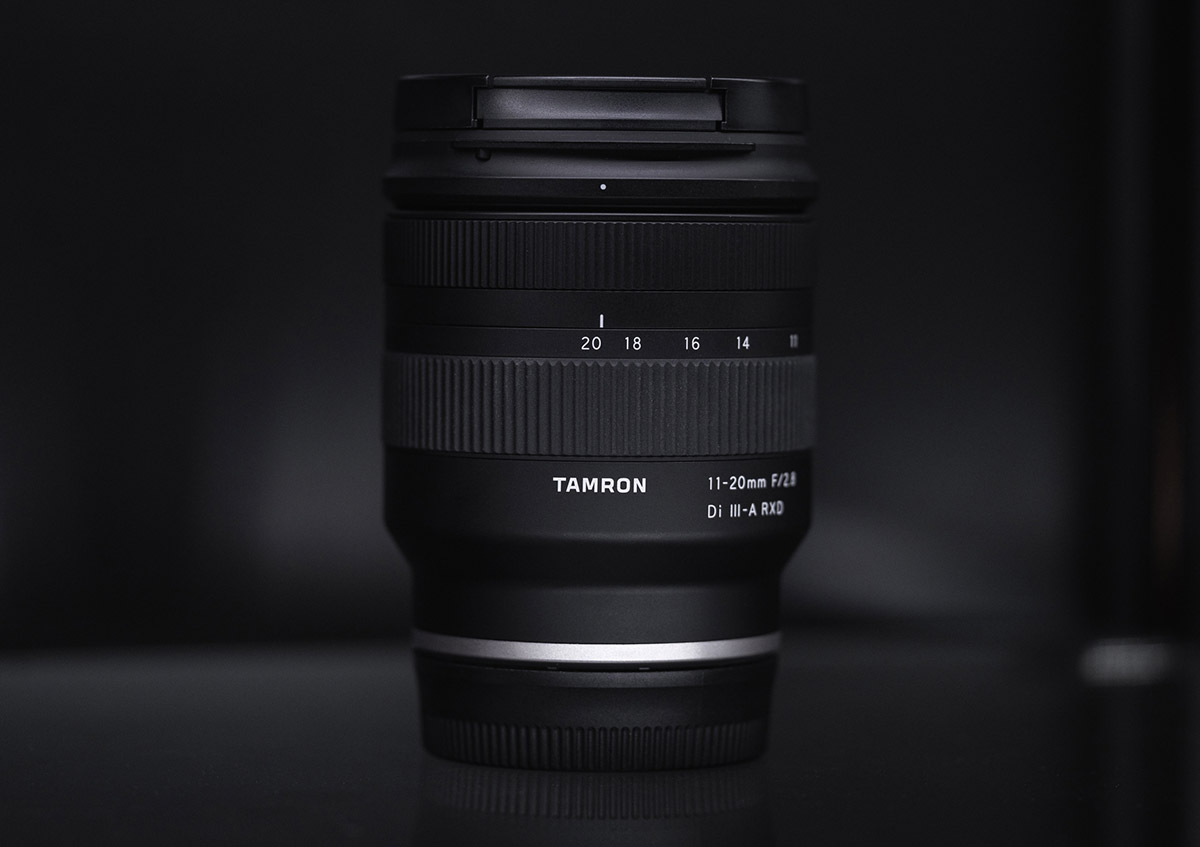 Earlier this year, Tamron released the 17-70mm F/2.8 Di III-A VC RXD APS-C lens, which turned out to be a solid performer, giving users the full frame equivalent of 25.5 – 105mm. Still, many content creators were looking for something even wider for photography, video work, vlogging etc.
And with the introduction of the world's first 11-20mm f2.8 lens (11-20mm F/2.8 Di III-A RXD), Tamron has brought a lens that excels in wide angle photography, along with a powerful video lens in a package that is compact, lightweight and affordable.
Size
Anyone looking for a constant f2.8 aperture lens, especially a wide angle one, will normally have to sacrifice size and weight to get optimal results, but Tamron has really built an impressive lens coming in at only 335grams, with a length of 86.2mm. The filter size is also the same as the rest of Tamron's Sony E Mount lenses, coming in at 67mm.
Build Quality
If you are already familiar with Tamron's Sony Lens line-up, then you can expect the same build quality and finish with this lens. For those not familiar, the design is simple – matte black plastic composite finish with white markings. It's not going to compete with the G Master lens designs and build quality, but again, that is not Tamron's aim here as the company is more concerned about what's inside, than the lens aesthetic.
Internals
This is Tamron's take on their Sony lenses, and the 11-20mm f2.8 is packed with some fantastic glass and AF Motors. Inside, you have the RXD (Rapid-eXtra-silent stepping Drive) Auto Focus Motor system for fast and accurate focusing, which more than keeps up with Sony's own offerings. Inside, you have 12 elements in 10 groups, with two glass folded Aspherical elements, two Low Dispersion elements, and one XLD Extra low dispersion elements to help alleviate Chromatic Aberration when shooting wide open at f2.8.Unfortunately there is no optical stabilisation inside the lens, but for the size and weight it's not necessary.
Performance
In a nutshell, this lens performs extremely well. The auto focusing is quick, accurate and rivals the G Master lenses, and this was done trying it on the A6500, A1, A9II and A7RIV. Eye tracking, and tracking in general perform as well as with any other native Sony lens would.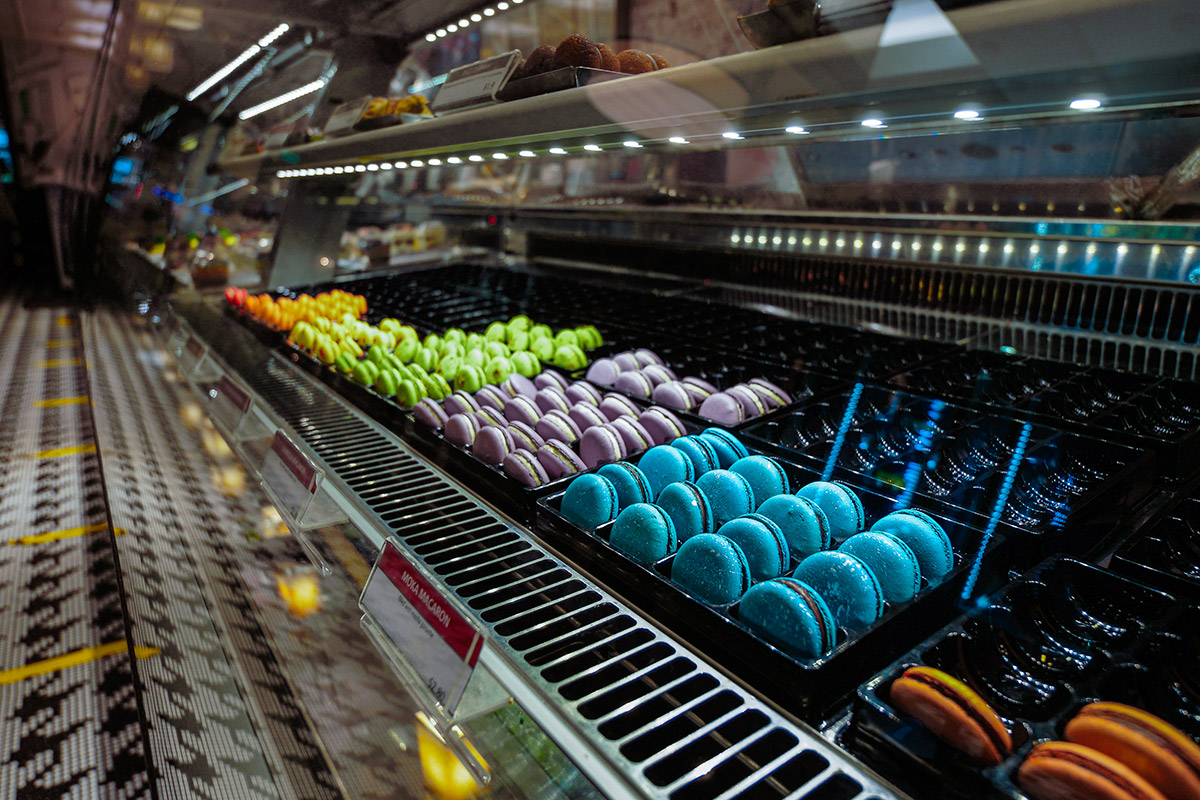 The lens quality is very sharp, which makes it ideal for landscape, cityscape and street photography. While one wouldn't necessarily use this for portraits of others, it's actually ideal for better selfies than what your smartphone can achieve. For the video users, this lens is bitingly sharp and will definitely be noticeable looking back at your footage.
Use Cases
From testing this lens with a number of systems, and scenarios, the Tamron 11-20mm f 2.8 is a vloggers dream lens, for APS-C users. You can achieve that wide-angle you need to have optimal framing, and with the fantastic AF performance, your worries of being out of focus are no longer warranted. Even if most of your content is for social media usage, such as Instagram, Facebook, TikTok etc., and you want to film yourself with the cameras on a tripod, this focal length is extremely ideal, especially if you have a limited space to film in. Close focusing is also stellar, giving you 0.15 meters at 11mm and 0.24 meters at 20mm, which allows for even more creative video and photography work without sacrificing image quality.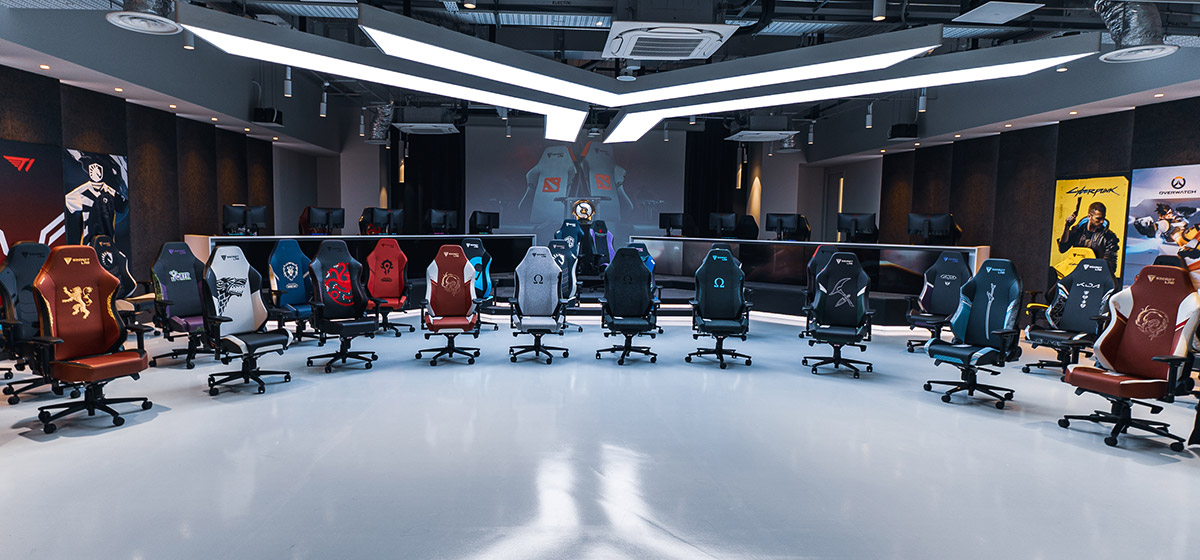 When using the lens on a full-frame system, there are also some pros and cons, depending on your camera system. For photography, the ideal Sony cameras would be the A7R series or A1, due to the high?? megapixel count. Once mounted to the A7 series of cameras, you can easily set the field of view to APS-C mode, thus negating the vignetting. However, doing this will reduce the megapixels in your image.
For A7C, A7III and A9 users, this will leave you with minimal cropping power if you need it. For the higher resolution cameras, you will still have some megapixels to utilise, without sacrificing too much on image quality.
For video users, the crop won't have much effect on image quality, so for those looking to use this lens primarily for video, you should have little to no issues.
Conclusion
The Tamron 11-20mm F/2.8 Di III-A RXD lens is a worthy lens, regardless if you're using an APS-C camera such as the Sony A6000 series, or even the A7 series. The focal length and constant f2.8 aperture is a welcomed addition to the growing E Mount lens options on the market, giving photographers and content creators a viable and affordable option without sacrificing image quality.
---

Drop a Facebook comment below!