It seems the Umbrella Corporation might not be solely relegated to works of fiction now as Chinese netizens have found a Shanghai-based biotech company with a logo that looks suspiciously familiar.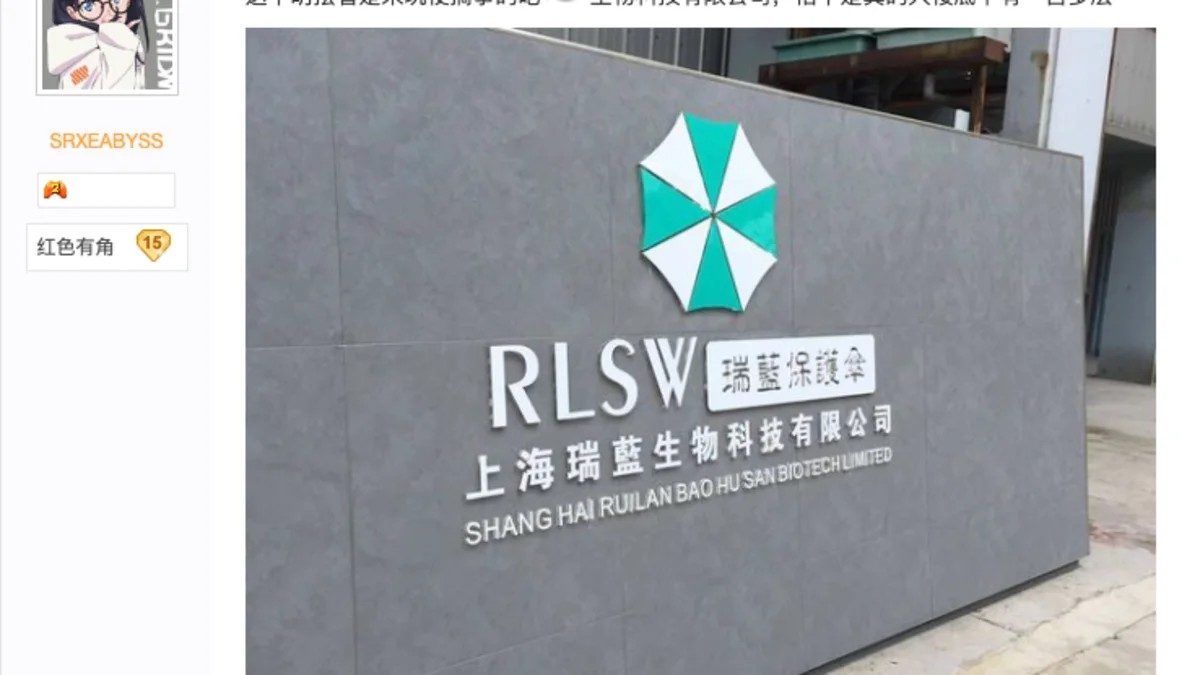 Not long ago, photos of the biotech company surfaced on Chinese social media site Sina Weibo and it seems that the logo is very much real and not a photo manipulation.
Much like the Umbrella Corporation in Resident Evil, the Shanghai Ruilan Bao Hu San Biotech Limited is a research company that specialises in biotechnology. Fans of the series will also immediately notice the striking resemblance between both the logos, with the only noticeable difference being the colours used.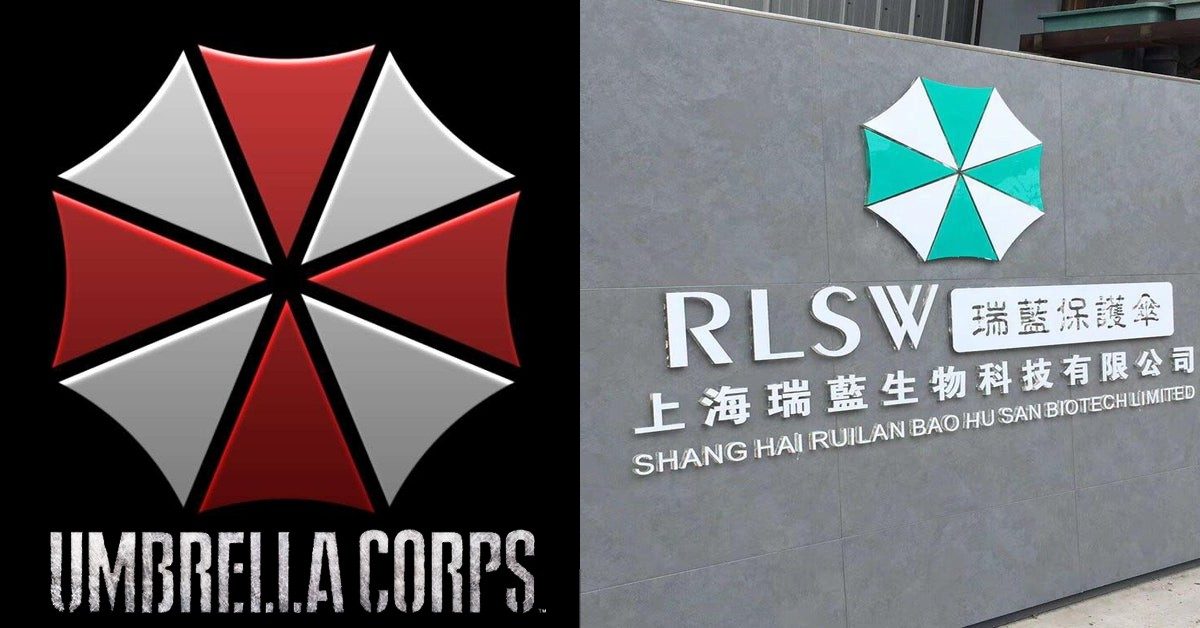 While the logo used by the Umbrella Corporation is red and white, the real Shanghai company uses white and teal for their logo.
"I guess the founder of the company must be a Resident Evil fan," read one Weibo comment.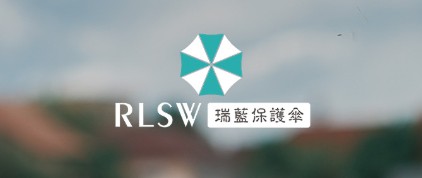 The five mandarin character underneath the biotech company's logo reads 'Ruilan Baohushan' or 'Ruilan Safety Umbrella'. Coincidence? Maybe, maybe not.
Who knows, Shanghai might just turn out to be Raccoon City.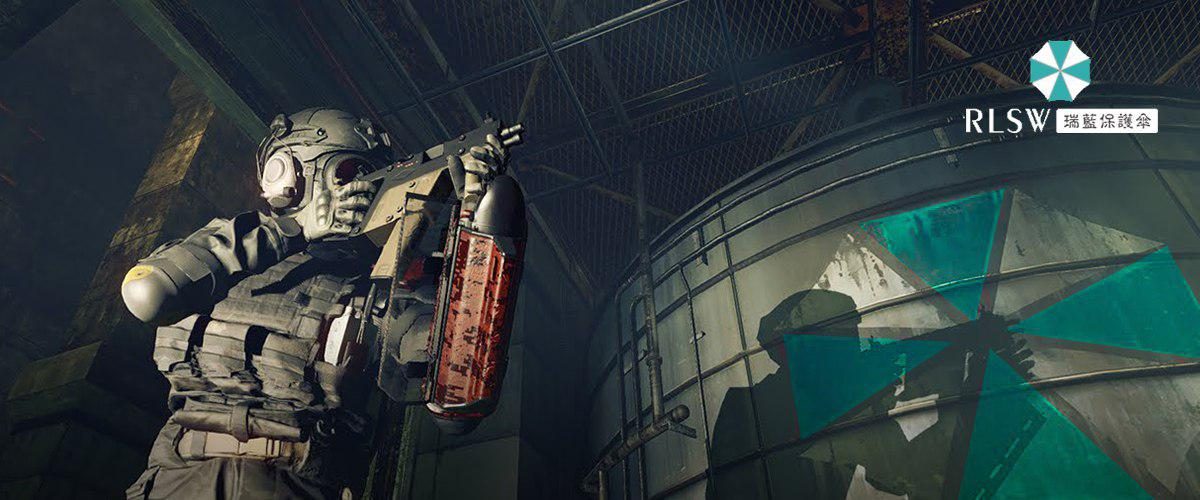 In 2017, there was a skin care clinic in Vietnam that had the exact same logo as the Umbrella Corporation, colours and all. Sadly, Medcare Skin Centre has since changed their logo to something completely different. It seems the Umbrella Corporation is extremely popular in real life, despite being an evil pharmaceutical and biotech company in the Resident Evil universe.