As part of the latest State of Play presentation from PlayStation, there were plenty of interesting announcements and reveals. However, for those hankering for the return of cult classic Dino Crisis, Capcom has something else up its sleeves. Introducing Exoprimal, a new title featuring intense multiplayer co-op battles against the strongest and deadliest dinosaurs.
That premise alone is enough to whet one's appetite, and the Japanese company is certainly going all out for the game. In the year 2043, mysterious vortexes have started appearing, unleashing swarms of dangerous dinosaurs into our world. To survive, humanity is counting on the brave Exofighters to fight back.
Exoprimal will feature some cool-looking Exosuits, designed to help players overcome the overwhelming odds. The game is focused on multiplayer co-op gameplay, with each Exosuit having a clearly defined role. Every suit is built with team-based gameplay in mind, and each suit has unique abilities and weapons that represent their distinct specializations.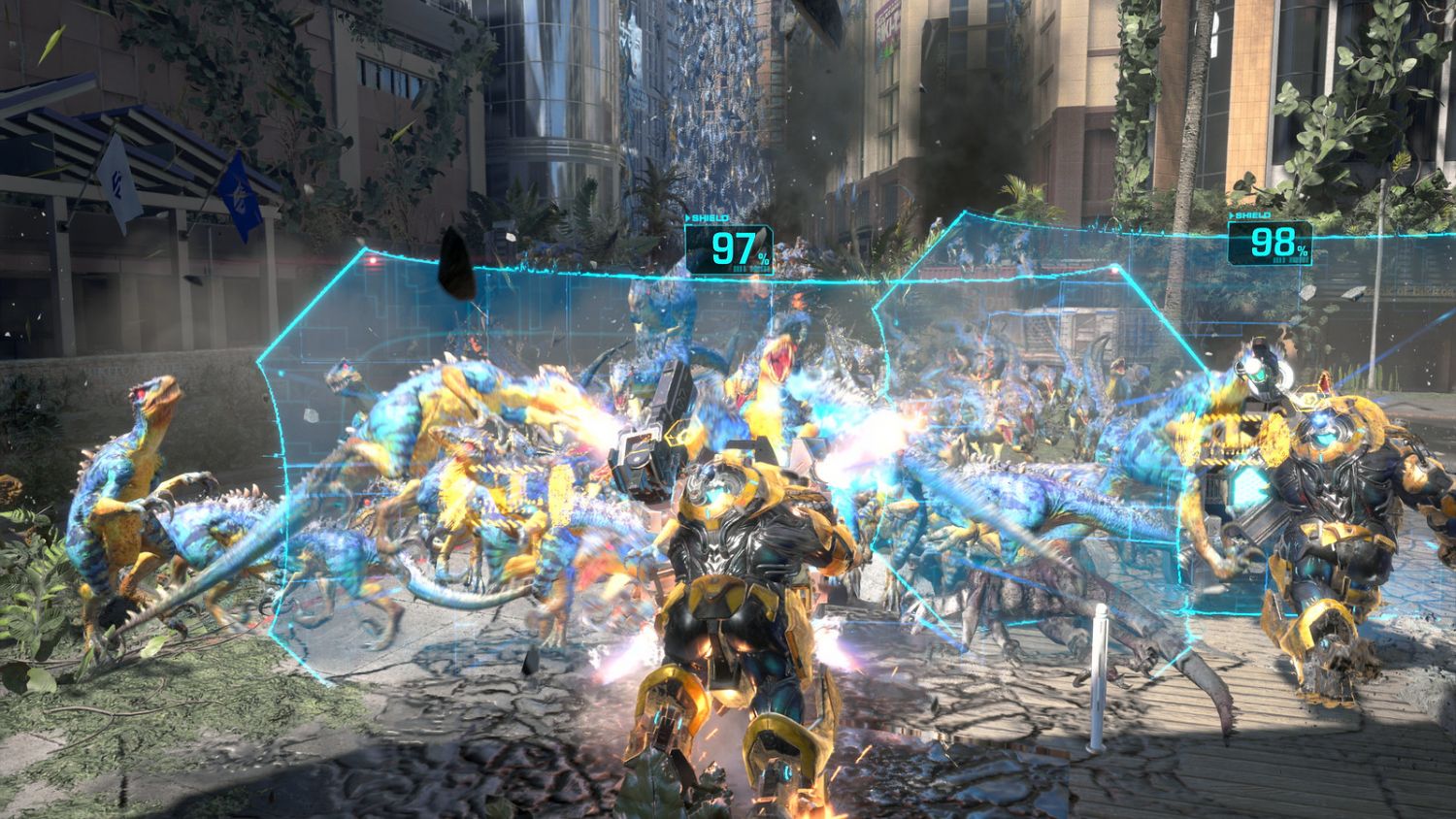 You can be sure there will be a tank, a DPS-focused suit, ranged, and even an aerial option, so be sure to get your team together when the chance arises. While you can plan for all kinds of situations, being flexible and agile will be important, which is why Exoprimal will allow players to change their Exosuits at any time, adjusting the composition of your team on the fly or testing new builds out.
As for the dinosaurs, we can expect hundreds of prehistoric creatures ready to claw and bite their way into the future and make a home for themselves. As wild as the setup is, we already know that Capcom has a good pedigree when it comes to delivering excellent action and gameplay.
Exoprimal is slated for a release in 2023 for PlayStation 5, PlayStation 4, Xbox Series X|S, Xbox One, and Steam. More information about the game will be shared in the coming months.
---

Drop a Facebook comment below!