The old is new yet again, as the classic shooter Quake is back in 2021 and better than ever. Announced at QuakeCon at Home, the 25th anniversary sees an enhanced version of the first-person shooter return to modern platforms. In fact, you can already start playing as it is available now!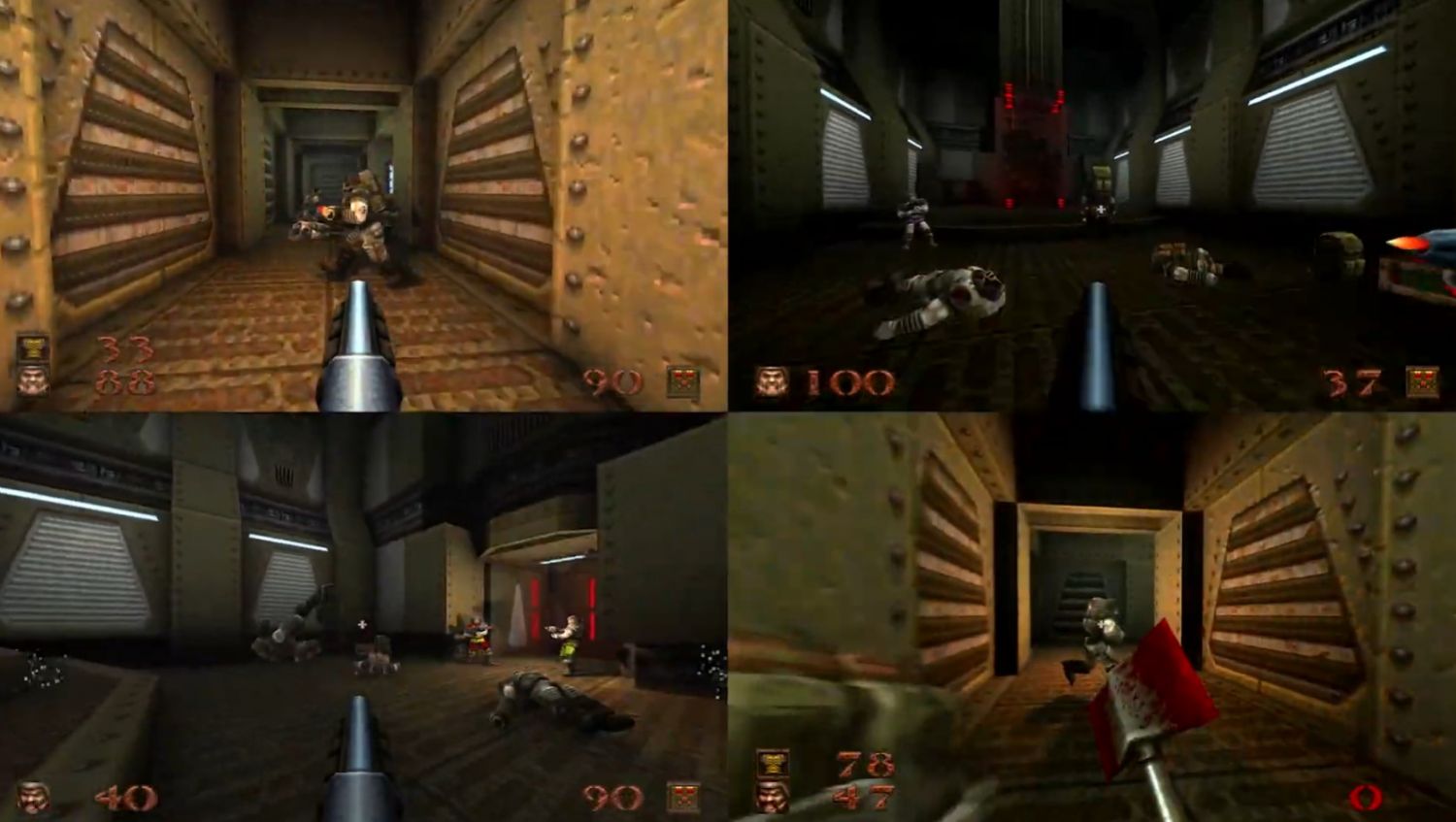 Quake arrives on PC, Xbox One, Xbox Game Pass for console and PC, PS4, Nintendo Switch, and is backwards compatible on Xbox Series X|S and PlayStation 5. If you are hoping for some new console upgrades, native Xbox Series X|S and PS5 versions bringing native 4K at 120 FPS will be available soon as a free upgrade.
Quake in 2021 bumps up the resolution to 4K, with widescreen support, enhanced models, dynamic and colour lightning, anti-aliasing, depth of field, and the original soundtrack and theme song by Trent Reznor.
It is not just the base game we are talking about, the pair of original expansion packs – The Scourge of Armagon and Dissolution of Eternity – is part of the deal. Moreover, MachineGames has also added two more expansions of their own in Dimension of the Past and the all-new Dimension of the Machine.
Players can do it solo, or team up with friends in 4-player online or local split-screen co-op, and compete in pure, retro-style combat with support for 8-player (online) or 4-player (local split-screen) matches. The game also sports cross-play between all platforms and dedicated server support for online matchmaking and peer-to-peer support for custom matches.
Jump in and experience Quake and seek that adrenaline high yet again, and for those who already own the game on Steam or Bethesda.net, this 2021 enhanced update is yours for free.