GIGABYTE has just officially announced that their AORUS Gen4 7000s NVMe SSD (with a read speed of up to 7,000 MB/s) is fully compliant with the PlayStation 5's M.2 storage expansion.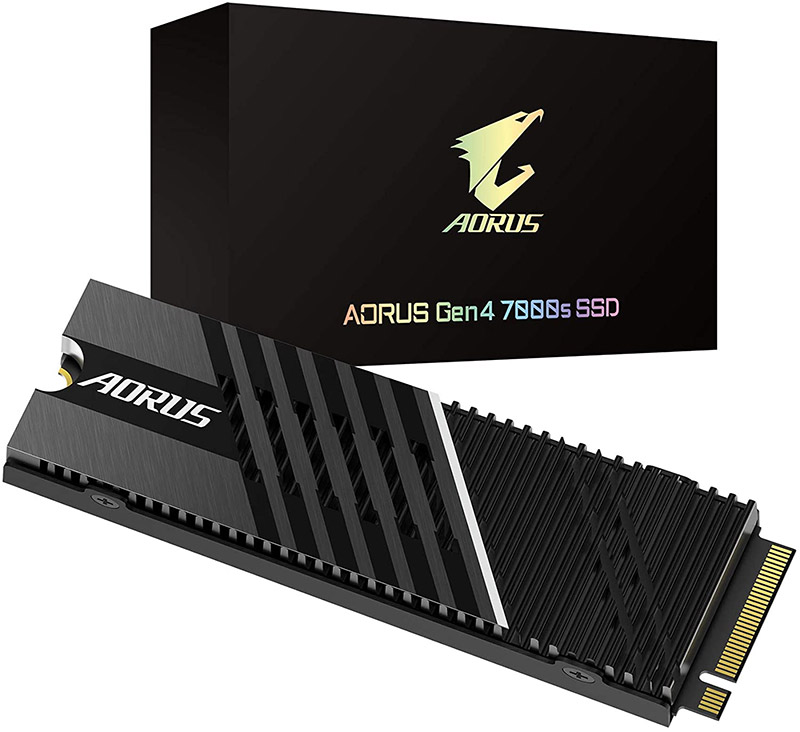 "AORUS Gen4 7000s SSD complies with PS5 expansion specifications in terms of appearance, performance and thermal design. It provides large capacity up to 2TB with easy installation, which allows users enjoy sufficient game storage space."

Jackson Hsu, Director of the GIGABYTE Channel Solutions Product Development Division.
AORUS Gen4 7000s NVMe SSD has already been launched in early 2021 so users who already own the SSD can use it to expand their PS5 internal storage directly once the official PS5 firmware update is released. Just be sure to download optimized firmware from GIGABYTE's website first.
The AORUS Gen4 7000s (with heatsink) starts at S$273 on Amazon for 1TB and S$219 for the version without heatsink for 1TB. Do note though, that you would need to buy a third-party heatsink if you have the SSD without the heatsink.
Speaking of PS5-compatible SSDs, WD_Black's SN850 and Seagate's FireCuda 530 are two other alternatives to consider. However, they are priced significantly higher than the AORUS.