It's the year of 2009, and Dark Souls has first been introduced to the gaming community. Bursting forth with rich lore, well-established worldbuilding, and insanely difficult gameplay, it went on to become a fan favourite – or the most hated game for some – and a legendary title in the industry.
Nine years on, players were once again given the chance to revisit the world of Lordran in the form of DARK SOULS: REMASTERED. While those on PC and home console systems got back to the grind, with newcomers struggling but slowly getting by, owners of the Nintendo Switch were deprived of the chance to do so when it dropped on May 25, 2018.
That wasn't meant to be the case. Initially planned for a same-day release across all platforms, the game eventually succumbed to delay on the red-slash-blue handheld device, and is said to have been pushed back for a Summer 2018 launch. The date has now been placed to be October 18, 2018, which will also be when the Solaire of Astora amiibo goes live, following an earlier announcement of its inclusion to the existing lineup.
Before you ask, yes, it executes the signature 'Praise the Sun' emote, and no, it doesn't do anything else. Useless as it may be, at least the sheer ridiculousness of it all makes for a good laugh or two – something that's bound to be in limited supply as brave adventurers die over and over in-game.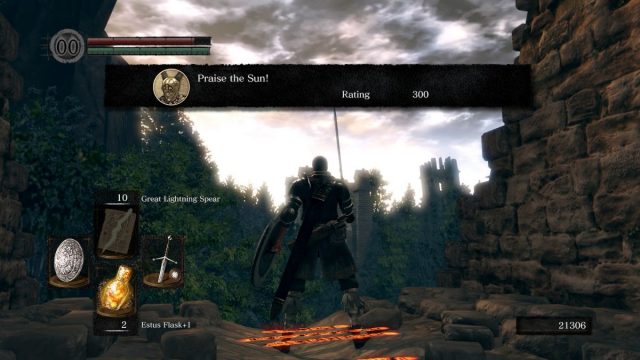 With the Dark Souls Remastered and amiibo duo being five months late to the party, we think it's about time for fervent Switch enthusiasts to dive back into the realm of all things Dark Souls, and relive those memories once again.
Si Jia is a casual geek at heart – or as casual as someone with Sephiroth's theme on her Spotify playlist can get. A fan of movies, games, and Japanese culture, Si Jia's greatest weakness is the Steam Summer Sale. Or any Steam sale, really.
---

Drop a Facebook comment below!

---