You might not know what it is, but you've definitely seen it. The large knob-like devices attached to the back of smartphones, used by everyone from Kylie Jenner to Michael Phelps. PopSockets is one of the recent additions to the smartphone accessory market, and it's finally launching in Asia.
PopSockets LLC was started by American philosophy professor David Barnett, who launched a Kickstarter campaign in 2012 to produce a useful accessory to prevent earbud cords from getting tangled. It sold over 35 million units last year alone, and has now expanded sales to the Asia-Pacific region, with Singapore being home to its Asia-Pacific headquarters.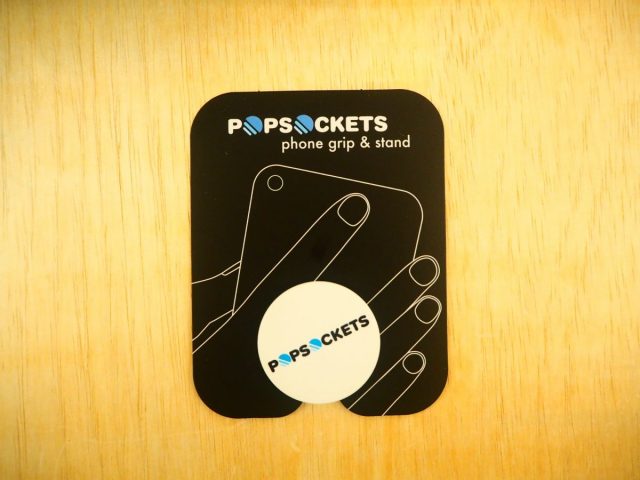 Previously, the only way to get one of these little knobs was to order them online, but soon, these gadgets will be sold all over the country. Retailers include BHG, iStudio, Kinokuniya, Nubox, Popular and Tang's, meaning that you'll be able to get them pretty much anywhere in Singapore.
What is a PopSockets Grip, then?
The accessory attaches to the back of your device, making it easier to maintain a steady grip.
It makes use of a patented accordion design to expand and collapse, meaning that you can pull it out for better grip, then collapse it so it still fits in your pocket. Each Grip is designed to expand and collapse 12,000 times. The water-based glue used to attach it onto your device means that it can be repositioned up to 100 times.
It definitely makes it easier to take selfies – no more precariously holding your phone while hoping that you don't drop it. They serve as pretty stable stands for devices, and you can attach two or more for better grip for bigger devices. It also makes mobile gaming much easier, since it frees your thumbs from having to grip your phone. Users have also used the PopSocket Grips in other, creative ways, which we'll be covering in our review.
Besides the Grip, PopSockets also manufactures Mounts, which can be used to stow your device securely for safer use. No more having your phone slide around in the car.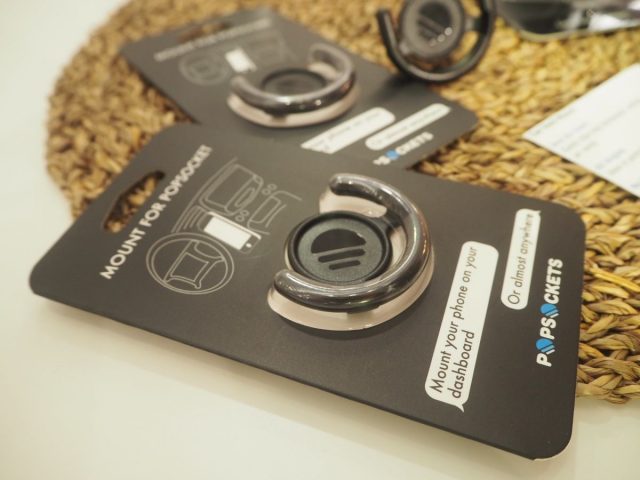 You might feel like having a huge button on the back of your phone may be unsightly, but there's no shortage of design choices. PopSockets Grips come in a variety of designs, with collaborations including Harry Potter, DC Comics and Marvel. A service to produce individual custom designs is currently in the works, but for now, there's a huge variety for you to pick from.
They also have more sophisticated designs made from a variety of materials which are priced a little higher – including vegan leather, cut crystal and aluminium twists.

There's notably a limited collection from Swarovski Crystal, of which only 3,000 units were produced.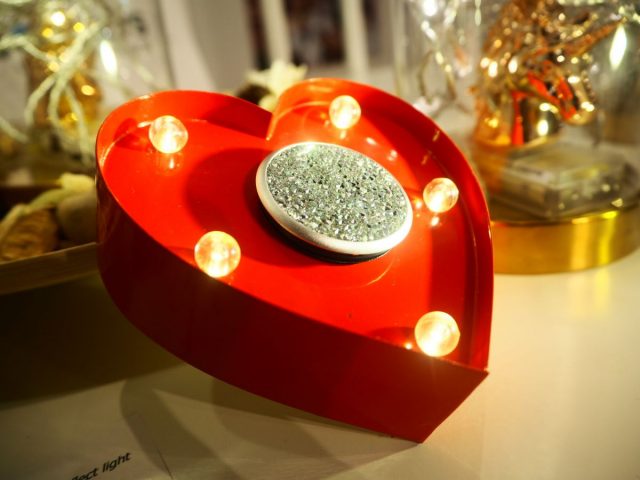 The regular PopSocket Grip is priced at S$16.90, with prices ranging higher if you opt for the fancier designs.
It may seem like a minor accessory out of many others, but it's surprisingly easy to adapt to, and more useful than you'd expect. Stay tuned for our review of the PopSockets Grip!
You could call Jeanne a dabbler – anything she isn't yet a fan of, she will be eventually. The list of things she's into is only rivalled by the things she plans on getting into. Overanalysing makes everything fun.
---

Drop a Facebook comment below!