A sequel to Wonder Woman sounds great, but this new cast announcement is pushing our hopes up, up and away. Pedro Pascal has been cast in a 'key role' for Wonder Woman 2, slated for 2019.
You may know Pascal as Oberyn Martell from Game of Thrones. He's also the star of Netflix series Narcos, and played Captain Whiskey in Kingsman: The Golden Circle. He's proven himself to be a formidable actor, and we're glad to see that he's joining yet another major franchise, and with DC's most successful film of late.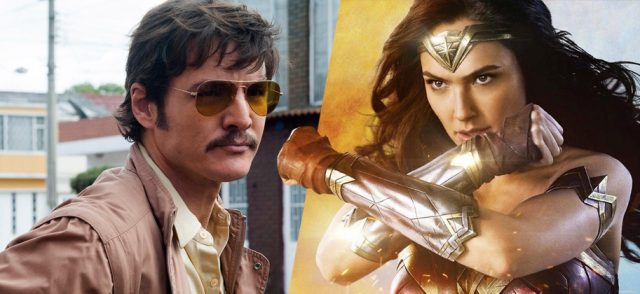 Wonder Woman was wonderful for its treatment of its characters (okay, except for Ares), and there is no doubt that Pascal can bring his talent and charisma to the table, and possibly help the sequel surpass the original. It's also nice to see more actors of colour getting cast in major roles, and Patty Jenkins shows no signs of slowing down in that regard.
Details about Pascal's role have not been announced, and the plot has been kept under wraps, but we know that he won't be shunted off to a side role. We're looking forward to hearing more about this movie as they get further into production this year.
He will be joining Kristen Wiig, who will be playing comic book villain Cheetah. Patty Jenkins is returning to write, direct and produce, and given the outstanding success of the first movie, we're looking to hear more good news from this movie.
Wonder Woman 2 is due for release in November 2019, stars Gal Gadot as Wonder Woman. There's no word yet if Chris Pine will return as Steve Trevor (yes, we know, but one can hope!).
Any ideas about who Pedro Pascal might be playing? Let us know!
You could call Jeanne a dabbler – anything she isn't yet a fan of, she will be eventually. The list of things she's into is only rivalled by the things she plans on getting into. Overanalysing makes everything fun.