O Sharknado Sharknado, parting is such sweet sorrow.
Does anyone know what these movies are anymore? Well it's finn-ally time to bid our goodbyes to the man-eating fish tornadoes, because the social media sensation series Sharknado is finally coming to an end with its sixth instalment. It's been announced that the movie will see our protagonists dive into something pretty jaw-dropping: time travel.
We're not surprised that Sharknado would take such a logic defying turn with its last movie. Given it's wacky premise, it's true to the spirit of the series to go out with a bang for the finale, and we're ready to be presented with more out-of-this-world storylines.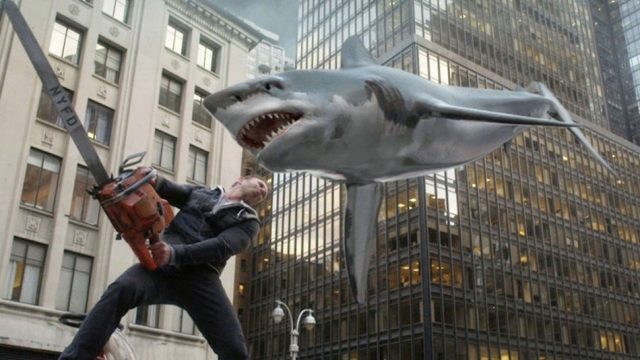 Ian Ziering is returning as the lead character, Finn, who was left wandering Earth alone after its utter destruction in the previous movie. If you recall Sharknado 5, Finn, after contemplating his isolation, was rescued taken back in time by his son to undo the damage of the Sharknado. In this one, he'll battle dinosaurs, knights and Nazio and to stop the Sharknado from causing five movies' worth of destruction.
Sounds like there'll be throwbacks to previous movies, as previous cast members Tara Reid, Cassie Scerbo and Vivica A. Fox are also confirmed to be returning.
We're curious to see if this series will be able to go out on high tide. Stay tuned for this summer, when we'll be able to see for ourselves how this franchise will choose to swim away.
You could call Jeanne a dabbler – anything she isn't yet a fan of, she will be eventually. The list of things she's into is only rivalled by the things she plans on getting into. Overanalysing makes everything fun.
---

Drop a Facebook comment below!