It's time for Star Wars fans to get their wallets ready once again. Force Friday is back again this year, at triple its usual size. Star Wars: The Rise of Skywalker, The Mandalorian, and Star Wars: Jedi Fallen Order products are about to be immortalized on store shelves around the globe come this October 4th. The countdown kicked off recently with a livestream event where Star Wars cast members unveiled some of the products that will be released on Triple Force Friday.
Here are our top 10 picks from the sea of Star Wars products that will be launched this Triple Force Friday.
---
Hasbro Ultimate D-O Interactive Droid
BB-8's new droid sidekick is the new star for this year's app-controlled droid. D-O took 18 months to develop, and it looks to be quite the technical marvel, from the range of movements it was capable of doing, and it's unique "unicycle" auto-balancing feature. Will this be a hot favourite like how Sphero's BB-8 was back in 2015?
---
Kotobukiya BB-8 & D-O Droids Collectible Statuette
Kotobukiya is celebrating the new droid duo from Star Wars: The Rise of Skywalker with a collectible statuette of BB-8 and his diminutive pal D-O.
---
Garmin Legacy Saga Series Watches
Garmin will be launching a pair of Legacy Saga Series smartwatches inspired by Rey and Darth Vader. Details are sparse at the moment, but this pair of watches should have a similar feature set as Garmin's Vivoactive 4 series. Both designs will be priced at US$399.
---
Star Wars: Jedi Fallen Order Purge Trooper Xbox One Controller
We could all use another wireless Xbox One controller, and this time, its a special edition Purge Trooper-themed version, that comes with a matching controller stand.
---
This glorious pop-up book (by Matthew Reinhart) is a fitting tribute to the entire Star Wars saga, covering all 11 movies, including a sneak peek at The Rise of Skywalker. It is already up for pre-order on Amazon for US$59.
---
Hasbro Black Series Luke Skywalker Battle Simulation Eletrconic Helmet
This full-scale replica of Luke's iconic helmet features interior padding, lights, and sound FX. Synchronized LED lights and 3 speakers create an immersive battle simulation experience, featuring energy blaster fire FX and communication from R2-D2. Flip the switch inside the helmet to choose between a simulation of piloting an X-Wing at the Battle of Yavin or a Snowspeeder at the Battle of Hoth. This should be retailed at around US$99.
---
Hasbro Black Series Supreme Leader Kylo Ren Force FX Elite Lightsaber
This all-new elite version of Kylo Ren's iconic lightsaber features a real metal hilt, 80 LED lights, and movie-inspired sound effects to make this the most realistic Force FX lightsaber yet. Slide and press buttons on the hilt to activate progressive ignition, battle clash effect, molten glow effect, and unstable plasma effect. This set includes the lightsaber, a display stand, and a collectible coin. This should be retailed at around US$299.
---
Hasbro Black Series First Edition Figures
And of course, there are the 6-inch Black Series figures that will debut in special first-edition pristine white packaging. The Sith Trooper and Jet Trooper are bound to be hot favourites.
---
Hasbro Star Wars Galaxy of Adventures Figures
A new range of stylised figures based on the Star Wars Galaxy of Adventures YouTube series are looking pretty neat, and very reminiscent of the Toy Box range of figures sold at Disney stores.
---
LEGO Ultimate Collector Series Imperial Star Destroyer 75252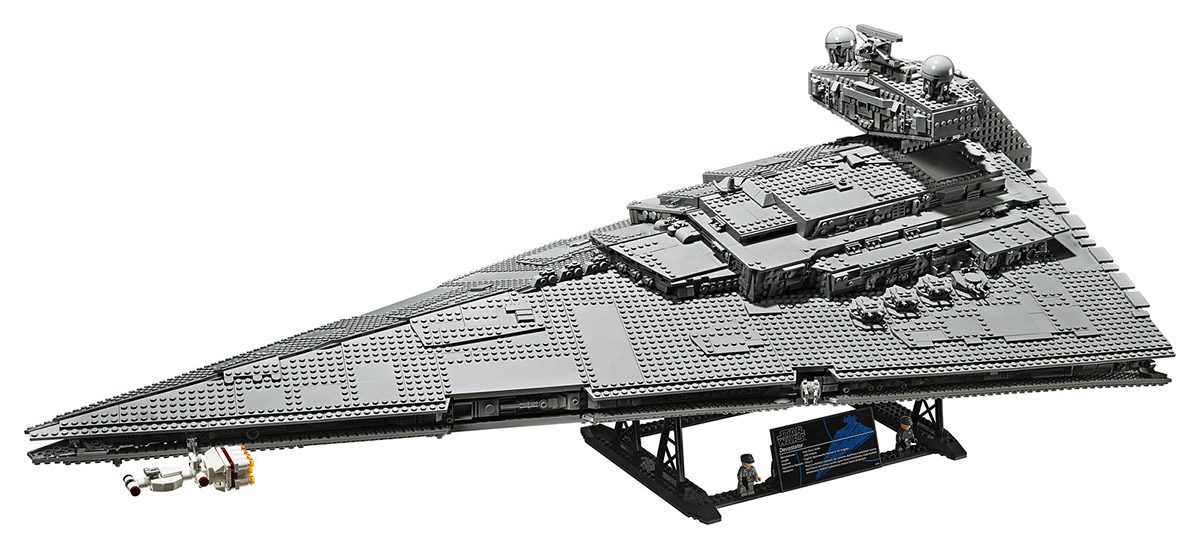 Clocking in at 4,784 pieces and 110cm long, the Devastator is a must-buy for serious collectors. The only problem will be finding the space to display this beast. Find out more about this massive set here. It will be retailing for US$699.99 (SGD $1099.90).
While we're on the topic of LEGO, there are two other honourable mentions, the iconic Y-Wing (75249) and A-Wing (75248) Starfighters make a return in Star Wars: The Rise of Skywalker too. One can never have enough LEGO Starfighters.
---
BONUS: Hasbro Micro Force Figures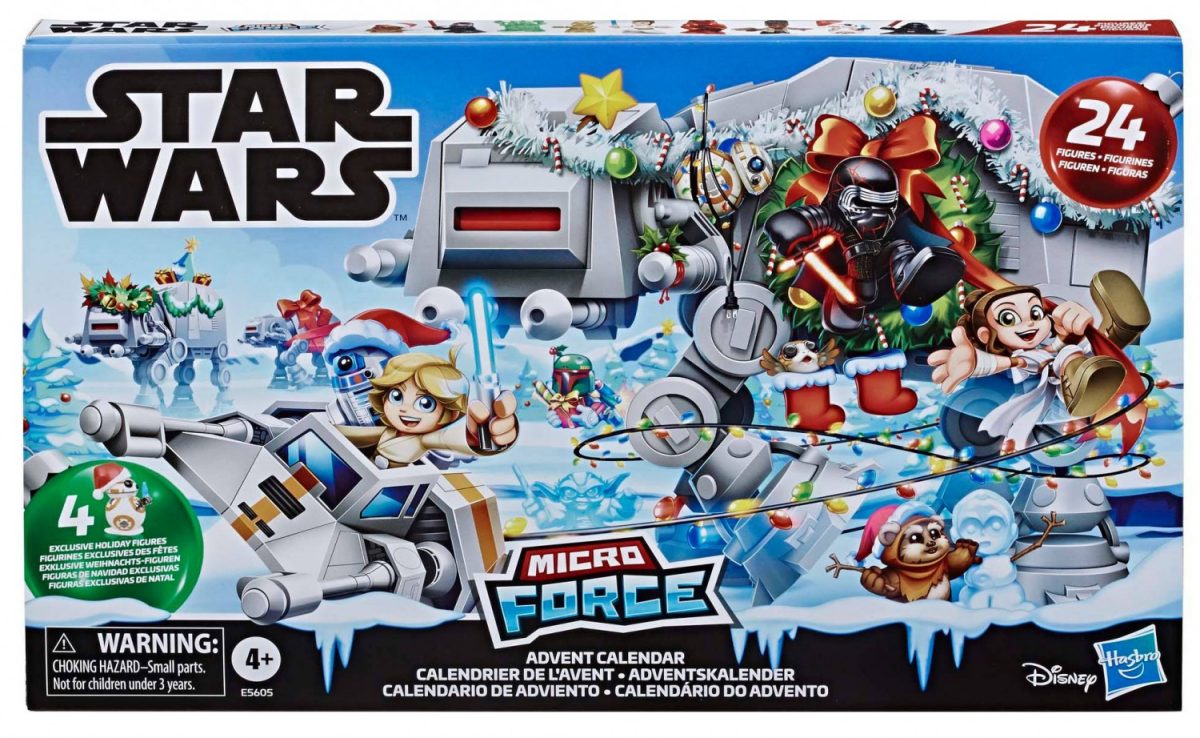 Hasbro is continuing their Micro Force line this year with a new Advent Calendar that comes with 4 exclusive holiday-themed figures, and their Micro Force Wow! Series 2 (Series 1 is still available on Amazon) which features a mini lightsaber (blind bag style) that contains 4 random figures and 1 sticker sheet. These adorable micro figures are hard to resist for all ages!
Yonk is a geek who is fortunate enough to have an equally geeky Star Wars fan for a wife, who owns a LEGO Millennium Falcon encased in a glass coffee table as their home's centre-piece.
---

Drop a Facebook comment below!

---