While some girls dream of being princesses as they walk down the wedding aisle to exchange vows with their significant other, One Piece fans might have a different idea. For those who instead wish to transform into a gorgeous pirate bride, fit to sail the seven seas, Placole Wedding has just the dresses for you.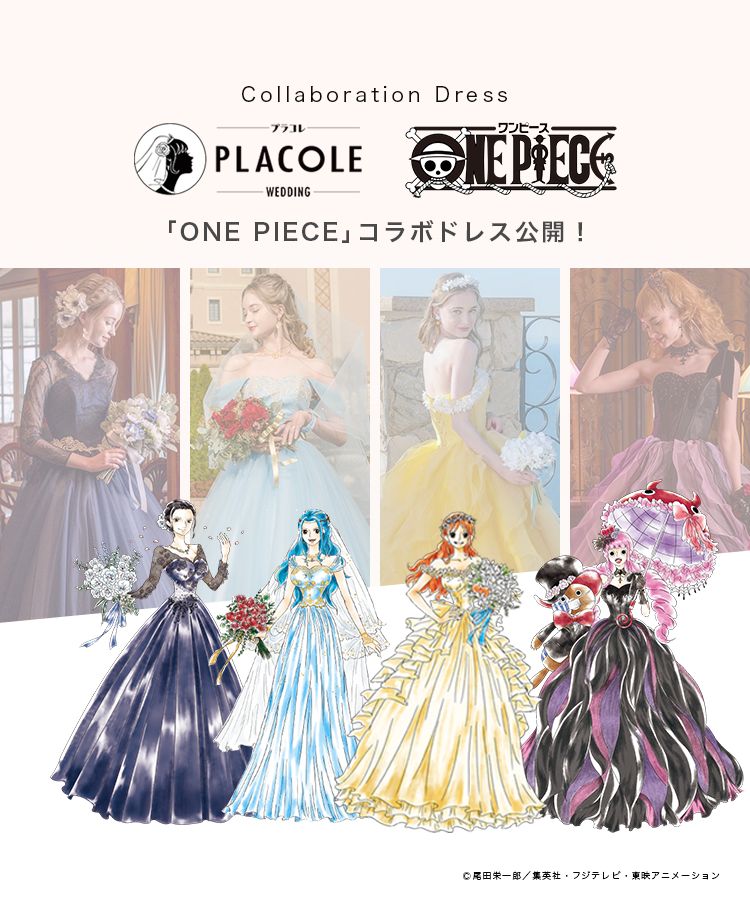 The Japanese wedding planning company have announced that they will be selling a series of One Piece collaboration wedding dresses inspired by Nami, Vivi, Robin, and Perona. Art sketches of the wedding dresses were first released in August, and we finally have a look at how the dresses will look in real life. 
Nami's bright and sunny-looking wedding dress is a nod to her bright orange hair and cheerful disposition, with the orange blossoms on the off-shoulder straps a reference to Nami's favourite fruit.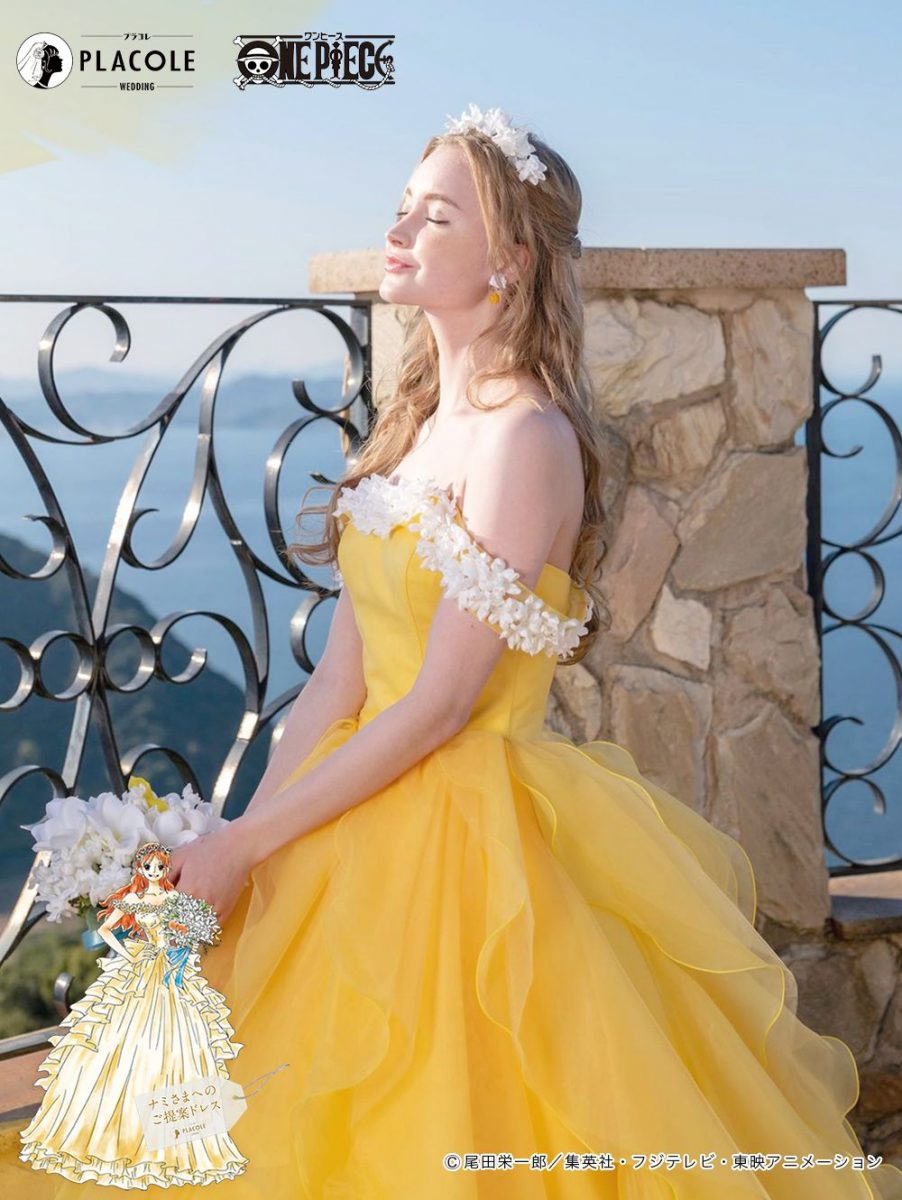 Moving on to the next bride, we have Nami's crewmate Robin who is looking beautiful in blue, a deep dark shade of navy blue to be precise. Her dress comes with sheer full-length sleeves that can be removed should you want to. It also features black and white accents, along with a belt of embroidered flowers.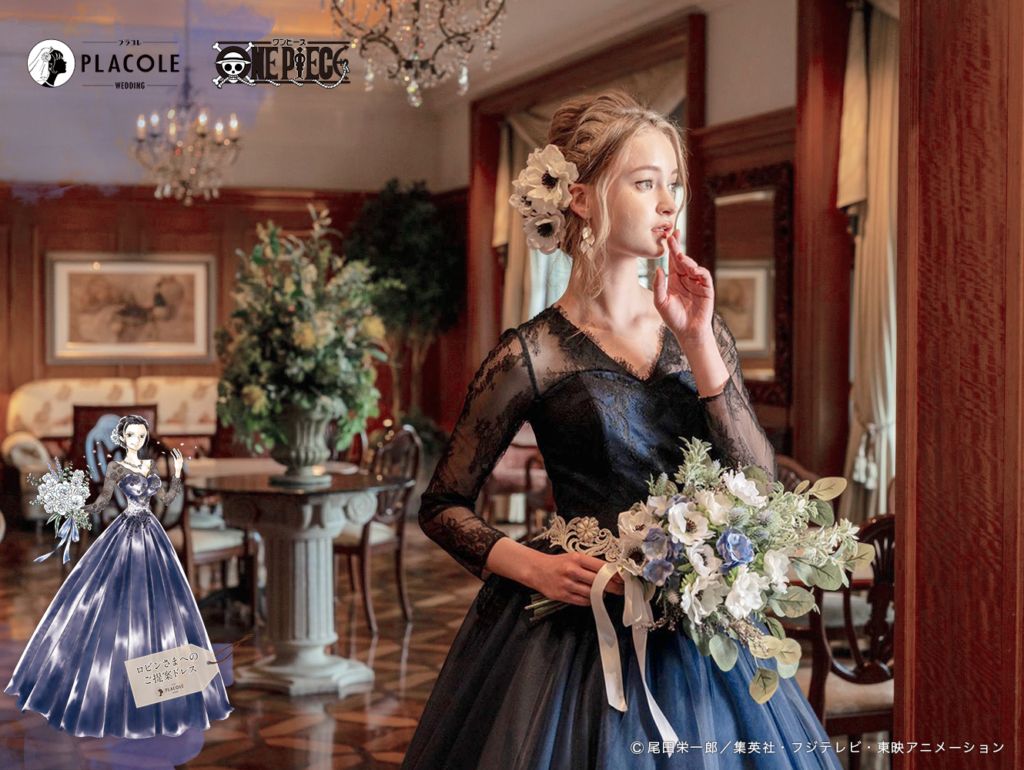 Next, we have a gown fit for the Princess of Alabasta, Vivi. The gown comes with tulle of various colours, including grey and the same bright shade of sky blue as Vivi's hair, with gold accents befitting a gown designed after a princess. It even comes with a cape-like veil adorned with Swarovski crystals.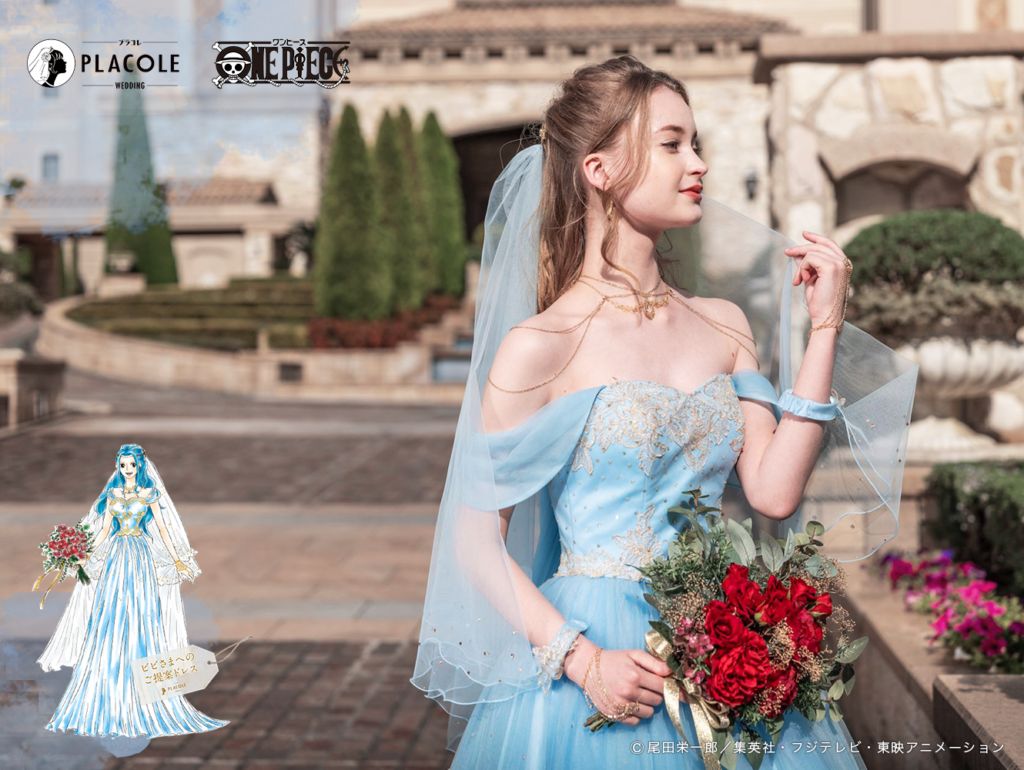 And lastly, we have the Ghost Princess Perona. Her dress looks the most interesting and fun out of this whole collection, with a skirt comprising of vertical black, purple, and pink organdy frills.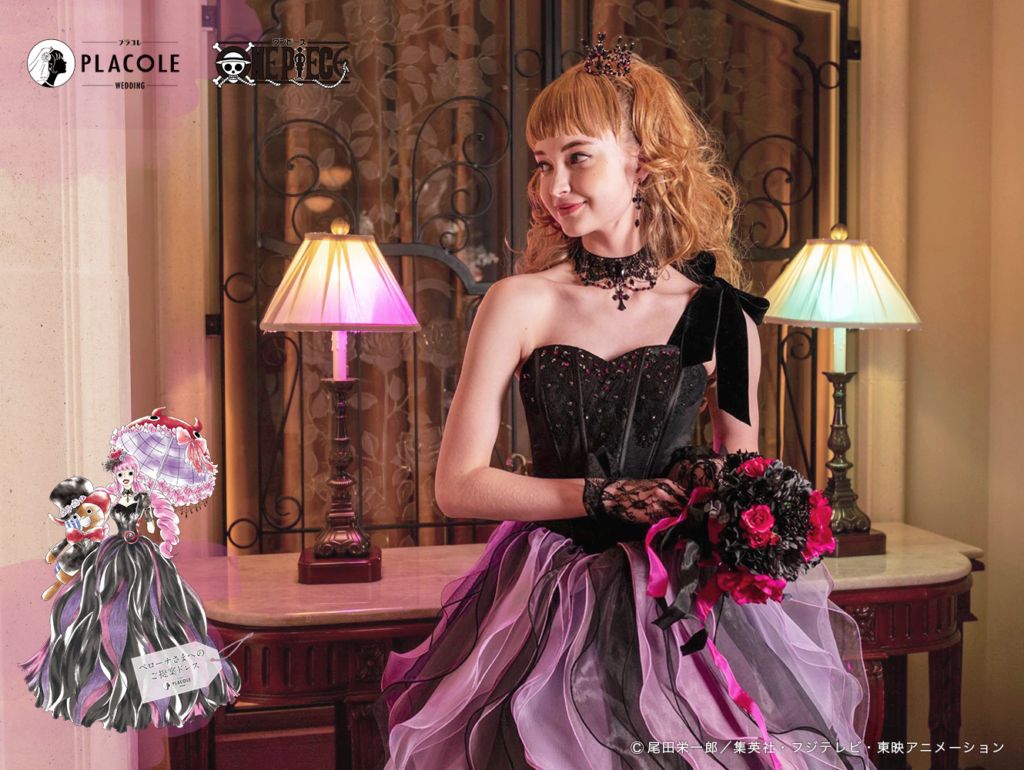 Being legitimate wedding gowns and not random cosplay outfits, these dresses will indeed retail for quite a sum, with Nami, Vivi, and Perona's costing 328,000 yen (US$3,120), while Robin's will cost a little more at 338,000 yen (S$3,248). All four designs will be sold on Placole Wedding's website from 4 January.
---

Drop a Facebook comment below!