Omnidesk is always ascending their designs and taking their desks to the next level. And that includes the new Omnidesk Ascent.
Set with a new companion app, Omnidesk Life, the Ascent takes functionality and convenience to new heights. Like every desk from the brand, the Ascent is a standing desk that can be adjusted to the user's desired height, but with the accompanying app, users can do this from their mobile phones.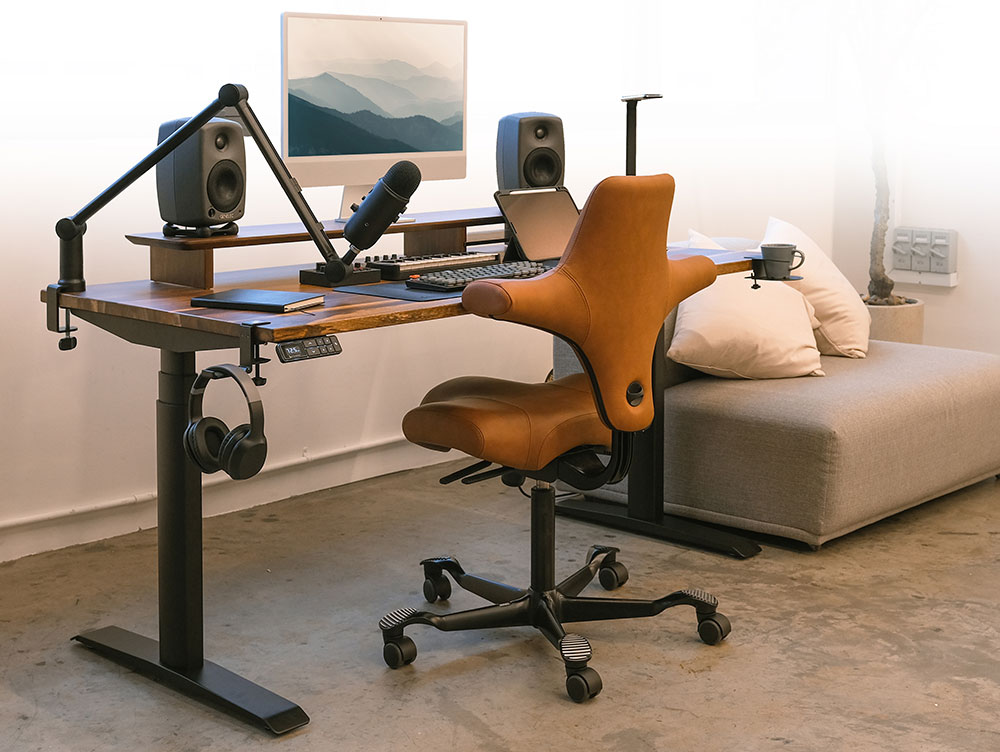 Aside from remote height adjustments, the app also tracks the time spent sitting or standing at the desk, customise the aesthetics of the control system, save up to nine memory profiles for easy pre-programmed switching, timed reminders to stand/sit and fine-tune the functions of the Ascent. The app is a long-time request from fans and is specially made for the launch of the new desk.
Outside of the app, the Ascent improves functionality with new features like enhanced speed for quicker height transitions and an adjustable magnetic cable tray that allows users to easily access the tray without having to deal with messy wires all over the place. Of course, Omnidesk also has a wide array of accessories such as the new cable management bar – The Omnidesk Zen -, mounted organisers, castors and more to maximise functionality.
The Ascent isn't only functional, it also reimagines one's workspace with state-of-the-art design and customisation. Unlike previous desks, the Ascent come in lesser parts and can be assembled within five minutes. Coming in Black or Wildwood, the Ascent is perfect for fans who like to keep their workspaces clean and minimalist or would like to add an artistic and adventurous touch to an otherwise rigid work area.
In addition, users can customise the brand-new proprietary controller. With the Omnidesk Life app, users can change the colours of the lights on the proprietary controller to six different colour settings: sunset, periwinkle, ocean, aqua, pink and white. The desk's controller features a 5V charging port and high-res OLED screen with a unique silhouette.
Available in 48″, 60″ and 72″, consumers can begin pre-ordering the Omnidesk Ascent from 10 November. As part of an early-bird launch promotion, the Omnidesk Ascent will be retailing at S$850 until 6 December 2021. After 6 December, the Ascent will retail for S$950.
The Omnidesk Ascent Wildwood is also available for pre-order from 10 November. Like the Omnidesk Ascent, the desk retails for S$1, 149 as part of early-bird launch promotion and will cost S$1,249 after 6 December 2021.