The world could always use more heroes, and more LEGOs too! Activision Blizzard will be teaming up with the toy manufacturer to create official Overwatch LEGO sets.
No details or images just yet on what sets they plan to release, be it playsets, buildable figures, minifigures, or Brickheadz, so look out for more information later in the year. Just imagine, a buildable LEGO set of one of the iconic Overwatch maps like Hanamura or Eichenwalde, coupled a bunch of hero minifigs. Overwatch Brickheadz would also be pretty awesome, and with 27 heroes at the moment, LEGO has their work cut out for them!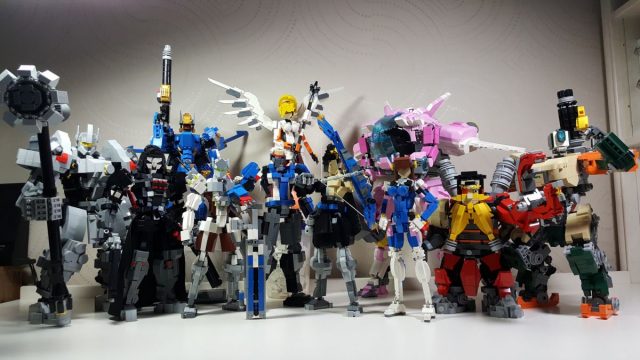 Going by the impressive Overwatch LEGO fan creations out there, there are high expectations for how the official sets will turn out. Fans and LEGO enthusiasts have come up with custom hero builds, Brickheadz designs, and minifigs, which give us a good idea of what Overwatch LEGO could potentially be like.
Meanwhile, Blizzard's product licensing expands to apparel as well, as they are collaborating with Uniqlo to bring Overwatch tees, among other Blizzard games, as part of Uniqlo's Spring/Summer 2018 collection. Looks like there's plenty for Overwatch fans to look forward to, both in and out of the game!
Joyce is a language nerd whose idea of a good time includes speed-solving Rubik's cubes and binging Netflix, all fuelled by drinking many, many mugs of tea.
---

Drop a Facebook comment below!

---