Update: The UK GAME online redemption works for users outside of the UK region. We have gotten both Shiny Zacian and Zamazenta on the various games with codes with no restrictions, so if you are looking for an alternative, this is a good option have.
Although the next big Pokémon game will be arriving in just a few short months, there is still plenty of life in the current games for players. Both Pokémon Sword and Shield are going strong, and players can expand their roster soon with a new promotion courtesy of Nintendo and The Pokémon Company. Both Shiny Zacian and Shiny Zamazenta can be yours for the first time ever in their game.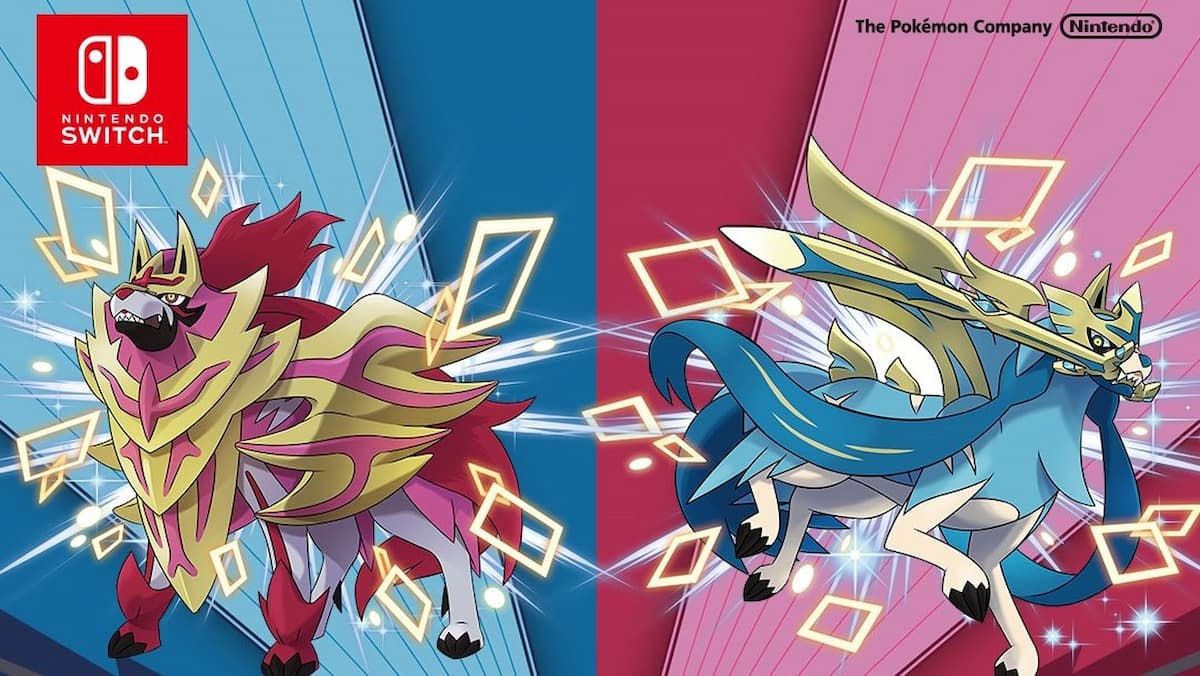 As a whole, players will only receive Shiny Zacian in Pokémon Shield and Shiny Zamazenta in Pokémon Sword. This swap will help ensure that everyone can add both to the PokéDex for a full collection.
However, the important point is that this promotional event will differ depending on which region you live in. For those in the United States or Canada, Shiny Zacian will be available from 22 October till 11 November, while Shiny Zamazenta will be available from 12 to 27 November.
The details for the distribution event are as follows:
U.S. – GameStop: In-store
Canada – GameStop: In-store
United Kingdom – GAME: In-store and online
Germany, Austria, Switzerland – GameStop: In-store only
Ireland – GameStop: In-store and online
Spain – GAME: In-store and online or FNAC: In-store only
France – Micromania: In-store and online
Italy – GameStop: Online
Belgium and the Netherlands – GameMania: In-store and online
Denmark – Nintendopusheren: In-store, NØRDCON: Oct. 23 and 24 only, or Proshop: In-store and online
Sweden, Norway, and Finland – Proshop: In-store and online
South Africa – Nintendo Distributor Email
Japan – All videogame retailers: Show clerks your Nintendo Switch Home Menu with a copy of Sword or Shield present
Malaysia, Phillipines, Thailand, and Singapore – Various retailers: In-store only
Hong Kong – 1O1O Center or CSL Mobile: In-store only
South Korea: Pokémon Brilliant Diamond & Shining Pearl pre-order bonus
Taiwan: In-store at 7-11
While most are done in-store, there are several online links you can try your luck with getting a code.
The GAME giveaway allowed us to drop our details for unique codes that will grant Shiny Zacian and Shiny Zamazenta, although there may be regional restrictions to that. We will have to wait and see if that works out, with codes getting sent out every Monday.
---

Drop a Facebook comment below!