There's a big wedding happening in the lands of Innistrad, and everyone's invited.
The thing is, however, depending on where you stand, one could end up on or at the dinner table.
With players witnessing the union between Innistrad's vampire nobles, Olivia Voldaren and Edgar Markov, Wizards of the Coast is taking the opportunity to inject some level of pop culture into the mix.
Tapping into the mythos of Count Dracula, we find Bram Stoker's legendary vampire story reimagined in the form of Magic: The Gathering cards in the upcoming Crimson Vow expansion.
First up, we have the count himself –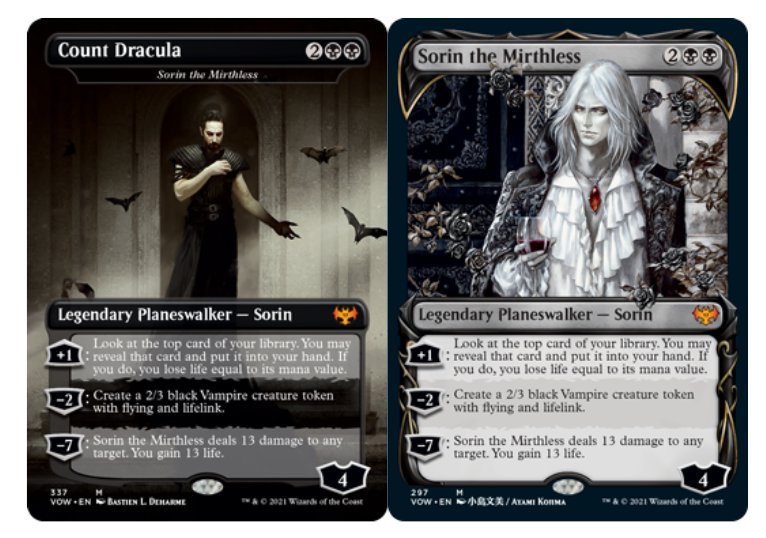 In this instance, Count Dracula will be making his debut as a variant of Sorin the Mirthless. The art looks different but abilities all remain the same.
We see even more of this taking place throughout the expansion as well!
Legendary vampire hunter Val Helsing even makes an appearance as a variant of Saviour of Ollenbock –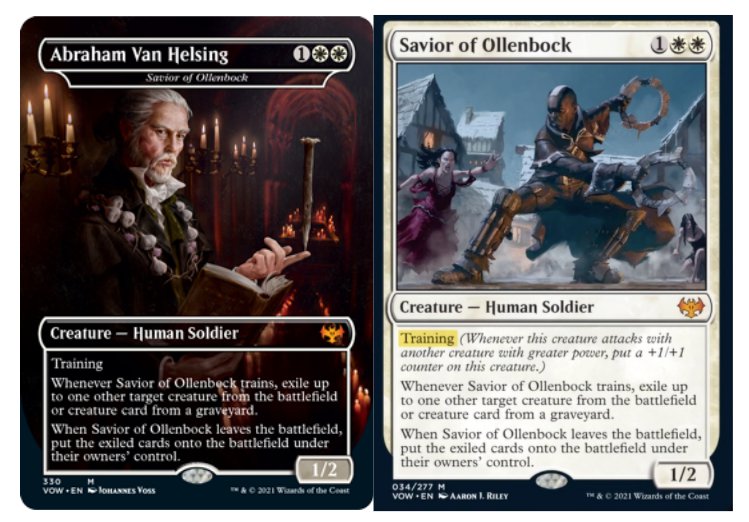 He's not a legendary creature so it's possible to see multiply Van Helsings on the battlefield sowing chaos amongst the vampire ranks.
Even the bride herself is getting into the action –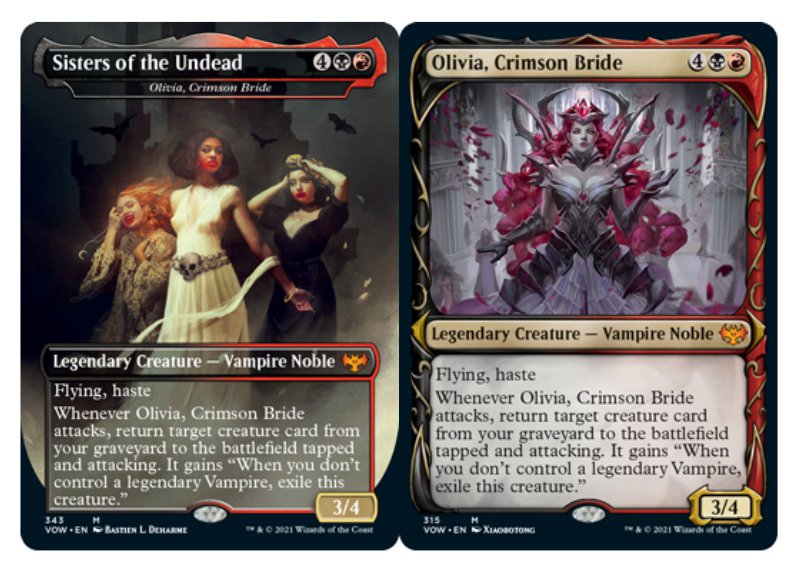 While not exactly the best kind of match in our minds, the original Olivia, Crimson Bride card carries more gravitas compared to the Sisters of the Undead variant.
Because someone at Wizards really loves Dracula, he's getting even more shapes and form as well, here's a peek –
We've seen this transformation before in Midnight Hunt and it's back once again.
How about Dracula channeling Jason Momoa instead?
And finally, how about an exotic locale –
Home to the bride, the Voldaren Estate gets a new look in the form of the iconic Castle Dracula.
With Innistrad: Crimson Vow around the corner, it might be time to snipe some deals over on Amazon or Shopee to get a headstart with the new cards and meta!
Gerald currently straddles between his love of video games and board gaming. There's nothing that interests him more than trying out the newest and fanciest gadget in town as well. He dreams of publishing a board game sometime in the future!