UPDATE: As of 10 November 2021, Netflix Games is made available on iOS, but as individual games on the App Store.
In September 2021, Netflix acquired its first game studio so it was only a matter of time before the streaming service giant got some skin in the (literal) game.
The global streaming giant is now bringing a selection of five games to their mobile app and the good news is that these games will be available to subscribers at no additional cost, and will feature no ads and no in-app purchases.
The roll-out of Netflix Games will start on Android devices first, while the iOS roll-out is still on its way.
The five games are:
Stranger Things: 1984
Stranger Things 3: The Game
Shooting Hoops
Card Blast
Teeter Up
Notably, other than Card Blast, the other games were all released previously in one form or another before. This line-up of games is geared for the more casual players, serving as a safe testing ground for the streaming service's initial foray into gaming.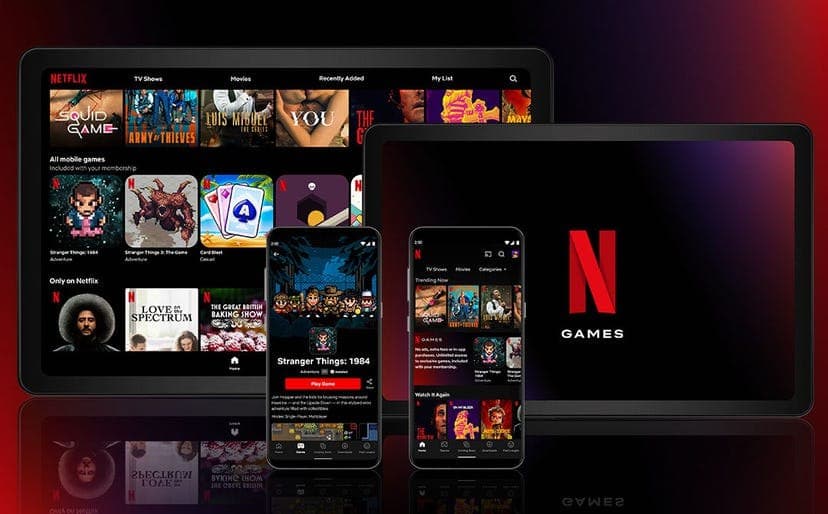 Also, despite the acquisition of Night School Studio, which developed Oxenfree, none of the games in this initial line-up are developed by them. One can only imagine that this is but a small first step towards a bigger ambition in the gaming sector.
For Singapore, the Games tab will appear on the Netflix app for Android devices from 4 November 2021, 1am. However, the five games are already available on the Google Play Store, and can be downloaded and played separately.
Have you played the games? Let us know if you think Netflix Games is ready to challenge other mobile game developers.