When we learnt that the Fast franchise was putting out a new show with Netflix, we did not expect it to be an animated series. Titled Fast & Furious Spy Racers, the family-friendly series is aimed at a younger market than the cinematic series, though it is rated M18 in Singapore.
The show focuses on Dom Toretto's (Vin Diesel) younger cousin Tony Toretto (Tyler Posey) and his desire to live up to the Toretto family name. And just like the films, it's not a Fast story if you don't have friends who are like family. Together with his friends Echo (Charlet Chung), Cisco (Jorge Diaz) and Frostee (Luke Youngblood), the group of teenagers embark on a super-secret mission for the government to take down bad guys.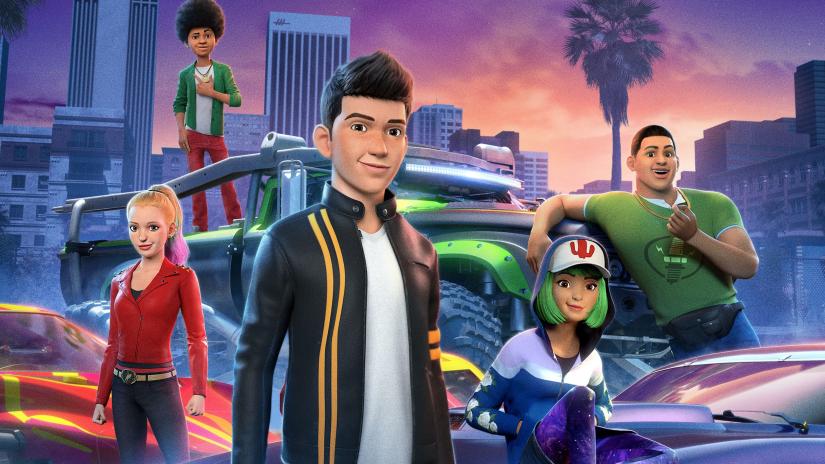 Why and how the teenagers (Frostee being the youngest at 13 years old) are racing down the streets and aren't in High School is beyond us but the show is full of fast driving, stunts and youthful antics – all of which makes a good series to watch and enjoy with the little ones over the holidays.
Fans would also be delighted to know that the show has special appearances from the OG Toretto. And in typical Dom fashion, he walks around threatening anyone who hurts his family. Looking like that, we'd be threatened too because animated Vin Diesel sure looks like something that'll keep us up at night.
Until the new Fast & Furious 9 drops and we get to see the REAL Vin Diesel, we're keeping our night lights on, thank you.
Fast & Furious Spy Racers is now available on Netflix.