For eagers fans waiting for the release of Monster Hunter World, the wait is almost/already over (with reports of retailers releasing a day earlier)!
The first Monster Hunter game on current generation console, the game already looks stunning and plays great during our first impressions, and is set to release to favourable reviews and a ton of fanfare on January 26.
For PlayStation gamers, however, there is an added bonus coming your way on the same day.
In collaboration with one of 2017's best game, Horizon Zero Dawn, this crossover will bring added quests and cosmetics:
Special Collaboration #1: "Teachings of the Wild" Event Quest (Begins January 26)

Quest Level: 5 Stars
Quest Acceptance Requirement: Hunter Rank 6 or higher
Field: Arena
Main Target: Defeat 8 Barnos
Client: A Heretic Protecting the Field – Now starts your intensive hunting training. It's a winged dragon. It's a weak one in terms of monsters. But even weak monsters can kill a hunter. Be sure not to go in unprepared. If you bring down your prey, I'll give you special equipment for your Palico.

Special Collaboration #2 (TBA)

The second special collaboration has no set date, and it will be an event quest where players can obtain the materials necessary to forge the "Aloy's Bow" weapon and "Aloy Series" full armour.
Clearing the first event quest will grant you the necessary materials to forge the "Mechanical Beast Palico Grinder" companion weapon and "Mechanical Beast Palico Series" full armour set.
Are you ready to step into the beautiful and primal world of Monster Hunter World?
Look out for our review really soon and let us know what you think of the game.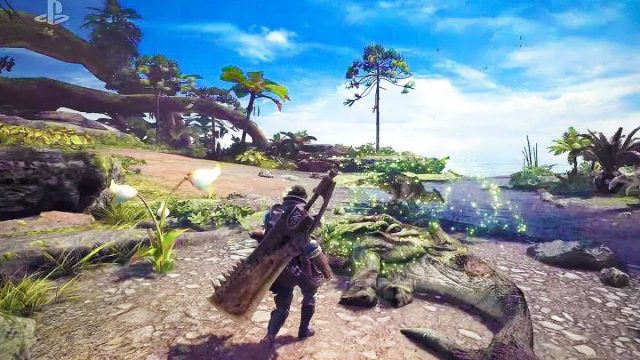 Monster Hunter World is out worldwide for PlayStation 4 and Xbox One on January 26, and for PC this Fall.
Jake is a full-time trophy hunter and achievement gatherer on consoles, and part-time Steam Sale victim. He has a thing for Batman and awesome statues, and running out of space for both. Send help.
---

Drop a Facebook comment below!

---