Japan, the home to all things kawaii and adorable, has released two new sets of workout weights and we'd just like to say that they are absolutely adorable.
Designed by sporting equipment maker Mizuno, the kawaii sporting weights are based on Rilakkuma and friends. If you've ever browsed at a Japanese toy store or watched Rilakkuma and Kaoru on Netflix then these lovely little animals will surely be no stranger to you.
These weights come in four designs for Rilakkuma, Kiirotori, Shirokuma, and Chairoikoguma, and are covered in a soft material for a better grip that will not leave calluses after prolonged use. Each weight is meant to be held on one hand and functions similarly to a dumbbell.
The weights are sold in sets of two, with one set featuring Rilakkuma and Kiirotori, while the other gives you double the bear with both Korilakkuma and Chairoikoguma. At a glance, Chairoikoguma might look similar to Rilakkuma but you can tell them apart easily from the small tuft of white fur on Chairoikoguma.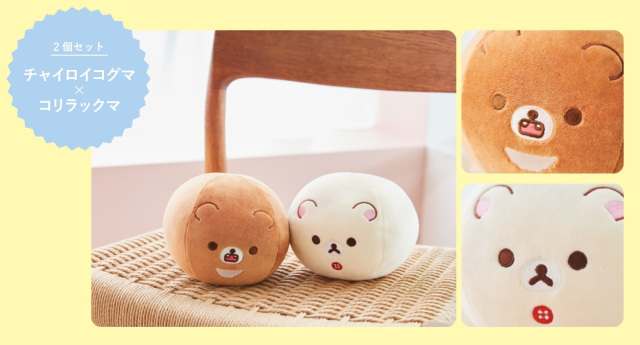 Each weight measures 14cm in diameter and is 500g so you'll be getting a kilogram of weights in total.
The sets can be ordered on Mizuno's online shop for 3,960yen (S$50.78).