Her experience dealing with the porn industry in Netflix's acclaimed The Naked Director comedy drama series would definitely come in handy, now that Japanese actress Misato Morita has been cast as Kaori Makimura, the female partner and possibly love interest of the famed City Hunter, joining previously announced Ryohei Suzuki (Last of the Wolves, Hentai Kamen) as the title character, Ryo Saeba.
In the long-running manga and anime series, Kaori serves as the sensible foil to Ryo, an experienced weapons specialist turned detective, whose only weakness are beautiful women. In an effort to protect the women from the at-times lecherous Ryo, Kaori has had to adapt and develop new ways to stop her partner from taking advantage of their vulnerable female clients.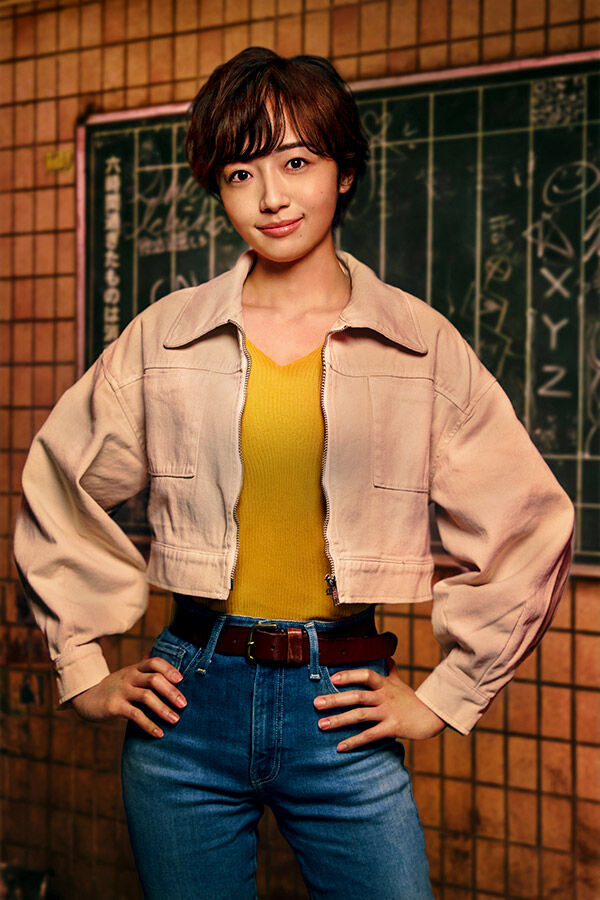 Netflix's adaptation of the popular Japanese franchise, which has been adapted as French, South Korean and Hong Kong TV shows and movies, marks the first time that City Hunter has been adapted for live-action in Japan.
"For decades, City Hunter has been infused with the love of countless many. To be able to stand in the shoes of someone as beloved as Kaori Makimura makes me nervous, but also gives me the greatest joy," said the actress of her casting.
"Kaori is hardworking, vigorous, loving, and charming. The more I gaze into her heart, the more I find myself captivated by her charm. I intend to pour everything I have into playing Kaori so that I can touch even a small fragment of what makes her so special in the fans' hearts."
The film, set to debut in 2024, will update its premise from the 1990s, when the manga first debuted, and take place in modern-day Shinjuku, with Netflix securing hard-earned permission for large scale filming in the actual Shinjuku and Kabukicho districts in Tokyo, to bring the story of City Hunter to life.
With news of the casting, Suzuki, who is a self-proclaimed fan of the City Hunter manga and anime, also publicly welcomed his co-star to the project, which has been in production in Tokyo for the last few months.
"We have now spent several months as Kaori and Ryo together and I've gotten to know Misato as an honest and hard-working actor, bringing to life the Kaori I've loved since my childhood. I cannot wait for people everywhere to see for themselves that there is no one better than Misato stepping into the role of the beloved Kaori."